Explore post secondary and career options with your Indigenous Students
Overview
At Soaring, high school students learn about a myriad of career and post secondary education options. Gatherings held across Canada, students participate in career workshops, learn about financial support, and meet Canada's top employers.
First Nation, Inuit, and Métis students in grades 9-12 will:
Participate in motivational workshops and learn about career opportunities
Interact with Canada's top employers
Discover post-secondary funding opportunities
Meet Indspire Award recipients
Join over 2,000 guests at Indspire Awards
Be inspired about their futures!
Soaring: Indigenous Youth Empowerment Gathering meets curricular expectations!
---
How to Register
Registration includes: A complimentary registration rate for your student group, complimentary lunch, prize giveaways, workshops, a tradeshow and live entertainment. Please use the online form below to complete the registration process. Important to note that we will only accept registrations after the deadline date if space is available.
Registration Deadline: January 7, 2018
Please fax or email your completed registration request form to 1.866.433.3159 or soaring@indspire.ca. We will only accept registrations after the deadline if space is available.
When is Soaring?
February 20, 2019 – Suncor Presents The Walrus Talks Youth Leadership
February 21, 2019 – Soaring: Indigenous Youth Empowerment Gathering
February 22, 2019 – Campus/Experience Day – Bow Valley College, Canadian Pacific Railway, Mount Royal University and University of Calgary
February 22, 2019 – The 2019 Indspire Awards
Where is Soaring?
Calgary Stampede Park
1410 Olympic Way SE
Calgary, AB T2G 2W1
---
Shell Canada School Grant Program
Schools located in Shell Canada communities, as listed on the application form, are eligible to apply for grants up to $5,000 to offset travel costs for students and a chaperone to attend Soaring.
Application Deadline: December 15, 2018
Once the application is approved, a participant release form will be emailed to the lead chaperone to be completed for every attendee.
---
How will students benefit?
Explore post-secondary options and participate in a local campus tour
Engage in interactive career workshops
Opportunity to meet Canada's top employers in an interactive tradeshow
Receive information regarding Indspire's bursary and scholarship program
Prize giveaways, including laptops!
---
Questions?
Check out our Soaring FAQs
Please contact soaring@indspire.ca l 1.855.463.7747 x252
---
Thank you to our sponsors | Merci à nos soutiens
Lead Partner| Partenaire principal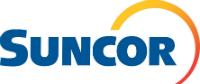 Presenting Corporate Sponsor | Commanditaire principal
Regional Partner | Partenaire régional
Indigenous Youth Sponsor | Commanditair des jeunes autochtones
Major Sponsor – TD Securities | Commanditaire majeur

School Grant Sponsor | Commanditaire de subvention scolaire