Biography
Roberta L. Jamieson, O.C., I.P.C., LL.B., LL.D. (Hon)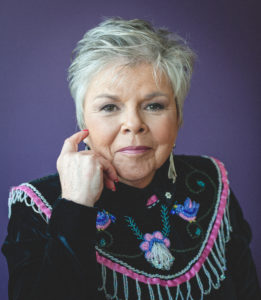 President & CEO, Indspire
Executive Producer, Indspire Awards
Roberta Jamieson is a Mohawk who has achieved many firsts. She was the first First Nation woman in Canada to earn a law degree; the first woman Ombudsman of Ontario; and the first woman elected Chief of the Six Nations of the Grand River Territory.
As President of Inspire, Canada's Indigenous-led award winning charity, Roberta has overseen an eightfold increase in the bursaries and scholarships awarded to Indigenous students. $115 million in financial support has gone to more than 37,500 students over the past five years.
Roberta has long promoted greater diversity on corporate boards. She served on the inaugural Gender Equality Advisory Council that advised Prime Minister Trudeau during Canada's G7 Presidency, sat on a number of corporate boards, and is currently on the board of directors of Deloitte Canada.
She has received 27 honorary degrees, earned numerous awards and is an Officer of the Order of Canada.
---
March 30, 2020.
Indspire and COVID-19: A Message from Roberta Jamieson, President and CEO, Indspire
April 15, 2020.
Message from Roberta Jamieson, President and CEO, Indspire
May 4, 2020.
Message #2 from Roberta Jamieson, President and CEO, Indspire
---
Speeches, Keynote Addresses and Interviews
Walrus Talks: How Indigenous education will change Canada's future
Video: British Columbia Institute of Technology Commencement (BCIT)
Roberta's address to BCIT graduates as she receives the 2019 Honorary Doctorate of Technology, October 2018
Keynote Speaker at Converge 2017
Video: Keynote Speaker at Converge 2017
Hosted by Universities Canada at Shaw Convention Centre, Ottawa
Keynote address at Converge 2017 on the path to Canada's future – Education and Reconciliation
Podcast: Ideas with Paul Kennedy, June 2017
Roberta talks about how Canada has a chance to recast its historically troubled relationship with First Nations for the next 150 years.
https://www.cbc.ca/listen/live-radio/1-23-ideas/clip/15585976-canadas-original-promise-still-waiting-to-be-realized-encore-june-30-2017
Speaking Engagement Request
To request Roberta to speak at your upcoming event, please contact us at speaking@indspire.ca.