Climbing the Mountain: Reconciliation Workshops for Educators
"Achieving reconciliation is like climbing a mountain — we must proceed a step at a time. It will not always be easy. There will be storms, there will be obstacles, but we cannot allow ourselves to be daunted by the task because our goal is just and it also necessary." – Justice Murray Sinclair, Chair, Truth and Reconciliation Commission of Canada
Climbing the Mountain offers online workshops that aim to create healthy educational spaces rooted in the principles of reconciliation. For educators, the workshop assists with training on teaching curriculum related to Indigenous history. This workshop will empower educators to engage the TRC's 94 Calls to Action and practice reconciliation in their educational communities.
Educator Training
Participants will gain knowledge about the current situation of Indigenous Peoples in Canada and uncover best practices when incorporating Indigenous Peoples and content in schools and educational settings. They will also understand the impacts of colonization, specifically through the lens of policies such as the residential school system, the Indian Act, discriminatory laws and policies and the banning of culture, language and ceremonies that have contributed to the marginalization of Indigenous Peoples.
---
About the Author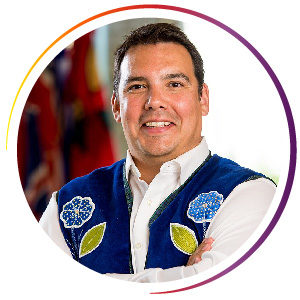 These workshops have been developed by Dr. Niigaanwewidam James Sinclair. Dr. Sinclair is Anishinaabe and an Associate Professor at the University of Manitoba. He is an award-winning writer, editor and activist who was named one of "Canada's Top 20 Most Influential People" by Monocle Magazine and he won the 2018 Canadian columnist of the year at the National Newspaper Awards for his bi-weekly columns in The Winnipeg Free Press. In 2019 he won Peace Educator of the Year from the Peace and Justice Studies Association based at Georgetown University in Washington, DC.  He is also a former secondary school teacher who has trained educators and students across Canada.