By becoming a monthly Change Maker, you are supporting First Nation, Inuit and Métis students achieve their dream of a post-secondary education. Monthly giving offers a steady and predictable source or funding and allows Indspire to plan more effectively for even greater impact.
Why you'll love monthly giving too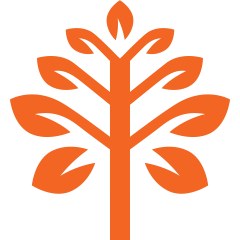 Having a greater impact
Month after month, your donations will almost always total more than sporadic donations made throughout the year, allowing Indspire to support more Indigenous students dream of an education.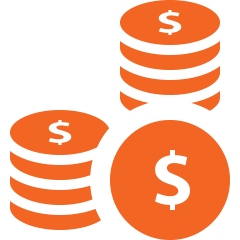 Monthly Giving allows you to budget
When you donate to Indspire each month, you can better plan for your donation budget and adjust the amount as necessary. Instead of waiting until the end of the year (when holiday shopping is at its peak), give a little each month and don't feel as stretched when the giving season arrives.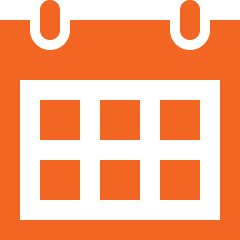 Easier to track
You will get one consolidated receipt for all of your gifts in February of the following year. This makes it easier to track your gifts, knowing the receipt for all your donations will come at one time. Also, no more risk that you'll forget to make that important charitable gift.
The Impact of your monthly gifts
More than
$190 Million
Provided to students since 1996
More than
59,000
Bursaries and Scholarships distributed since 1996
Approx. 90%
of Building Brighter Futures (BBF) recipients graduate
Approx. 85%
of BBF graduates have obtained employment
Approx. 45%
of employed BBF recipients work in fields that support Indigenous communities
"My name is Caylie Hopkins, I am a member of the NunatuKavut Community Council, which represents the Inuit of south and central Labrador, and I am a first-year student in the Bachelor of Science in Kinesiology program at the University of New Brunswick, Fredericton campus. I would like to thank you for this generous contribution to my future studies. Because of this bursary, a huge amount of stress and weight has been lifted off my shoulders. Due to COVID-19, I was left with very little work opportunity before making the move to Fredericton. This left me anxious about funds for living as well as my upcoming tuition payment, but this contribution has been such a relief and I am beyond grateful to have been chosen as a recipient. My heart is full of gratitude."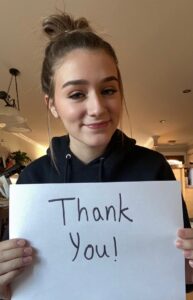 Monthly Change Maker benefits
In addition to positively impacting the lives of Indigenous students across Canada with your monthly donation, you will have insider access to the work of Indspire.
As a Change Maker you will receive:
A Welcome package with our most recent donor newsletter and brochure about your impact
Recognition as a monthly Change Maker online and in the Annual Report.
Invitations to special donor events that celebrate Indigenous culture, such as film screenings, art exhibitions, author talks and more!
Indspire's bi-annual donor newsletter with stories about the impact of your giving.
A charitable receipt for full amount of your monthly donations in February of the following year.
Why Katie became a monthly Change Maker
"I decided to become a monthly donor to Indspire for a few reasons. I wanted to increase my charitable giving in 2021; and contribute to an organization that supports Indigenous youth in Canada. When I was doing my research on various charities, I saw that Indspire was ranked by Charity Intelligence as a high impact charity and was intrigued by the work of the organization. When I attended UBC, I learned alongside many brilliant Indigenous classmates, and was a beneficiary of various forms of financial assistance to complete my degree; for those reasons, I liked the idea of donat­ing to a charity that might help aspiring Indigenous students. I see my donation as one very small part of the ongoing work of reconciliation that needs to happen."
– Katie, Change Maker
Become a monthly Change Maker today
Not ready to become a monthly Change Maker? Make a one-time-gift here.
Any questions? Please email or call Natalie St Amour, Manager, Individual Giving (acting) nstamour@indspire.ca 1.855.463.7747 Ext. 0261.