Student Success Stories
Hear from students, in their own words, how our supporters are helping them realize their educational dreams.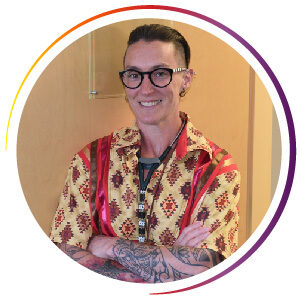 Melinda Fowler-Woods
I am a third year orthopedic surgery resident at the University of Manitoba. With the support of the bursary received I will be able to attend a basic fracture fixation course that is highly recommended for my year of study. I am very thankful for your financial support.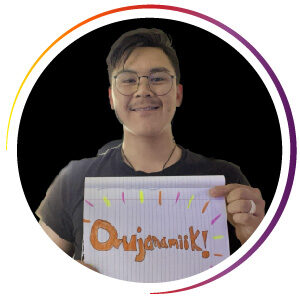 Dylan Mablick
Thank you so much for the reward! I am honoured. I am started taking Carleton University this term. I am majoring in Human Rights & Social Justice and minoring in English literacy, specifically on the Long Civil Rights Movement. It is my very first year and it has been delightful.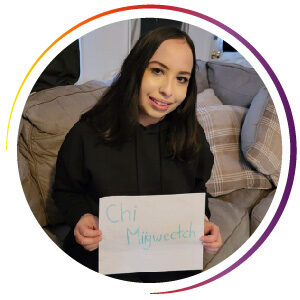 Hannah Geauvreau-Turner
I am currently studying in the Office Administration Executive field at Conestoga College. I am in my second year of the program and looking forward to the rest of the semester. This support has made a difference to my situation to be able to continue studying with less financial stress, purchase some supplies equipment needed and be able to continue forward.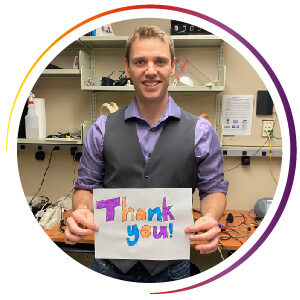 Nicolas Samoil
Thank you very much for selecting me for the Aboriginal Health and Human Resources Initiative Scholarship. I am currently a first-year student in the Master of Clinical Science in Audiology program at the University of Western Ontario.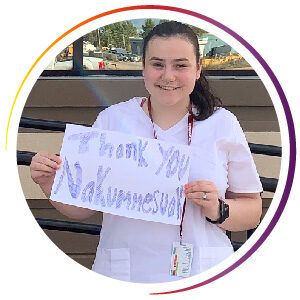 Monica Rumbolt
I'm Monica Rumbolt, a recent awardee of the program you've supported called Indspire's Brighter Futures: Bursaries, Scholarships, and Awards. I will graduate from high school in 2022, and I'm already enrolled in Memorial University's new Labrador Institute to pursue a bachelor's degree in nursing.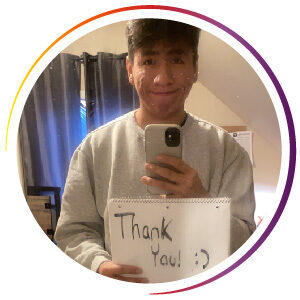 Teddy Trudeau
Hello, my name is Teddy Trudeau, and I wish to thank you for generously sponsoring this award! I am an indigenous third-year student at Laurentian University here at Sudbury, Ontario. I am studying mechanical engineering, where I will hopefully be able to graduate and then join the workforce as an engineer.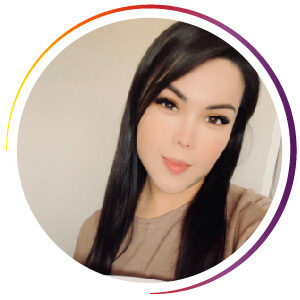 Sheila Naytowhow
My name is Sheila Naytowhow and I am a 27 year old nehiyaw iskwew from the Montreal Lake Cree Nation. I am a fourth year Psychology student studying at the University of Saskatchewan. I am also a mother of two, my children are my biggest supporters and motivators and I can't wait to provide and guide them to follow their dreams and goals.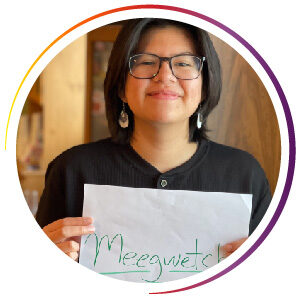 Korrin Chisel
I would like to thank you for your time and support in considering me for this donation. My name is Korrin Chisel. I am studying in my 1st year of Bachelor of Science in Nursing at the Cambrian College campus. This has made a difference in my situation as I will not have to worry about how I will need to manage my money for the month to meet bills, pay for groceries or worry about vehicle maintenance throughout the year.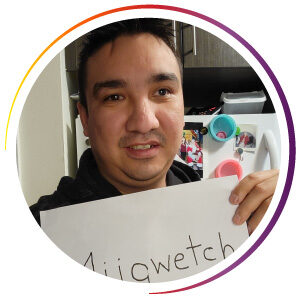 Darnell Bourassa
My name is Darnell Bourassa and I am 32 years old. I am from Chemawawin Cree Nation (Easterville), which is located in Central Manitoba with a population of a little over 2000. But now I reside in Winnipeg, MB since 2019 along with my girlfriend and together we have a 2 year old son. I moved from my home community to pursue a career in the electrical trades.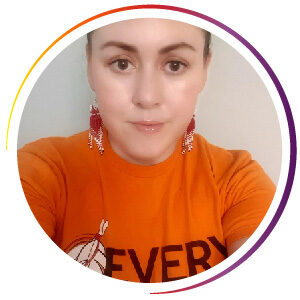 Fauna Church
My name is Fauna Church, I am living in rural MB and doing the Community-Based After Degree BEd through the University of Calgary. I am in my final year of the program and only have four months left before I get my teaching certificate. I plan on staying in my rural town and teaching here as a proud Métis educator.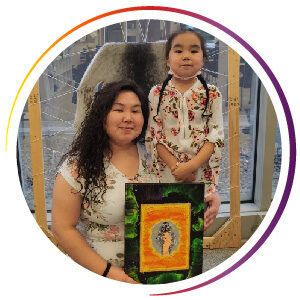 Phoebe Peggy Oweetaluktuk
My name is Phoebe Peggy Oweetaluktuk, originally from Inukjuak Nunavik QC, currently living in Montreal, studying in Nunavik Sivunitsavut program held by John Abbott College, in the year 2021/2022. This support will make a huge difference with my bills for my SUV, cell phone service and other personal bills that I am struggling with. Also with the household supplies, food and transportation.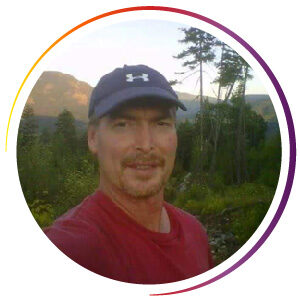 G. Craig Adams
My name is Geoffrey CRAIG Adams, and I am the fortunate recipient of The Learning From The Past Foundation award through Indspire's Building Brighter Futures: Bursaries, Scholarships, and Awards program. I am a proud member of the Neskonlith Band, which is one of the seventeen surviving bands within the Secwepemc (Shuswap) First Nation in the southern interior plateau of British Columbia.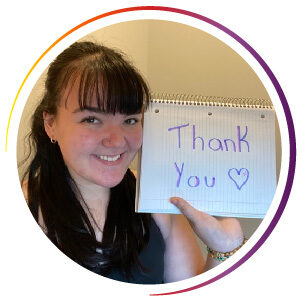 Elianna Ellis
I would just to write you a quick letter simply stating my gratitude towards your generosity as well as thanking you for aiding with my post-secondary education. My name is Elianna Ellis and I am currently in my second year at the University of Waterloo for Honours Psychology. Your support has helped me by allowing me to not have to work full time during my winter term and focus only on my education, along with relieving me of financial stress that I have been carrying for over 4 months.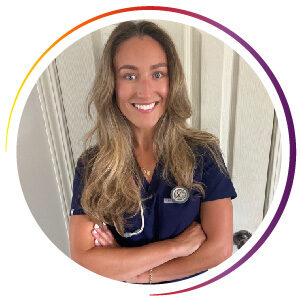 Mackenzie Turner
My name is Mackenzie Turner, I am a Métis of Saskatchewan, which is where I grew up and pursued my degree at the University of Saskatchewan. I love nature and being outdoors and I have a strong interest in plant medicine, which lead me to pursue a doctorate of Naturopathic Medicine. I am currently in my fourth year of studies at the Canadian College of Naturopathic Medicine – Boucher campus in Vancouver.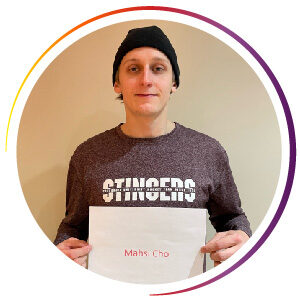 Zachary Zorn
My name is Zachary Zorn, and I am currently studying at Concordia University in Montreal. I am in my fourth year at Concordia and my first in the John Molson Business program, majoring in finance. The program so far has been much more demanding than I originally anticipated. Along with this, it comes with higher tuition which as added financial stressors.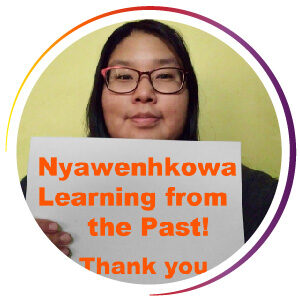 Celeste Tookoome-Hill
Nyawenhkówa for your generous support! I am so thankful that I received Indspire's Building Brighter Futures: Bursaries, Scholarships and Awards for my language program! Celeste niwakhsennò:ten, A'nowara niwakitarò:ten, Kanyenkehá:ka tahnon Othorekéhrono niwakonhwentysò:ten, my name is Celeste, I am turtle clan, and I am Mohawk and Inuit nation.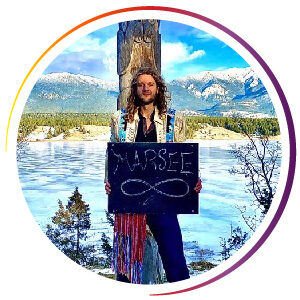 Brendan Hamilton
It is with the above in heart & mind that I wish to express my gratitude towards Canadian Heritage for providing me financial support upon my educational journey. Your generosity has provided me with an immense amount of freedom from financial burden while pursuing my studies.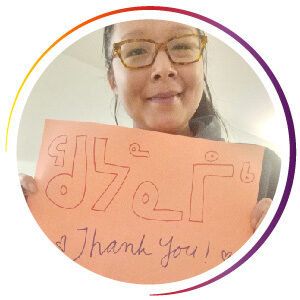 Beatrice Uttak
First, I would like to say a big thank you for sponsoring me. My name is Beatrice Uttak and I am from Igloolik, Nunavut. I am currently enrolled on my 1st year of 5 Nunavut Teacher Education Program (NTEP) in my home community. Without your support, I would not be able to pay off my outstanding tuition and fees to be enrolled in the winter semester 2022.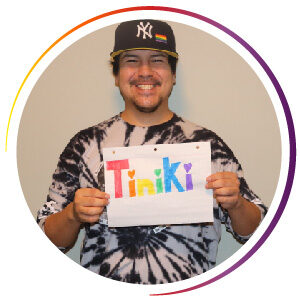 Brandon McDonald
I am from Saskatchewan Treaty 6 Territory, Plains Cree and I am out here in Toronto, Ontario studying at a Theatre Arts school as a First Year. With this Award, it'll help with my debt situation and help with rent. To relieve me from stress while I am at school.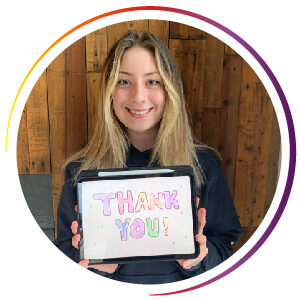 Taylor Tagg
My name is Taylor and I would like to personally thank you and show my gratitude for being selected to receive an Indspire Award. I would also like to thank the Aboriginal Health Human Resources Initiative for making this award possible. Being given this opportunity will allow me to attend school and alleviate the financial burden of living costs as a student in a rigorous program.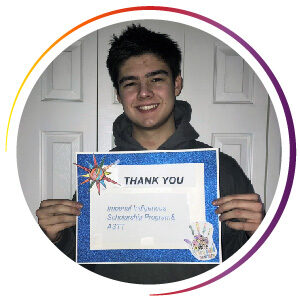 Justin Procyk
My name is David "Justin" Procyk. I am an 18-year-old Mètis student born and raised in Calgary. I am currently in my first year at the University of Calgary in the Indigenous Student Access Program (ISAP) improving my GPA for a better chance to be accepted into their Engineering Program and more specifically into Mechanical Engineering.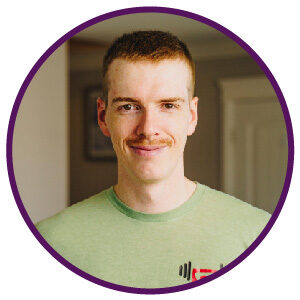 Garreth Kippenhuck
I am a final year Masters of Kinesiology student studying at Memorial University, St. John's, NL campus. I am a member of the Nunatukavut Community Council, the Labrador Southern Inuit. My research focuses on brain and spinal excitability during maximal arm-cycling sprints. We hope to identify how brain and spine modulations alter with fatigue through this research.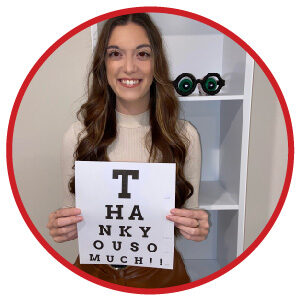 Erin Ivany
My name is Erin Ivany and I am a status member of the Qalipu First Nation Mi'kmaq Band. I am currently enrolled as a first-year student in the "Clinical Vision Science Master's Program" at Dalhousie University in Halifax, Nova Scotia. With this being my first time living on my own, outside my home province of Newfoundland, the financial support you have provided certainly does not go unnoticed.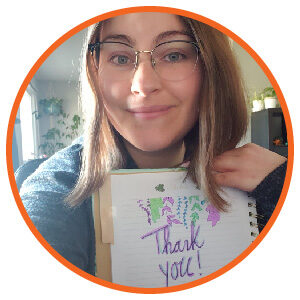 Alisha Androschuk
I am writing to kindly thank you for your generosity in awarding me the Building Brighter Futures: Bursaries, Scholarships, and Awards scholarship. I feel honoured and grateful to be selected as one of your candidates. This is my first year in four-year undergraduate degree program as a Native Studies major at the University of Alberta.
James Beardy
I am grateful for the support from those who have collaborated and supported the Chief Harry St. Denis Award to honour his legacy and his commitment to protecting our lands. I am also honored that I was accepted for the reason of my personal journey in secondary education for pursuing a career that lines with Chief Harry St. Denis's efforts and beliefs.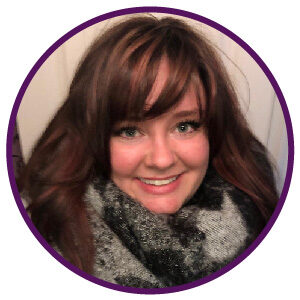 Caij Meloche
I received this Award in October 2021 to help me through this hard financial time and celebrate my contribution to my school's indigenous community. I send you a deep thank you for donating these funds and helping me continue my education program. I am deeply grateful for this opportunity and that as a Métis woman I am able to be considered for this award.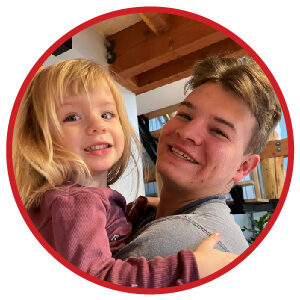 Andrew Beaith
Your award will be impactful in my life in many ways. It will allow me to have a tutor to improve my math and statistics marks and be accepted into the business program. It will also allow me to spend more time with my family and especially my two year old little sister. This award gives me some freedom and the ability to concentrate on my school work.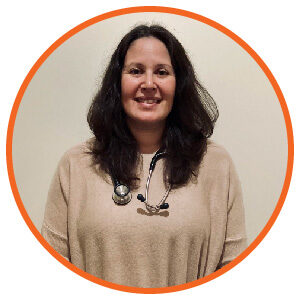 Svea Ogilvie
I am writing to thank you for the generous scholarship provided for me to pursue my dream career of becoming a Naturopathic Doctor. Because the Canadian College of Naturopathic Medicine (Boucher campus) is a private not-for-profit institution, the tuition costs are much higher than the average Canadian college or university. I am very appreciative of this financial support as it allows me to focus on my studies while relieving some of the financial stress associated with studying naturopathic medicine in Canada.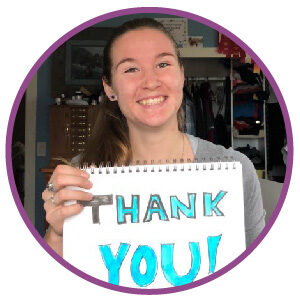 Sydney Andres
I am a student who has received your bursary and I am grateful for your support this year. This bursary will help ease the stresses of completing my degree and allow me to be fully invested in my final practicum internship taking place in Fort St James, B.C. and finishing the last few of my courses in the University of Lethbridge in the spring semester.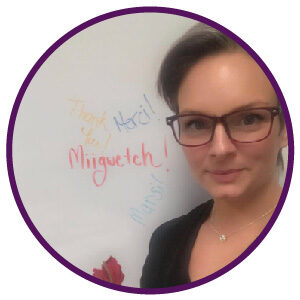 Melinda Moch
Your support of this program and, through it, my own educational endeavours, is so very appreciated. My name is Melinda. I am a Métis woman and I am a first year Law Student at Robson Hall at the University of Manitoba. I am a mature student with five children who has always dreamed of seeking higher education. Since a very young age, I always wanted to be either a Teacher or a Lawyer.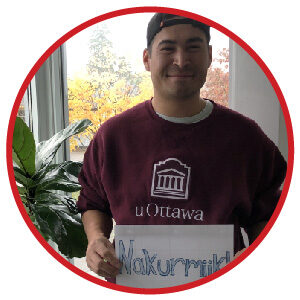 Christian Spence
I am currently in my first year studying at the University of Ottawa, Faculty of Law, Common Law Section in the Juris Doctor program. This award will definitely assist my cost of living during the school year. I am currently on education leave and not able to provide substantial income due to my studies. This has provided me with much financial relief and am so grateful for your support.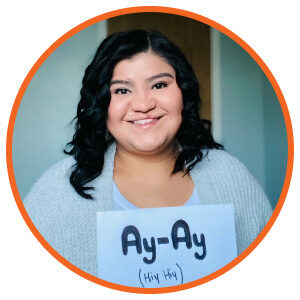 Kennedy Quinney
My name is Kennedy, and I am from the Frog Lake First Nations Reserve. I am currently enrolled in the Community Social Work program in Cold Lake, Alberta. This is a diploma program which consists of two years. I plan on going for my Bachelor of Social Work after graduating from this program. I am mainly interested in working with children and youth in my community. I would like to provide the children with supports, motivation, and encouragement to stay in and finish school.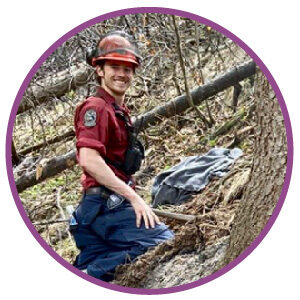 Robert (Graeme) Lewis
I am sincerely honored to have been selected as a recipient of an Indspire Building a Brighter Future Bursary. I am a fourth-year, Métis, Bachelor of Commerce student at the University of Northern British Columbia. I am hoping to finish my degree in December of 2022. Your support assists me in focusing on my education during the school terms without the added stress of carrying a part-time job.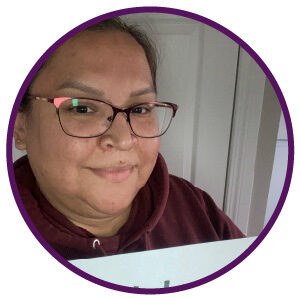 Olivia Netowayasin
My name is Olivia Netowayasin. I am a single mother of four children, two have come of age and do not reside with me. I am from Yellow Quill First Nation where I lived for the early years of my life. While I lived on my reserve, my siblings and I were taken to Indian Day School on Yellow Quill and later I attended Indian Residential School in Muskowekwan Education Centre until I was in grade 3.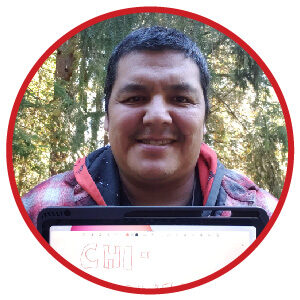 Richard Peters
Thank you for considering me for your award! I am Anishinaabek, from Beausoliel First Nation, and I am studying in the Anishinaabemowin Program Development (program). I am currently in my second and final year.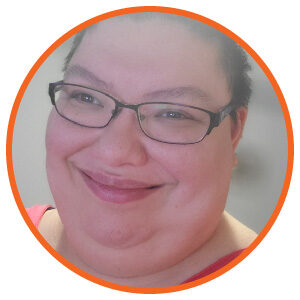 Eileen Lennie-Koshman
I am writing to thank you for your kind and generous support of my studies through the disbursement of. Dudah Cares (DML) award.  I am enrolled in my third year at the College of Arts and Science in the Department of Indigenous Studies.  It is my desire to obtain my degree in Indigenous Studies as well as a degree in Indigenous Social Work.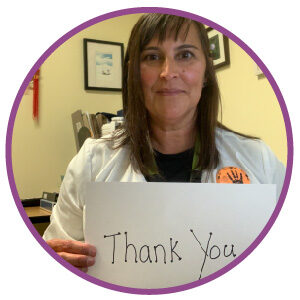 Katherine Elson
I am so proud to be the recipient of such a generous scholarship! The award and funds from the Canadian Nurses Foundation and matching funds from the Government of Canada has made a direct and lasting impact in the health care of Canadians. I began my Post RN Bachelor of Science in Nursing (BScN) program in 2017 and I am so proud to say I am in the last year of my distance education studies.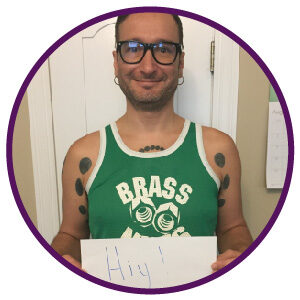 Henry Brass
Hello! My name is Henry Brass, I am from Peepeekisis band in Treaty 4 territory. I was blessed with having received the "Aboriginal Veterans Scholarship Trust" bursary. This gift proved to help me in the most invaluable way. I had recently been diagnosed with cancer and wasn't able to work alongside my studies and felt a lot of financial hardship but knew continuing my studies was imperative for focus and healing.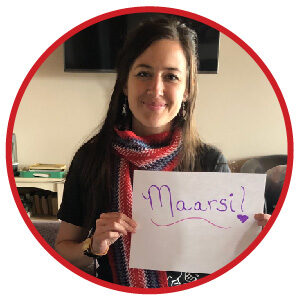 Nicole Roy
My name is Nicole Roy and I come from Hoey, SK. I am a Métis woman who continues to learn so much about my family lineage, my culture, and the beauty in my Indigenous identity. After 10 years of working in various areas in health care, I returned to complete my Master's in Counselling through Athabasca University.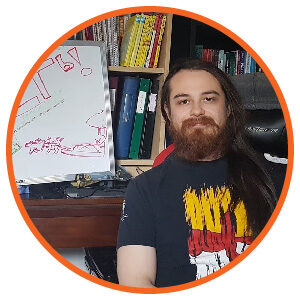 Peter McKitrick
Thank you so much for your generous support. I'm an Inuk from Nunavut living in Ontario and working on my Master of Education degree in my final year. I'm hoping to develop curriculum for Nunavut students and promote higher education that will support the northern lifestyle.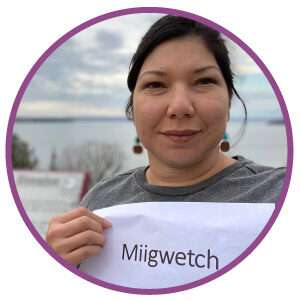 Jennifer Bennett
I am writing to say chi miigwetch for the generous bursary I received for my graduate studies. I am a Band member of Wiikwemkoong Unceded Territory in Ontario, but I currently live and work in Milwaukee, Wisconsin as a professionally licensed engineer in the environmental remediation industry.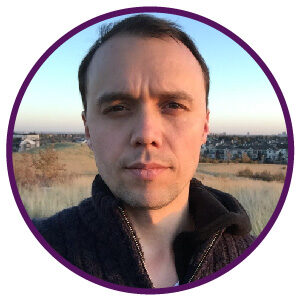 Justin Hjlesvold
My name is Justin Hjlesvold. I am Métis, 38 years old, the father of two young children, and a law student at the University of Alberta Faculty of Law. My wife and children are Ojibway from Curve Lake First Nation in Ontario. Previous to law school, I spent 15 years installing drywall in Edmonton as a self-employed subcontractor.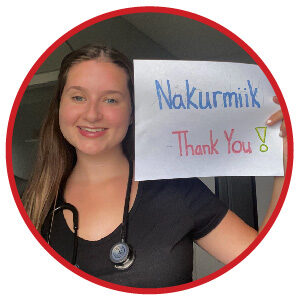 Katie Saunders
Halu! My name is Katie Saunders, and I am an Inuit student studying at the University of Alberta. I am going into my second year of Bachelors of Science in Nursing. This will be my third year of University, as I was enrolled in the Transition Year Program for Indigenous students in 2019, as my first year of University.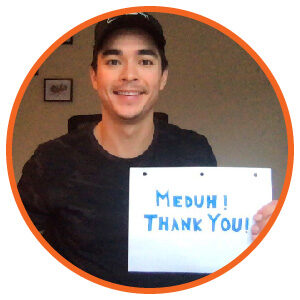 Ben Chief
My name is Ben Chief, and I have Tahltan First Nations ancestry through my mother, and Kaska First Nations ancestry through my father. I am currently enrolled in the first year of Vancouver Island University's Master of Business Administration Degree program. The financial support that I will receive will have a tremendous impact on my situation in the upcoming year and I am so grateful that I was selected.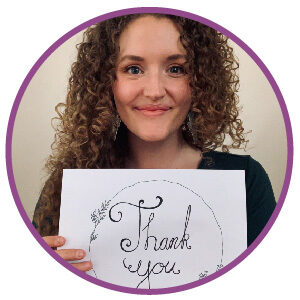 Katherine Ahlf
My name is Katherine and I am a 25 year old Metis student studying in Edmonton. I am in the third year of my Bachelor of Arts degree, majoring in Music and minoring in Arts & Cultural Management. This is a unique degree offered by the University of Alberta in collaboration with MacEwan University so I attend classes at both institutions but will technically graduate from the University of Alberta.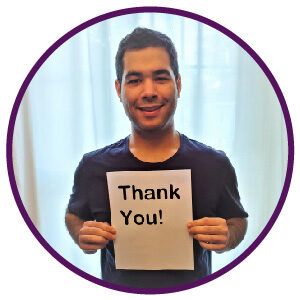 Donovon Bussey
I am incredibly pleased and grateful to have been rewarded the CN Indigenous Student Bursary. When it comes to financing my studies, this award will help me continue with my studies with much lessened financial hardship. Most importantly, this bursary gives me the confidence and push to do my best regarding my grades and other aspects of my studies.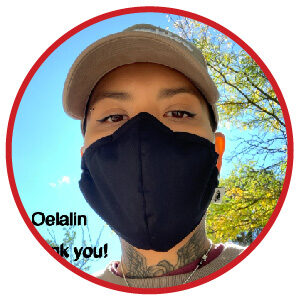 Whitney Dedam
I am honoured to have been the recipient of this generous award, and would like to take the time to say Oelalin ("Thank You"), as this award has definitely uplifted my spirits in these odd times of furthering my secondary education while ensuring my basic financial needs are met.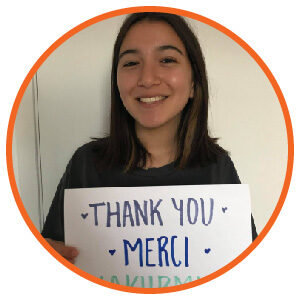 Océane Kitura Bohémier-Tootoo
I am writing in response to being awarded a bursary from Building Brighter Futures: Bursaries, Scholarships, and Awards. My name is Océane Kitura Bohémier-Tootoo. I was born and raised in Iqaluit, Nunavut. I am Inuk from my dad and my mom is from Quebec. I moved near Ottawa at 8 years old to continue my studies.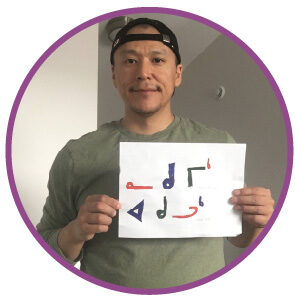 Levi Eegeesiak
My name is Levi Eegeesiak and I live in Iqaluit, NU.  I am currently enrolled in my third term (first year) online Bachelor of Business Administration program with Yorkville University. It is a two and a half year, commitment that I am pleased to have the opportunity to grow administrative skills in. I currently working full time in the public service with the Federal Government where I aspire to bring what I am learning and apply it to my job.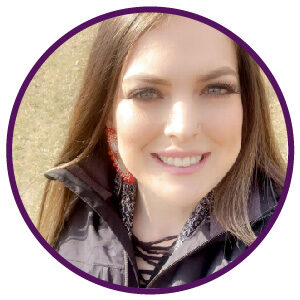 Leah Burwash
My name is Leah Burwash, and I am a 24-year-old Métis woman living between Prince Albert and Buffalo Narrows, Saskatchewan. I am studying at the University of Saskatchewan and I am currently in my first year of an Undergraduate program for Arts and Science. I have also taken an intern research position through the Indigenous Studies program this summer and I hope I can open more doors for research in Indigenous areas.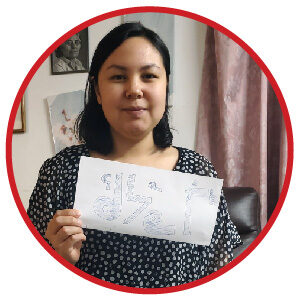 Jena Merkosak
My name is Jena Merkosak from Pond Inlet, Nunavut. I am studying in Iqaluit and I am into my 4th and final year of the Arctic Nursing Program. The financial support will help me tremendously in areas of paying for uniform, nursing accessories, rent, childcare and healthy food.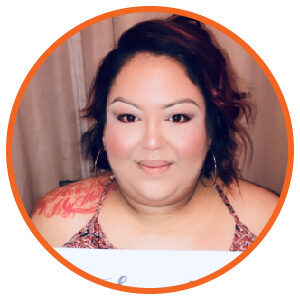 Bonnie Bourassa
Hello, my name is Bonnie Bourassa, and I am from Fisher River Cree Nation. I am currently in the Selkirk Practical Nursing Program and successfully passed the program. I entered the program in the 2019-2020 and it was challenging with COVID pandemic happening. I am on my 8-week Senior Practicum at my local hospital Percy Moore. I love working as a Nurse to help people in need and I have a huge heart to give back. My Granny Annie raised me to respect everyone and to treat others how I would want to be treated.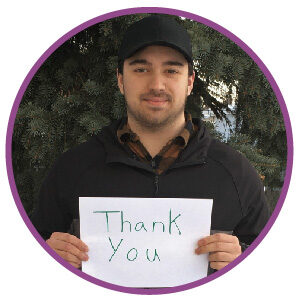 Jacob Rahn
My name is Jacob Rahn, and I am a 20-year-old Métis student in my First Year of Engineering at the University of Alberta. Before this I was in a Business Administration program at the Northern Alberta Institute of Technology for one year. I decided it was not quite what I wanted to do even though I did very well at it. I felt I needed more of a challenge, so I went into an Engineering Program.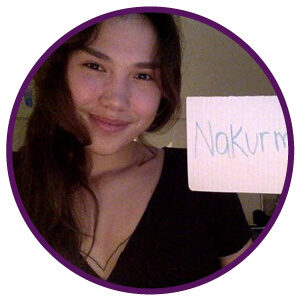 Mariam Imak
My name is Mariam Imak, I am a student at a post-secondary institution called Nunavik Sivunitsavut. This is my third year of Cegep and I am now in the program of my dreams that is tailored to Inuit culture and historical past from the Inuit perspectives. I am honored to have the chance to learn from fellow Inuit.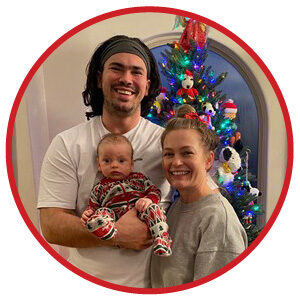 Jack Busch
Dear Sponsor of the Aboriginal Health Human Resources Initiative Award, I give you my sincerest thank you for your financial help towards my education. My name is Jack Robert Busch and I am a Nisga'a/Gitxsan student who recently started my Masters of Physical Therapy at the University of British Columbia. Through help from your funds my family has been able to stay afloat as my partner and I raise our son while I continue my education.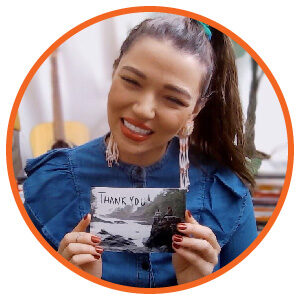 Kayla MacInnis
I am writing to express my gratitude for being a chosen recipient of the Allan & Gill Gray Foundation Awards for Indigenous Students. I am a Métis woman born in Treaty 6 Territory (Saskatoon, Saskatchewan). I currently reside on the unceded traditional and ancestral lands of the Kwantlen, Musqueam, Katzie, Semiahmoo, Tsawwassen, Qayqayt and Kwikwetlem peoples (Vancouver). I have just entered my second year of my Bachelor of Journalism degree at Kwantlen Polytechnic University, where I have achieved the Dean's Honour Roll, write for the student paper, and have just joined the Indigenous Student Council. I hope to go on to graduate school.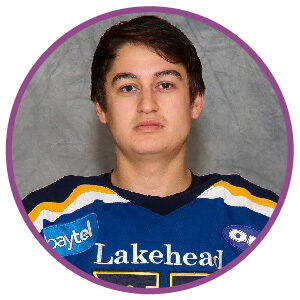 Daniel McKitrick
My name is Daniel McKitrick and I was raised in Coral Harbour, Nunavut. My mom is an Inuk and my dad is white. My mom lived in Coral Harbour growing up and my dad grew up in Thunder Bay, Ontario. I lived in the north up util grade 4, then I moved to Thunder Bay to pursue better schooling and sports programs. I have two siblings. My brother is taking his masters here at Lakehead and my sister is taking Law school in Iqaluit, Nunavut. I travel to Nunavut every spring and summer. I love learning from my relatives about the land. They are knowledgeable about hunting, fishing, and surviving on the land.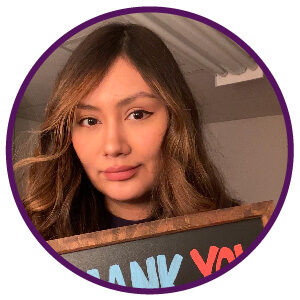 Brianna Fiddler
Thank you for awarding me with such a significant opportunity for my education. I am beyond excited to be receiving financial support for my path as a visual artist. This assistance will help me cover my tuition and living costs in Toronto. I am currently in my first year at OCAD University for my Bachelor of Fine Arts in the Indigenous Visual Culture program.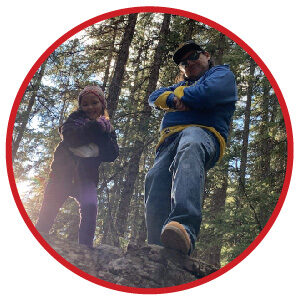 Cody Holden
As I read the email that I was successful in being award this award. I yelled loudly, followed by some tears of joy as I realized in gratitude that if I keep doing the next right thing, trusting the creator to guide my life, walking in His will for my life the rewards are apparent because as a an addict in recovery (almost 2 and a half years no drugs no booze) I'm still working through a lot, one being a deep rooted sense of unworthiness. But I see my life transforming and with moments like this being recognized adds light into the darkness that hides in the back of my own mind. So THANK YOU.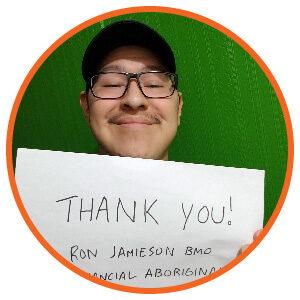 Joshua Peepeetch
My name is Joshua Peepeetch, my Band is Sakimay First Nations located in Saskatchewan. I am currently a 3rd year Business Administration student at the University of Regina. I aim to major in marketing. This bursary is the ultimate Christmas present – I can't tell you how excited and grateful I am. When I received the e-mail, I had to stop studying (finals next week!) to tell my friends and family about the award. I have been stressing about financials, as well as personal health problems and this award will help me IMMENSELY.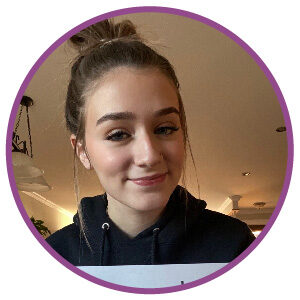 Caylie Hopkins
My name is Caylie Hopkins, I am a member of the NunatuKavut Community Council, which represents the Inuit of south and central Labrador, and I am a first-year student in the Bachelor of Science in Kinesiology program at the University of New Brunswick, Fredericton campus. First off, I would like to thank you for this generous contribution to future my studies. Because of this bursary, a huge amount of stress and weight has been lifted off my shoulders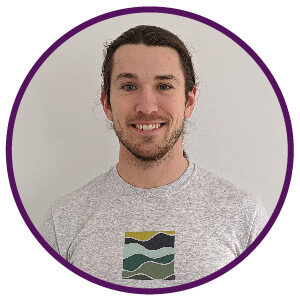 James Lavallée
I am very grateful to have received your support this academic year. For me, this past year has been a year of transition from competing and training as an elite Sprint kayaker to becoming a full-time university student and co-founder of Manitoba based non-profit, Waterways. During this transition I moved away from my community in Winnipeg to join my better half in Montreal. Change can often be exciting but comes with its own challenges, financially, emotionally, and spiritually. Receiving this award could not have come at a better time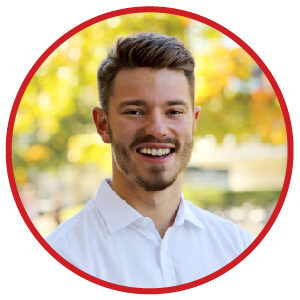 Tommi Redl
I would really like to thank you for your generous award given to myself and several other Indigenous students. This award was much more than expected and helped with a variety of budget issues I faced that school year. To provide you with some background: My name is Tommi Redl and I am a third-year commerce student at UBC. Currently, I am president of the Beta Theta Pi Fraternity and also a member of the UBC Rugby team. Originally, I was born in Edmonton; however, I have also lived in Arizona, Victoria, and Prague.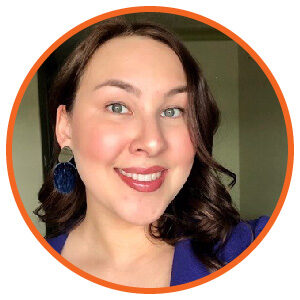 Tagalik Eccles
My name is Tagalik Eccles and I am in my final year at Law attending the Nunavut Law Program, and will be graduating in June with my Juris Doctor in Law. Your sponsorship for this bursary has enable me to purchase a new laptop that I will be able to purchase a new laptop for myself that I can use during my articling, and for the rest of my studies.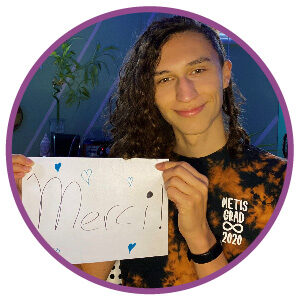 Dylan Pinette
Thank you very much for the financial support this award has given me. I am a first year music student studying oboe at the University of Ottawa. This award will allow me to focus on schooling rather than work and will let me grow as a musician. Music students have a difficult enough time balancing school and practice time, adding work on top of that makes schooling almost impossible. I am so incredibly appreciative of this award and the impact it will have on my ability to focus on school, rather than how I will afford to go to school.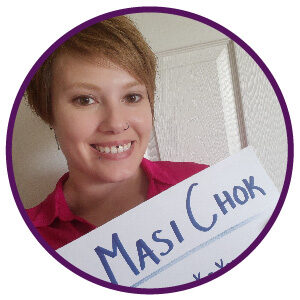 Desirae Ahnassay
I am Desirae Ahnassay and I currently am pursuing my Bachelor of Business Administration with emphasis in Finance at Northern Alberta Institute of Technology and am currently in my 4th and final year.  My goal down the road once I am out of school it to obtain the designation for the Chartered Financial Analyst (CFA). 
I have been working with the Federal Government in the department of Indigenous Services Canada (ISC) in Edmonton, Alberta.  I also work casually as a Personal Grocery Shopper with InstaCart, where I grocery shop at various stores within Edmonton and deliver the groceries to the customers doorstep.  This casual position allows me to make up any extra income needed for living expenses and also filling my need to help others.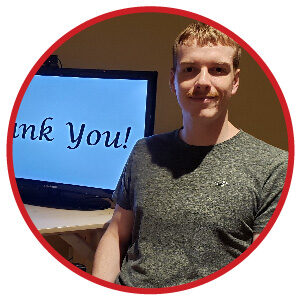 Garreth Kippenhuck
I am a third year Masters of Kinesiology student studying out of Memorial University, St. John's, NL campus. I am a member of the Nunatukavut Community Council, which is the Labrador Southern Inuit. The focus of my research is on brain and spinal excitability during maximal arm-cycling sprints. Through this research, we hope to identify how brain and spine modulations alter with fatigue. In other words, we believe that fatigue alters how the brain and spine work during high-intensity exercise.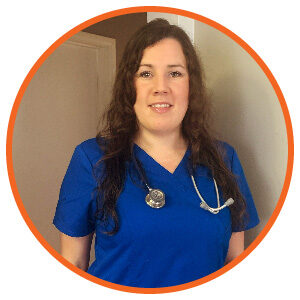 Elisha Tweidt
I am a 27-year-old metis female in my second year of the Licensed Practical nursing program. This program is at Gabriel Dumont institute in Prince Albert, Saskatchewan. This support has allowed me to focus on the most valuable aspects of my education. As well as reducing the financial burden of school. I only hope that one day I can send prosperity to another student as you have done for me.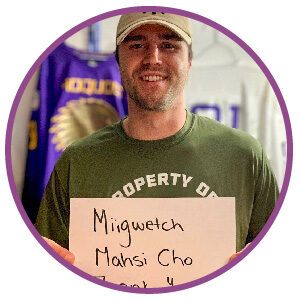 Thomas Hoggarth
My name is Thomas Hoggarth, I am 24 years old and reside just outside of Peterborough, Ontario. I am a Status Indian; I hold my membership with Fort McPherson First Nation, NWT, which is my great grandmother's community, I also have ties to my great grandfather's community of Old Crow First Nation, Yukon. On my father's side I also have Indigenous lineage, as he is a status member of Curve Lake First Nation. I am attending Fleming College in the Social Service Worker Program; it is a 2-year course which has been condensed into 1 year, and I am currently in my second semester out of four.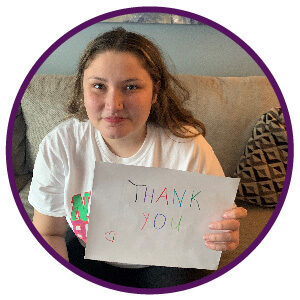 Kiana Joannie-Broderick
My name is Kiana Joannie-Broderick. I was born and raised in Guelph, Ontario. I am Micmac Indian through my mom and Inuit through my dad so I have an interesting background. My cousin and I took pictures in high school to be the face of indigenous students. You can still see us on the posters when you go into catholic schools in Guelph.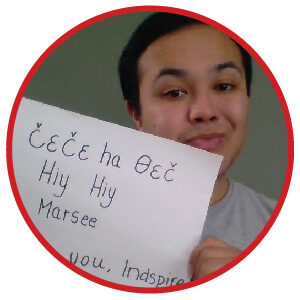 Adam Gauthier
I am writing in response to being awarded a bursary from Building Brighter Futures: Bursaries, Scholarships, and Awards. I applied for this award as I have heard many great things about Indspire through word of mouth, information shared, and research conducted. I am Coast Salish from the Tla'amin Nation on my maternal side; and, I am Cree from the Saulteau First Nation in Moberly Lake along with Métis roots in Lac Ste. Anne, Alberta. Recently I have finished my third year in the Bachelor of Child & Youth Care program at the University of Victoria where I am completing a double specialization in Indigenous Peoples' and Child Protection.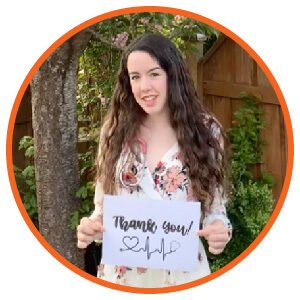 Ashlee Pilon
I am entering my fourth year in the Accelerated Standing Track Nursing Program at Queen's University. I have chosen to study Nursing not only because I want a career where I can help people, but also so that I can make a difference in the lives of others. Having a job that gives me the power to make someone's experience, in such a vulnerable state, even just a little bit better, is an amazing opportunity. Additionally, I enjoy studying Nursing as it furthers my knowledge and understanding of the human body, a wide variety of disease processes, and how pharmacologic and non-pharmacologic therapies can help heal those who are ill.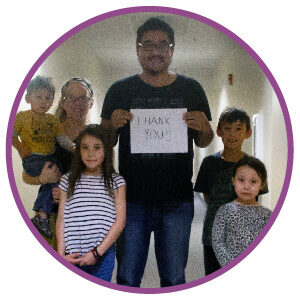 Shane Gordon
My name is Shane Gordon and I am from Inuvik, NT, Canada. I am an Inuvialuit status or Inuit. I am married just over 10 years. My wife and I have 4 children together. I have a YouTube Channel called Alaskan Assassin. I enjoy recording and editing videos. I am studying at Yukon College. I am in the Business Administration Program and I am in my third-year studying. I am hoping to receive my diploma in 2020.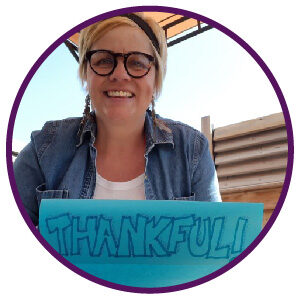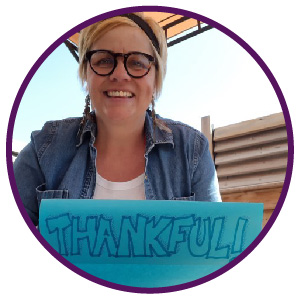 Jody Turco
As a Métis woman who has worked with families for more than twenty-five years, I have had the privilege of working to assist families in working to better the lives of their children and the adults who care for them. Many of these years were with Alberta Health Services and early intervention, including high risk home visitation. Being welcomed into the homes and lives of these families has been a honor as we reach goals together while improving the tomorrows of children.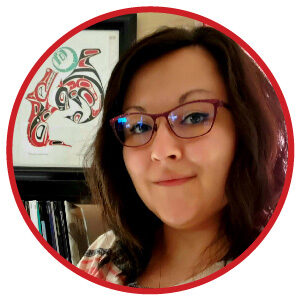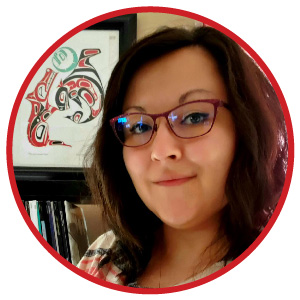 Jana Percival
My name is Jana Percival I am proud to be a Nisga'a citizen from the beautiful Nass Valley in British Columbia. Out of the 4 communities within the Nass Valley, I hail from the village of Gitlaxt'aamix. I come from the house of D'uuk wilps Gitwilnaak'il, and my family tribe is wolf (ksim laxgibuu niiy.) I am a continuing post-secondary student at the College of New Caledonia in Prince George B.C. I am in my final year with completing my Associates of Arts Degree in Aboriginal Studies.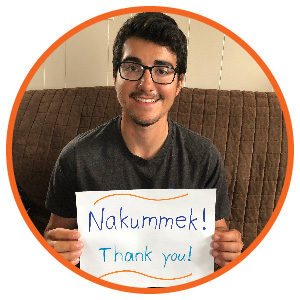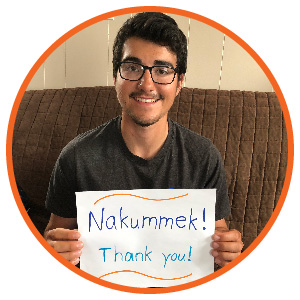 Nicholas Flowers
My name is Nicholas Flowers and I am from Hopedale, Nunatsiavut. I am delighted to have been a recipient of the 2020 STEAM Horizon Award, and there is no doubt that this scholarship will greatly assist my future studies at Grenfell Campus, Memorial University. Starting in the Fall of 2020, I will begin my studies for a Bachelor of Science at MUN as I attend a 4-year program of Environmental Science.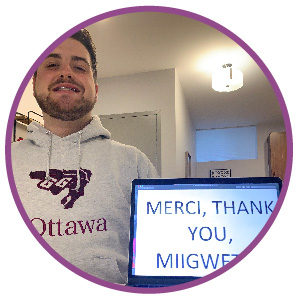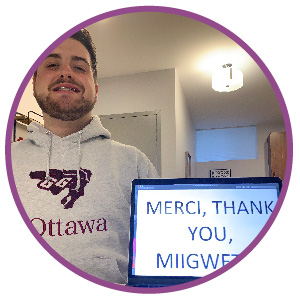 Serge Patenaude
First of all, I would like to say a big thank you for sponsoring my application. My name is Serge Patenaude a Métis student from the Georgian Bay Harvesting Area. I am currently going into my 4th year of university at the University of Ottawa, studying political science and communications. This money will help me because it will help cover my rent and groceries. I worked 2 jobs all of last year to make ends meet, and this money will help relieve some of that stress, which will let me commit extra time for studying.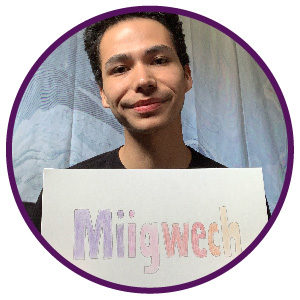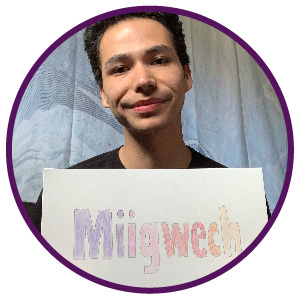 Zachary Mandamin
I am writing to express my gratitude for making this award possible. I am an Anishinaabe student from Wiikwemkoong Unceded Territory. I study at York University in Toronto, Ontario. I am pursuing an Honours degree in the Bachelor in Environmental Studies program and I will be starting my second year in the fall. After transferring from Seneca College, I am technically enrolling in third year courses and I will be adding a certificate in Sustainable Energy.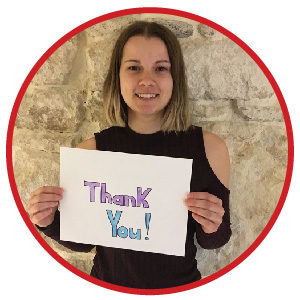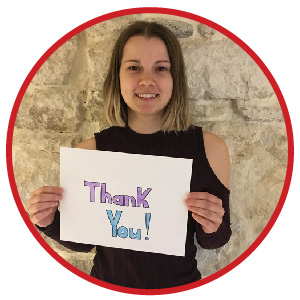 Marie Duquette
It is such a pleasure to receive this amazing award. I am currently a couple weeks away from graduating from a bachelor's degree from the University of Guelph in Animal Biology. In September 2020 I will be starting in a 2-year diploma program for Protection, Security, & Investigations at Conestoga College in Kitchener. My hopes are to become an animal cruelty investigator or animal control officer.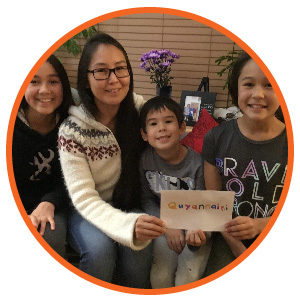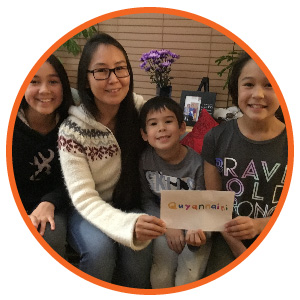 Letitia Pokiak
I am Inuvialuit (Inuit) from the Western Arctic in the NWT, and in my second year of a 2 year Anthropology Program at the University of Victoria. Eventually when I have graduated, I hope that my MA Anthropology Degree will be an example and achievement for all Indigenous students, to portray that they too can attend post-secondary studies for the benefit of their home communities. I would like to work in policy development of as a consultant, in efforts to bridge the gap between Indigenous groups and organizations that consult with Indigenous groups, to great better understanding and establish meaningful relationships, in efforts to move forward in a good way.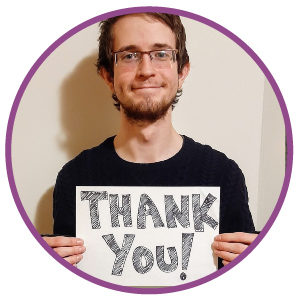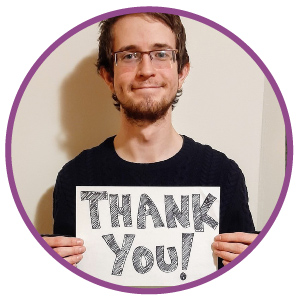 Clayton Coutou
I've just received a bursary through Indspire that was made possible through your generous support. I'd like to extend my appreciation towards your effort to fund ingenious students in their pursuit of education, and to provide a bit of background for who you've sponsored. First, thank you! This award has made a positive impact on the financial situation of me and my wife, we're incredibly grateful. I'm a second-year master's student in experimental astro-particle physics at the University of Alberta (U of A), studying nuclear recoils; a process that describes how a particle scatters off nuclei without electromagnetic interactions. My research is in collaboration with PICO, an international group pushing the limit for direct detection of dark matter (non-luminous weakly interacting mass predicted to exist based on mounting evidence from observational astronomy).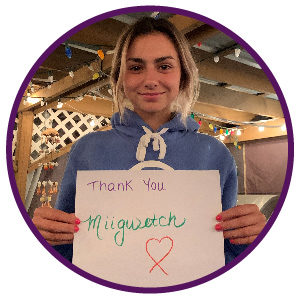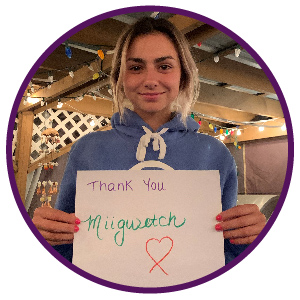 Grace Racicot
Thank you so kindly for this generous award presented to myself, Grace Jane Racicot.  I am a full status member of Dokis First Nation, located in Monetville, ON.  I am a proud indigenous single woman,  who has been raised solely by my Mother. This award means so much to me, as it directly reflects on my own efforts within my education and plays a huge role in building my own future.  This generous award will enable me to provide the necessary financial means to engage more in depth in my program and purchase items that I would not be able to easily afford within my educational means.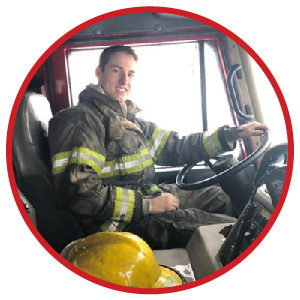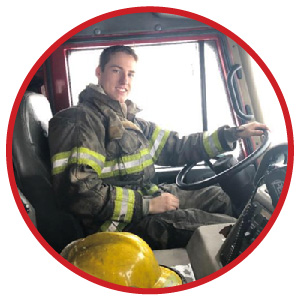 Jakob Keats
I am writing to say thank-you. I received great news recently that I will be receiving a bursary, Indspire's Building Brighter Futures Bursary, made possible by Indigenous Services Canada. I am of Inuk ancestry and I was born and raised in Happy Valley-Goose Bay, NL and I wholeheartedly embrace my culture and truly love Labrador. I am currently enrolled in the Fire Rescue Program at the Marine Institute's SERT (Safety and Emergency Response Training) Centre in Stephenville, NL.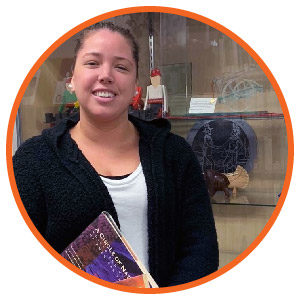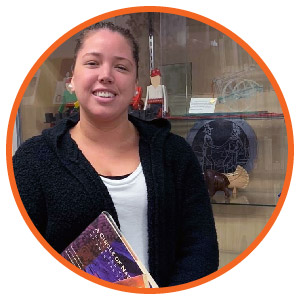 Jen Pritchard
My name is Jen Pritchard and I want to thank you for your generous support and choosing myself as one of the recipients of the Indigenous Student with Dependent Children Bursary. As well as recognizing my strong academic performance and promise to my studies. The support will help my young growing family in many ways. I appreciate the support tremendously and cannot begin to thank you enough.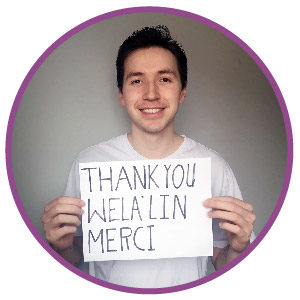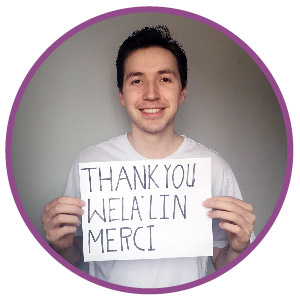 Darren Peter-Paul
I learnt a while back that small businesses make up 98% of Canada's employer businesses. Around this exact same time I listened to a TED Talk by Shadeed Wallace Stepter called The New American Hustle. At minute 7:48 he said " You see, I have come to believe that entrepreneurship is the vehicle that can allow all street hustlers to successfully transition out of the street life." A lot of what he said I could relate to growing up on a reservation. At that moment I knew I wanted to be an entrepreneur and I knew I wanted to consult for First nations businesses and startups.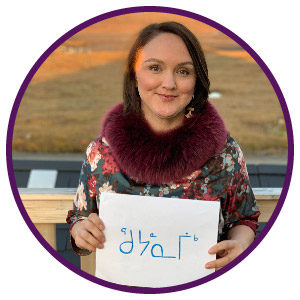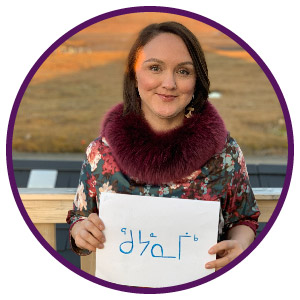 Mishael Gordon
My name is Mishael Gordon, and I am currently studying for a master's diploma in Indigenous Policy and Administration at Carleton University. I am currently doing this program part time and just began my 3rd course. I began this program in the summer institute of 2019. I live in Nunavut, and this scholarship helps to support my cost of tuition as I have to pay this out of my own pocket. As you may be aware, Nunavut is an expensive territory to reside in and this scholarship will help to cover the cost of the tuition for each course.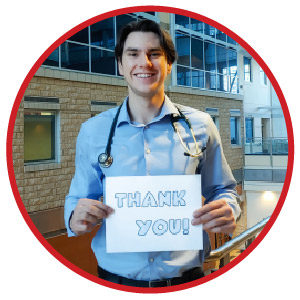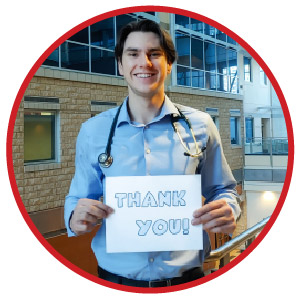 Maison Leitch
Words cannot adequately express my gratitude for your generous support. I will begin by sharing a little bit about myself: I am a Métis first-year medical student at the University of Alberta set to graduate in 2023. So far, the experience has been incredibly fulfilling. I love learning medicine and have been able to maintain a high standard of academic performance. I am involved as a member of the Indigenous Medical and Dental Student's Association, and co-leader of the Medical Student's Mountaineering Club. Staying physically active is important to me, so I make time for intramural volleyball, curling, weightlifting and the occasional ice climbing trip.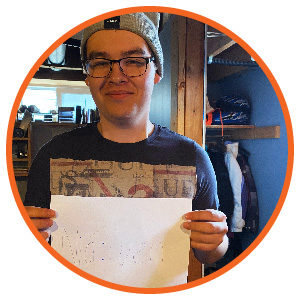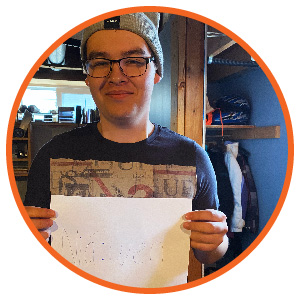 Jerry Jonathan-Shawana
I would like to thank you for donating to me and my struggles through school.  I have been struggling to pay my bills lately and with all this craziness with the COVID-19.  My school has shut down most of my courses and I have only a few online classes.  I'm not sure how this year will turn out but it is a hell of a lot easier with your donation.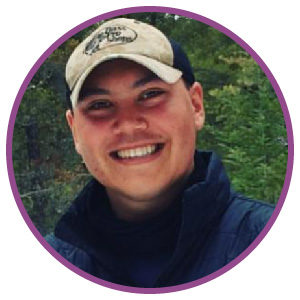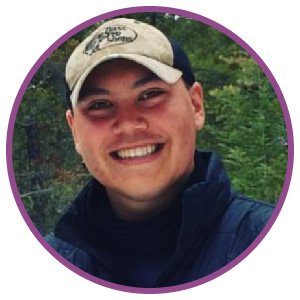 Samuel Huyer
Your financial help has given me the opportunity to pursue my dream job of becoming an Indigenous Studies teacher. I am an urban Inuk from Gjoa Haven, Nunavut but have not been to my home community in years. I have been living most of my life in Nova Scotia and now reside in Peterborough, Ontario. Before I attended Trent University, I was a Combat Engineer with 4 Engineer Support Regiment located in Oromocto, New Brunswick. I served Canada for over six years because I believed I could help those who needed it most. Now you are helping me, and I am so very, very grateful for your generous contribution.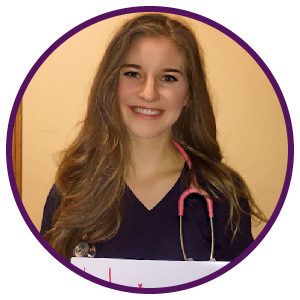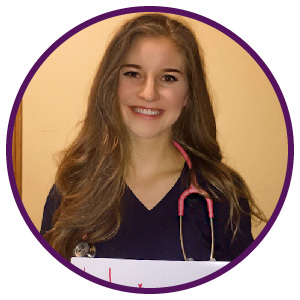 Mariah Mazer
I am a fourth-year, Métis nursing student at the University of Alberta. Caring for people is my passion and I am so grateful to have the opportunity pursue an education in a career that I love. I am especially passionate about using my personal experience and knowledge to address health disparities experienced by indigenous people. Indigenous people – especially women, experience significant disparities regarding their health. The life expectancy for Indigenous peoples is significantly shorter than non-indigenous peoples. This statistic is unacceptable.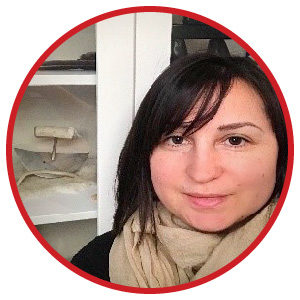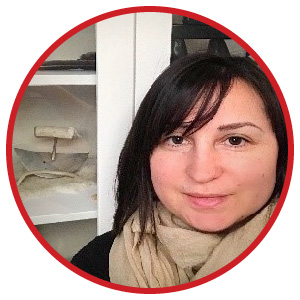 Sandra MacLean
My heart is so full of gratitude for the support that I have been shown financially as I take this journey toward earning my Master of Social Work degree from Memorial University (on-line). I am a full-time student and I am very proud of my progress; at this time, I have completed two semesters and a total of 6 courses. I truly want to begin by saying nakurmiik which means thank-you in the Inuktitut language.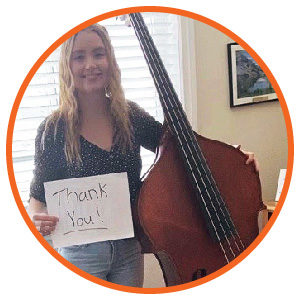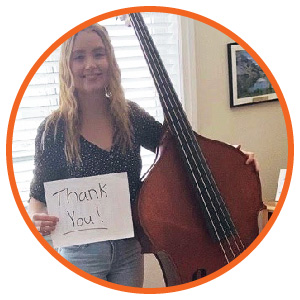 Miranda Berard
I would like to express my gratitude for your generous donation to Indspire's Building Brighter Futures: Bursaries, Scholarships, and Awards program. Your contribution plays a huge role in the steps it takes for students like myself to pursue our dreams.  I am currently studying at Kwantlen Polytechnic University in Langley, BC, in the Kwantlen First Nations territory.  It is my second year as a music student at Kwantlen, and I plan to continue my studies to receive a Bachelor of Music. I study both classical and jazz music, and my primary instrument is the double bass. Upon completion of the degree, I plan to attend UBC for their Elementary School PDP Program, to become an elementary school music teacher.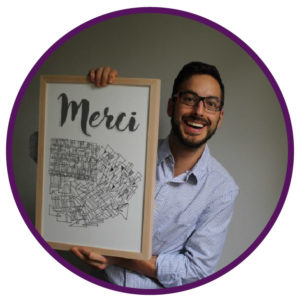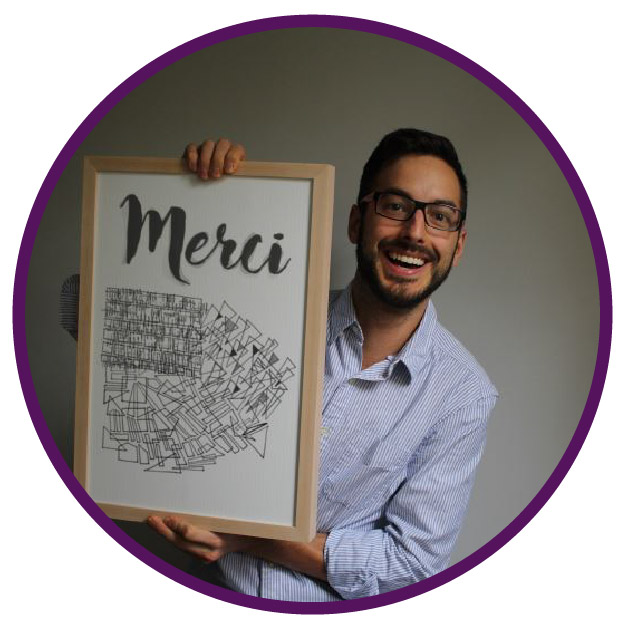 Alexandre Ross
I want to express my heartfelt gratitude for making Royal Architecture Institute of Canada bursary possible. I am overjoyed to be the recipient of your bursary and I am deeply appreciative of your support. I am currently finishing my final year in the Masters of Architecture at the Université de Montréal. I have found the program challenging but very exciting and rewarding. My first year was especially hard transitioning from an English school to a French school while being alone in a new city. Now, nearing the end of my program, I've adjusted and I am looking forward to using both languages while working in Montréal. When I graduate with my masters in architecture I intend to tackle the big questions our society faces. I plan on being part of the change that will benefit the environment and our community.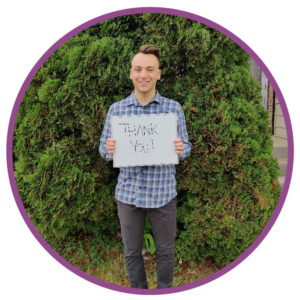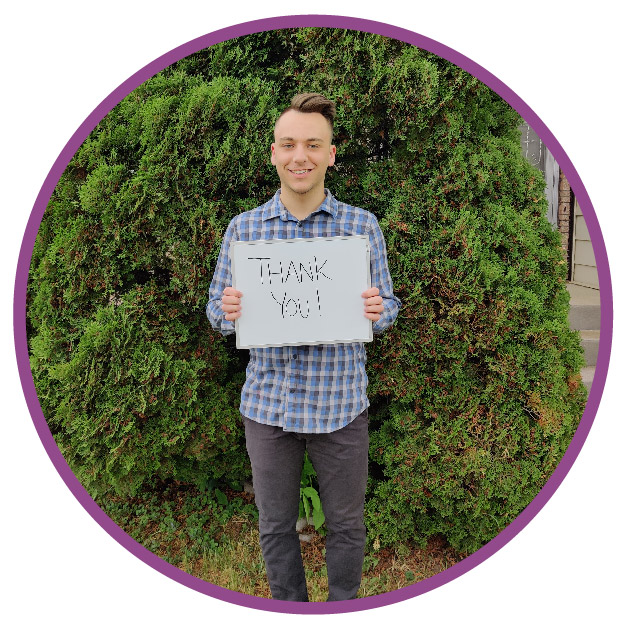 Caden Chabot
I am writing to thank you for your generous sponsorship of my Indspire Bursary. I was very happy to learn that I received this bursary and I want to express my sincere gratitude to you.
To provide some background about myself, I have just completed my second year of the Computer Science Honours program at the University of Manitoba. I am very dedicated to my studies and have been quite successful so far, having been on the Dean's Honour list every term and being a President's Scholar. I am currently working at Manitoba Hydro, developing software to facilitate power systems studies. I am also currently in the process of applying to the Computer Science Co-op Program which involved three four month work terms in the industry before I graduate. The program starts next year and I am very excited for the opportunity to continue applying my learning and to gain valuable experience.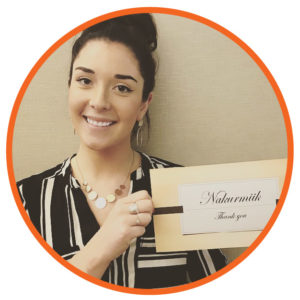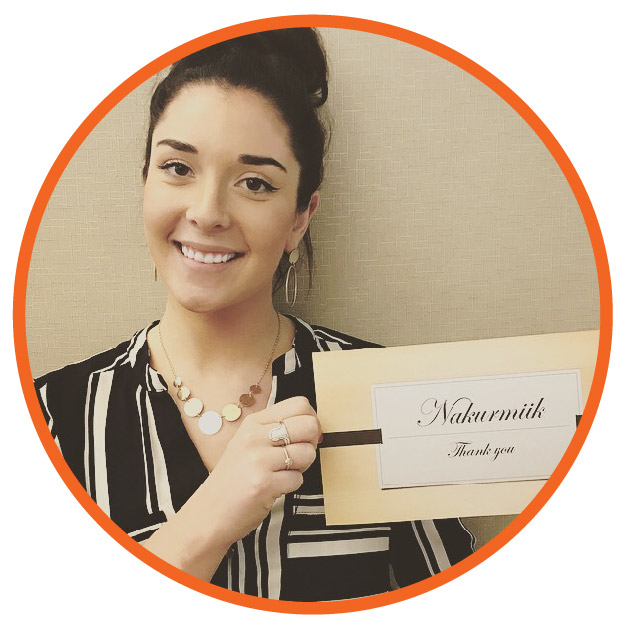 Cassandra Coman
Today I received wonderful news from Indspire saying I am a successful applicant for the 2018-2019 school year, thanks to you.
My name is Cassandra Coman; I am a 22-year-old Inuk from Iqaluit, Nunavut. I am currently studying at Carleton University in Ottawa, Ontario. It is my second year in my Bachelor of Arts Law Program, with a minor in Indigenous Studies. I am coming close to completing my four-year program, and afterwards I wish to attend more school. I hope to attend the University of Ottawa for law school since I am familiar with the Ottawa area already. In the far future, I aspire to open the first Inuit owned and operated law firm, in either Ottawa or Iqaluit to give my fellow community members legal advice and aid.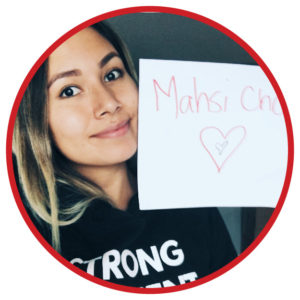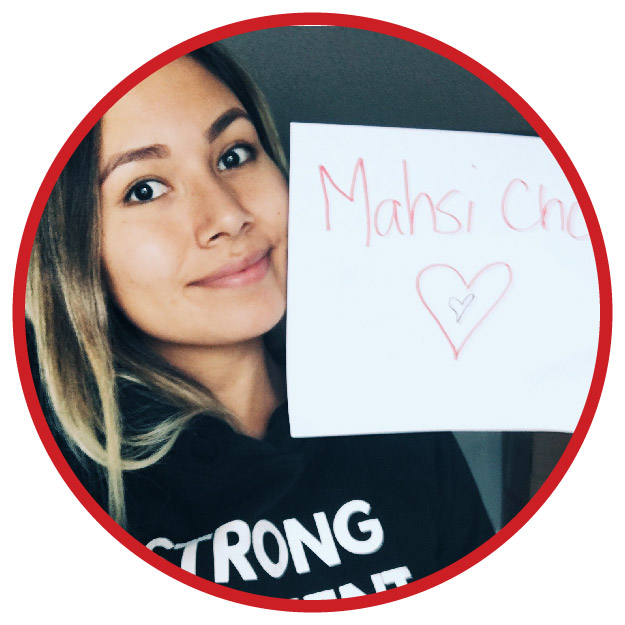 Charlene Menacho
Dear Sponsor of the Indspire's Building Brighter Futures: Bursaries, Scholarships and Awards:
My name is Charlene Menacho. I am Dene from Tulita, Denedeh (Northwest Territories). I am currently enrolled in the two-year diploma Indigenous Studies program at Camosun College in Victoria, British Columbia. I am currently in my second year and will be graduating in June 2019. I would like to say mahsi cho (thank you) for your generous financial support, this is helpful in ensuring that my family and I's needs are met while I attend college full-time. This will help with groceries, after-school care, and other living expenses which allows me to feel at ease to continue on my education journey without any worries.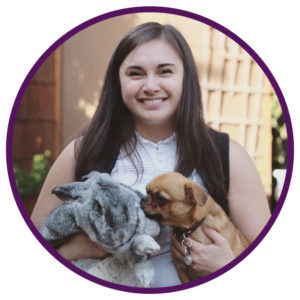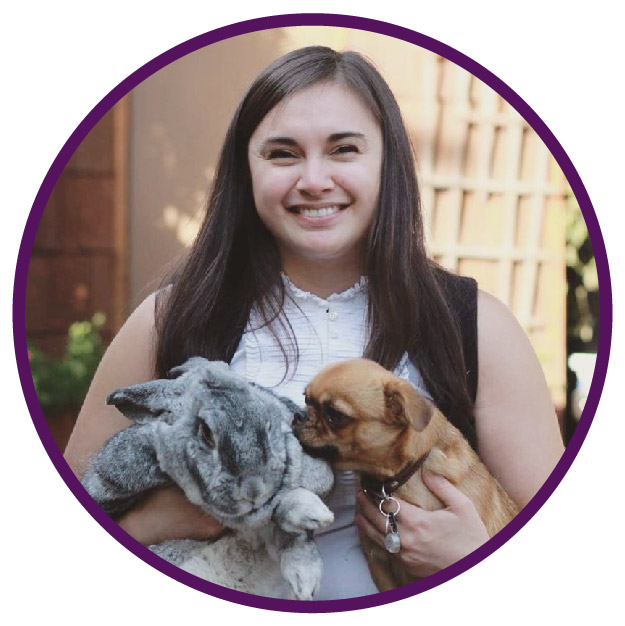 Crysta Perak
My name is Crysta Perak and my background is of Inuit (Iqaluit) and Croatian descent. I was born in New Brunswick. I moved to Vancouver in 2010, temporarily for my studies, but I never left. I wanted to thank you for reaching out to me and supporting me through my studies.
I am currently in my 4th year of a Bachelor of Motion Picture Arts at Capilano University's North Vancouver campus in British Columbia. It has been hard for me to get this far and be the first generation of both my family to acquiring higher education. I'm not shy to say my father is very proud of my accomplishments, and I must say I am too.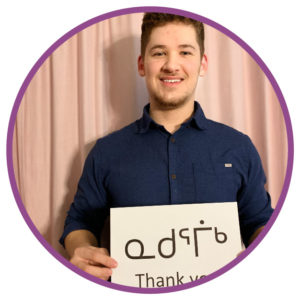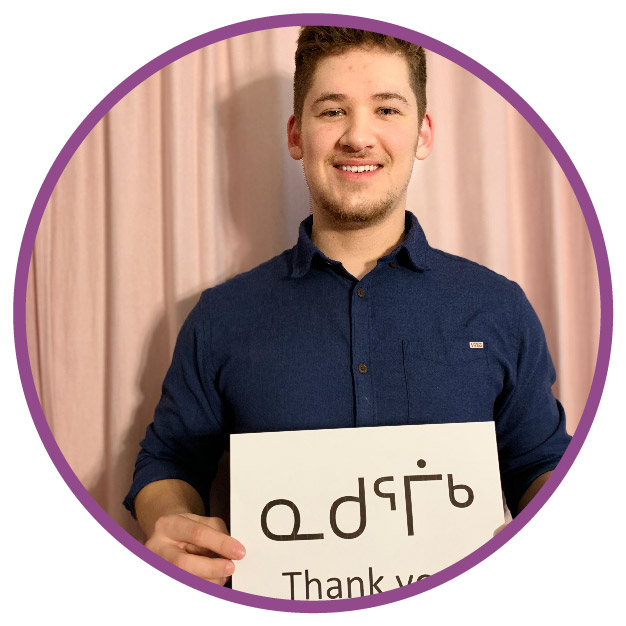 Kyle Aitchison
Dear sponsor of Indspire's Building Brighter Futures: Bursaries, Scholarships, and Awards,
My name is Kyle Aitchison and I am 24 years of age. I come from a small community located in the Northern region of Quebec called Kuujjuaq. Last year, I graduated as an Engineering Technician out of John Abbott College and this is something I am extremely proud of. Now I am studying in my first year of Civil Engineering at Concordia University in Montreal and so far, I am enjoying it very much.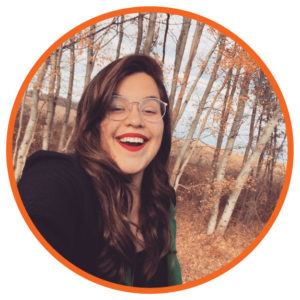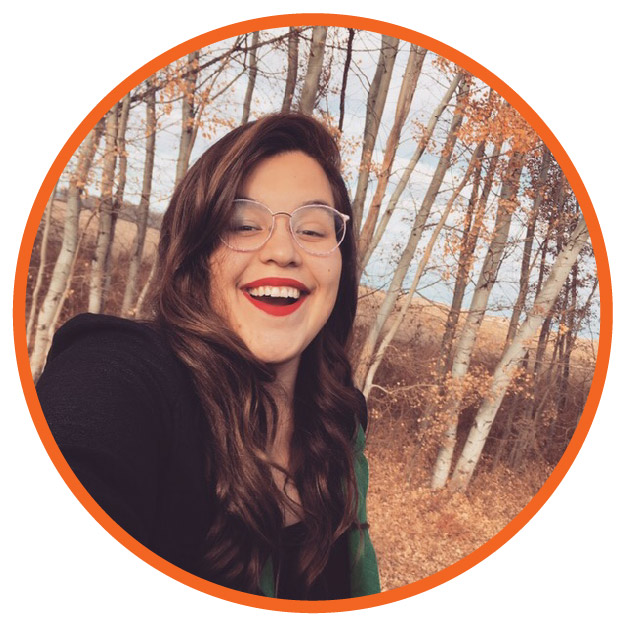 Lacey Lizotte
Thank you so much for your contribution to Indspire's Building Brighter Futures: Bursaries, Scholarships & Awards Program. I am extremely grateful to be chosen as a recipient of this award, as it will contribute to my successful completion of the Licensed Practical Nursing Program that I am currently enrolled in at Northern Lakes College. I am in my first year of the program and hope to graduate as a Practical Nurse in May 2020. I live in Fort Vermilion, which is a remote Metis community in Northern Alberta. Upon completion of my program I plan to use my training to provide healthcare to those who don't have regular access to the resources and services that they need, such as our First Nations communities on isolated reserves. I do plan to eventually further my studies and specialize in midwifery, but we will see what the future holds.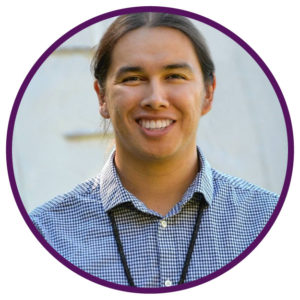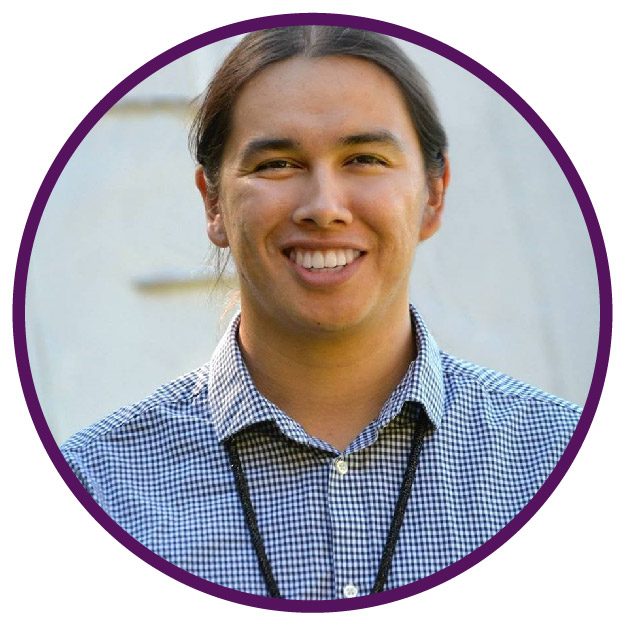 Quinn Meawasige
I would first like to start by introducing myself. My name is Quinn Meawasige, I am 24 years young and am an Anishinaabe from Serpent River First Nation which is located along the North Shore of Lake Huron. My community is a signatory to the Robinson Huron Treaty of 1850. Currently, I am living in Bawating (Sault Ste. Marie ON.) while I study at Algoma University. I am enrolled in the Community Economic and Social Development 4-year Honours program and have just completed my third year of my four year program. I am also working towards an Anishinaabemowin Language Certificate from Shingwauk Kinomaage Gamig, which is a sister institution of Algoma University.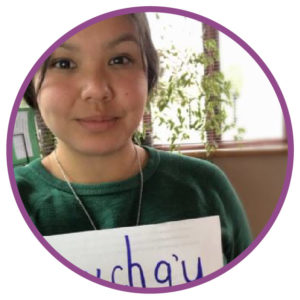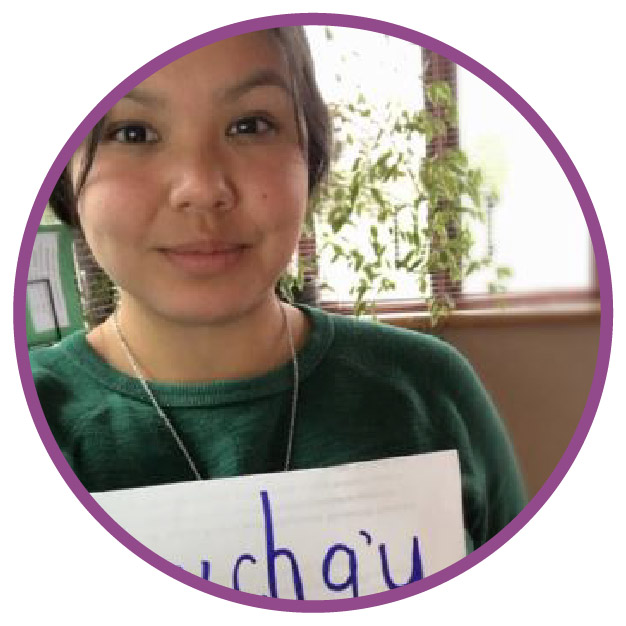 Sophia Elliott
My name is Sophia Elliott and I am a member of the Cowichan Tribes located on Vancouver Island in British Columbia. I'm currently a third year student at Vancouver Island University majoring in Indigenous and Xwulmuxw Mustimuxw (First Nations People) studies. Last year was my first year back from academic suspension but despite my performance in the past I obtained a 4.02 GPA for the fall, spring and summer semesters. With awards such as this I feel very proud of my accomplishments and feel that I can continue to strive for academic success without the additional stress of financial burden.