Student Success Stories
Hear from students, in their own words, how our supporters are helping them realize their educational dreams.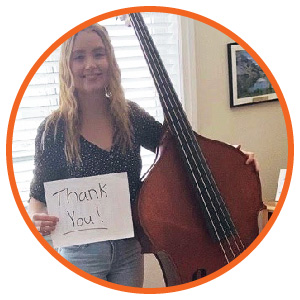 Miranda Berard
I would like to express my gratitude for your generous donation to Indspire's Building Brighter Futures: Bursaries, Scholarships, and Awards program. Your contribution plays a huge role in the steps it takes for students like myself to pursue our dreams. I am currently studying at Kwantlen Polytechnic University in Langley, BC, in the Kwantlen First Nations territory. It is my second year as a music student at Kwantlen, and I plan to continue my studies to receive a Bachelor of Music. I study both classical and jazz music, and my primary instrument is the double bass. Upon completion of the degree, I plan to attend UBC for their Elementary School PDP Program, to become an elementary school music teacher.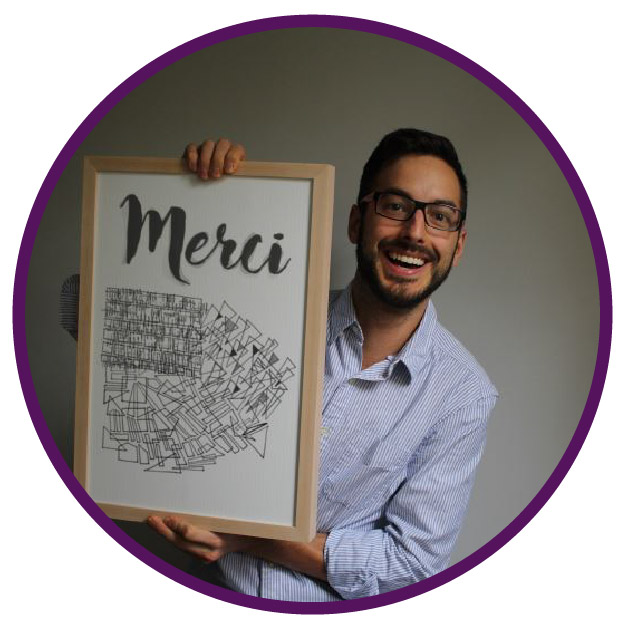 Alexandre Ross
I want to express my heartfelt gratitude for making Royal Architecture Institute of Canada bursary possible. I am overjoyed to be the recipient of your bursary and I am deeply appreciative of your support. I am currently finishing my final year in the Masters of Architecture at the Université de Montréal. I have found the program challenging but very exciting and rewarding. My first year was especially hard transitioning from an English school to a French school while being alone in a new city. Now, nearing the end of my program, I've adjusted and I am looking forward to using both languages while working in Montréal. When I graduate with my masters in architecture I intend to tackle the big questions our society faces. I plan on being part of the change that will benefit the environment and our community.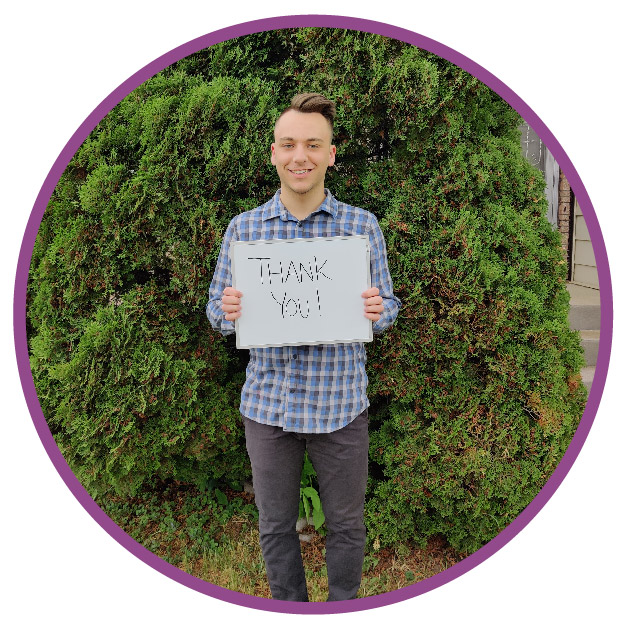 Caden Chabot
I am writing to thank you for your generous sponsorship of my Indspire Bursary. I was very happy to learn that I received this bursary and I want to express my sincere gratitude to you.
To provide some background about myself, I have just completed my second year of the Computer Science Honours program at the University of Manitoba. I am very dedicated to my studies and have been quite successful so far, having been on the Dean's Honour list every term and being a President's Scholar. I am currently working at Manitoba Hydro, developing software to facilitate power systems studies. I am also currently in the process of applying to the Computer Science Co-op Program which involved three four month work terms in the industry before I graduate. The program starts next year and I am very excited for the opportunity to continue applying my learning and to gain valuable experience.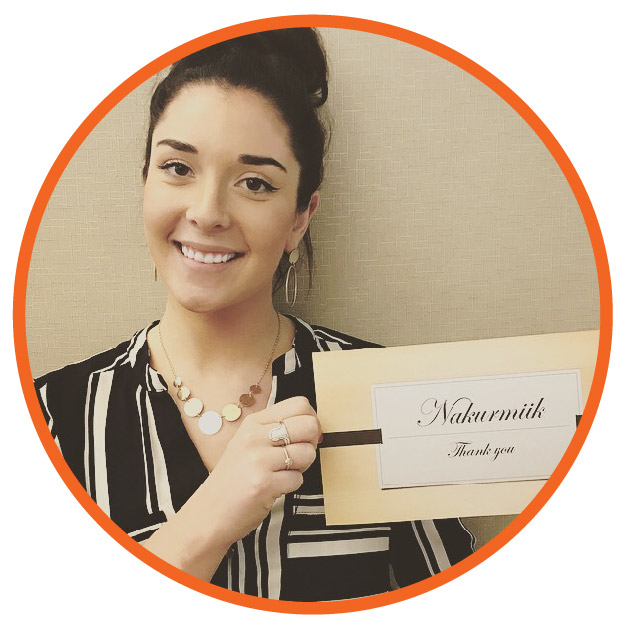 Cassandra Coman
Today I received wonderful news from Indspire saying I am a successful applicant for the 2018-2019 school year, thanks to you.
My name is Cassandra Coman; I am a 22-year-old Inuk from Iqaluit, Nunavut. I am currently studying at Carleton University in Ottawa, Ontario. It is my second year in my Bachelor of Arts Law Program, with a minor in Indigenous Studies. I am coming close to completing my four-year program, and afterwards I wish to attend more school. I hope to attend the University of Ottawa for law school since I am familiar with the Ottawa area already. In the far future, I aspire to open the first Inuit owned and operated law firm, in either Ottawa or Iqaluit to give my fellow community members legal advice and aid.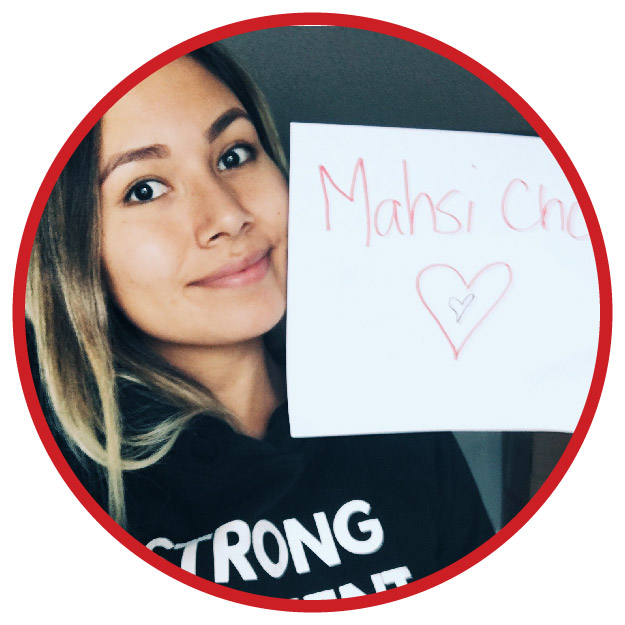 Charlene Menacho
Dear Sponsor of the Indspire's Building Brighter Futures: Bursaries, Scholarships and Awards:
My name is Charlene Menacho. I am Dene from Tulita, Denedeh (Northwest Territories). I am currently enrolled in the two-year diploma Indigenous Studies program at Camosun College in Victoria, British Columbia. I am currently in my second year and will be graduating in June 2019. I would like to say mahsi cho (thank you) for your generous financial support, this is helpful in ensuring that my family and I's needs are met while I attend college full-time. This will help with groceries, after-school care, and other living expenses which allows me to feel at ease to continue on my education journey without any worries.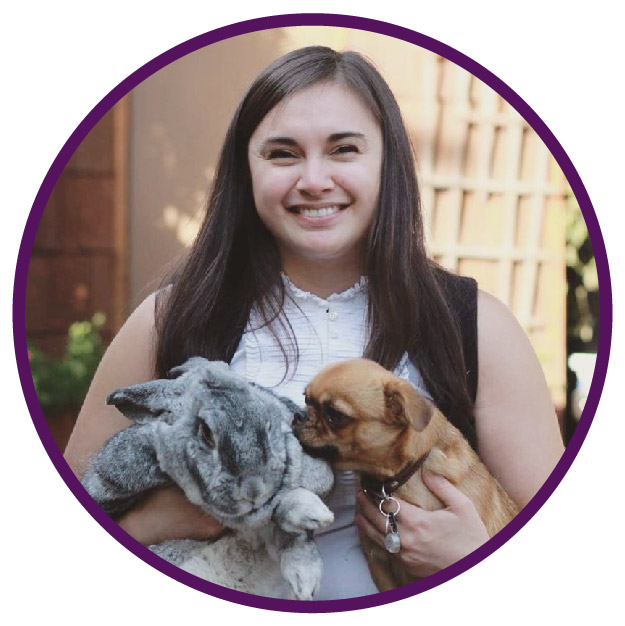 Crysta Perak
My name is Crysta Perak and my background is of Inuit (Iqaluit) and Croatian descent. I was born in New Brunswick. I moved to Vancouver in 2010, temporarily for my studies, but I never left. I wanted to thank you for reaching out to me and supporting me through my studies.
I am currently in my 4th year of a Bachelor of Motion Picture Arts at Capilano University's North Vancouver campus in British Columbia. It has been hard for me to get this far and be the first generation of both my family to acquiring higher education. I'm not shy to say my father is very proud of my accomplishments, and I must say I am too.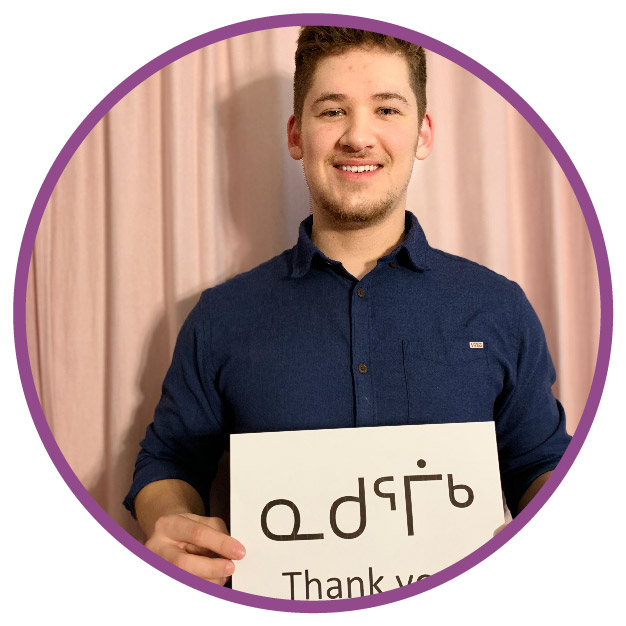 Kyle Aitchison
Dear sponsor of Indspire's Building Brighter Futures: Bursaries, Scholarships, and Awards,
My name is Kyle Aitchison and I am 24 years of age. I come from a small community located in the Northern region of Quebec called Kuujjuaq. Last year, I graduated as an Engineering Technician out of John Abbott College and this is something I am extremely proud of. Now I am studying in my first year of Civil Engineering at Concordia University in Montreal and so far, I am enjoying it very much.
I am extremely grateful to have been awarded this bursary. The level of gratitude I feel is hard to put into words. It will help not only myself, but also my little family. My wife is also studying to become a nurse and our 4 year-old daughter is attending daycare. It is not always easy to meet our financial needs with both of us parents being students but it is made possible with the generous support from sponsorships and bursaries such as this one.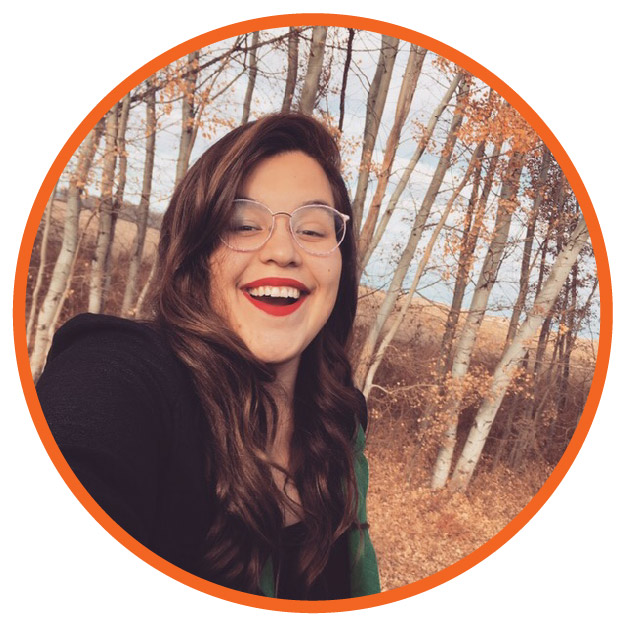 Lacey Lizotte
Thank you so much for your contribution to Indspire's Building Brighter Futures: Bursaries, Scholarships & Awards Program. I am extremely grateful to be chosen as a recipient of this award, as it will contribute to my successful completion of the Licensed Practical Nursing Program that I am currently enrolled in at Northern Lakes College. I am in my first year of the program and hope to graduate as a Practical Nurse in May 2020. I live in Fort Vermilion, which is a remote Metis community in Northern Alberta. Upon completion of my program I plan to use my training to provide healthcare to those who don't have regular access to the resources and services that they need, such as our First Nations communities on isolated reserves. I do plan to eventually further my studies and specialize in midwifery, but we will see what the future holds.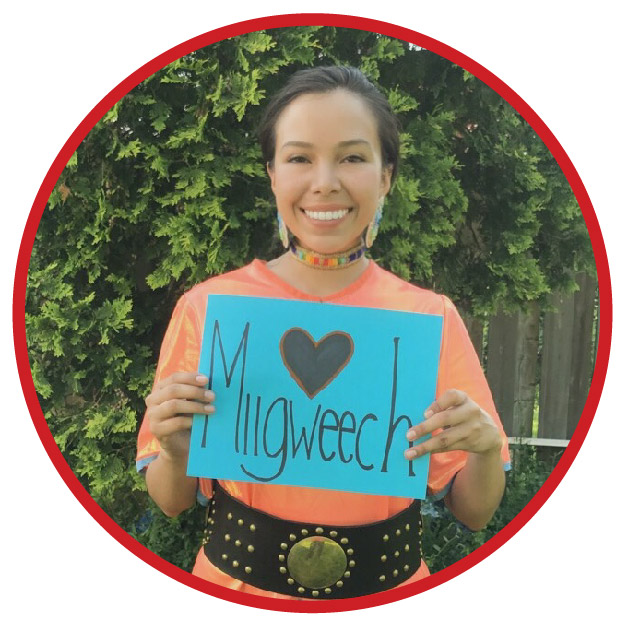 Larissa Wrightman
My name is Larissa Wrightman and I'm from Bkejwanong First Nation. I have just successfully completed my last semester at Nipissing University. I was able to focus on schooling and receive my degree in the Bachelor of Business Administration with Honours and Distinction, all thanks to your help. I cannot stress how much I appreciate all of the help you have given me with my financial situation. It has not only relieved me from stress, but has also given me the opportunity to focus and excel even more throughout my studies.
Your donation has helped me in a numerous amount of ways. This year my textbooks happened to cost way more than I expected, which unfortunately led me to reach into my savings. This award not only gives me the chance to reinvest into my savings, but to have all of the necessities that I needed to prepare for my Masters of Business Administration. To prepare for my MBA, I will need to invest in GMAT preparation classes and textbooks while paying for the GMAT test itself. I was also able to put money towards fixing my car, as it was a necessity to commute to my 45-minute drive to school.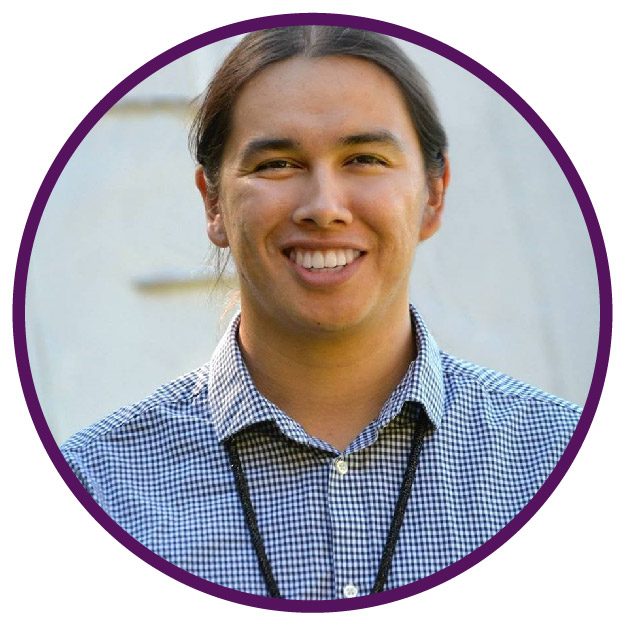 Quinn Meawasige
I would first like to start by introducing myself. My name is Quinn Meawasige, I am 24 years young and am an Anishinaabe from Serpent River First Nation which is located along the North Shore of Lake Huron. My community is a signatory to the Robinson Huron Treaty of 1850. Currently, I am living in Bawating (Sault Ste. Marie ON.) while I study at Algoma University. I am enrolled in the Community Economic and Social Development 4-year Honours program and have just completed my third year of my four year program. I am also working towards an Anishinaabemowin Language Certificate from Shingwauk Kinomaage Gamig, which is a sister institution of Algoma University.
This Scholarship and financial support will assist me in paying for Spring courses here at the University. I have many ideas, plans and aspirations for the future and need education to assist me on this path to creating change within my community, Canada and the world. This Scholarship and financial support will assist me throughout my pursuit of higher learning and education.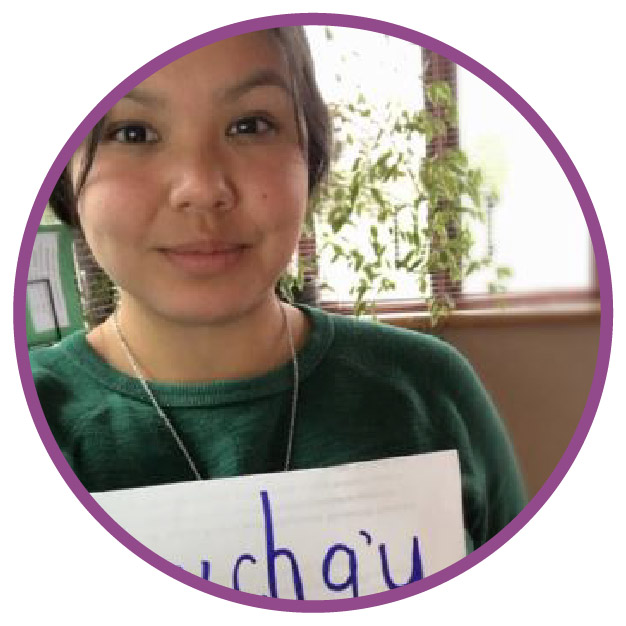 Sophia Elliott
My name is Sophia Elliott and I am a member of the Cowichan Tribes located on Vancouver Island in British Columbia. I'm currently a third year student at Vancouver Island University majoring in Indigenous and Xwulmuxw Mustimuxw (First Nations People) studies. Last year was my first year back from academic suspension but despite my performance in the past I obtained a 4.02 GPA for the fall, spring and summer semesters. With awards such as this I feel very proud of my accomplishments and feel that I can continue to strive for academic success without the additional stress of financial burden. Coming from a single income household not including short term seasonal positions my studies suffered when I would miss school in order to pick up extra shifts to help ensure our monthly expenses would be paid. With my new found sense of drive and motivation upon completion of my Bachelor's degree I plan on pursuing a Master's in Community Planning. My future career goal is to find my place within my community where I can make a positive difference for future generations whether it is in a coordinator capacity or a role in advocacy for my Quw'utsun mustimuhw.