Governance
The Indspire Board is responsible for the stewardship of our organization, while our management and staff perform the day-to-day operations under the Board's supervision.
Indspire is governed by a volunteer Board of Directors that provides responsible oversight for our finances and operations.
The governance duties of our Board include:
Oversight of our programs and activities
Approving our strategic directions
Ensuring that management conducts the business and affairs of Indspire in accordance with our objectives, articles and by-laws, the law and regulations of the jurisdictions in which we operate, and any policies and guidelines issued by the Canada Revenue Agency in respect of charitable organizations.
By-Laws 
---
Board of Directors

L-R: Clint Davis, Donald E Worme, Michael Dan, Gordon Peeling, Darrell Beaulieu, Fauna Kingdon, David Gabriel Tuccaro, Dr. Jo-Ann Archibald, Paul Tsaparis, Jean Teillet, Yvan Guy Larocque and William Shead.
Chair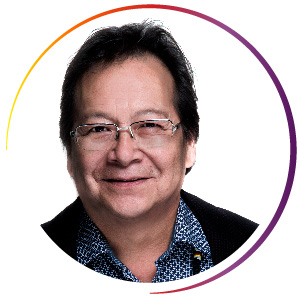 Donald E. Worme
Kawacatoose First Nation, Saskatchewan
Donald Worme is a Cree lawyer from the Kawacatoose First Nation, Treaty 4, who practices extensively in criminal law and Indigenous rights litigation. Growing up, he received teachings of Cree philosophies, traditions, and spirituality from his grandfather, including the history of Treaty 4. With a view to making things better for First Nation people, he received his Bachelor of Laws Degree at the University of Saskatchewan and his legal practice has been focused primarily on promoting and protecting both the collective and individual rights of Indigenous people in numerous legal and public forums. Mr. Worme is a founding member of the Indigenous Bar Association in Canada. In 2009, Donald was appointed Chief Counsel for the Truth and Reconciliation Commission with its mandate to spread awareness of the social impact of Residential Schools across Canada. He was one of the University of Saskatchewan's 100 Alumni of Influence in 2008 and received a National Aboriginal Achievement Award in 2010 for his outstanding achievement in the field of law and justice.
Vice Chair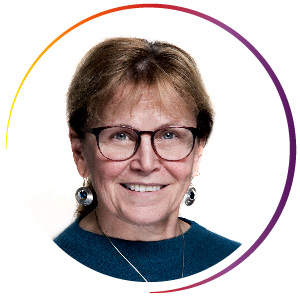 Jean Teillet
Métis, Manitoba
Jean Teillet is a well-known Métis lawyer, advocate and member of the Bar in British Columbia. Senior Counsel to the law firm of Pape Salter Teillet LLP, she has been involved in treaty negotiations and numerous cases in Aboriginal law before the Supreme Court of Canada. Her work is published in several scholarly journals and she is the author of Métis Law in Canada. Ms. Teillet speaks often in Canada and internationally about Aboriginal rights, identity and access to justice. In 2011, she was named Indigenous Peoples Council by the Indigenous Bar Association of Canada, and in 2012 she was awarded the Queen Elizabeth II Diamond Jubilee Medal for her service to the community. She has honorary doctorates from Guelph University, the Law Society of Ontario and the University of Windsor. In 2018 she was awarded a Governor General's Meritorious Service Cross. Ms. Teillet is the great grand-niece of Louis Riel and has served on the Indspire Board since 2006.
---
Directors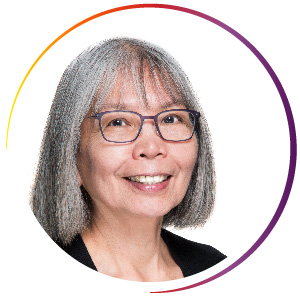 Dr. Jo-Ann Archibald
Stó:lō Nation, British Columbia
Jo-ann Archibald Q'um Q'um Xiiem, is Professor Emeritus of Educational Studies in the Faculty of Education at the University of British Columbia (UBC).  She is also the former Associate Dean for Indigenous Education and former Director of the Indigenous Teacher Education Program (NITEP) and the First Nations House of Learning at UBC.  A visionary scholar and agent of change, Archibald has contributed substantially to advancing Indigenous education and research at all levels, provincially and nationally. She has mentored many Indigenous university students and has authored several publications. Her numerous honours include a National Aboriginal Achievement Award for Education in 2000, three honorary degrees, university alumni awards, and an American Educational Research Association Teaching and Teacher Education Legacy Award.  In 2018, she became an Officer of the Order of Canada.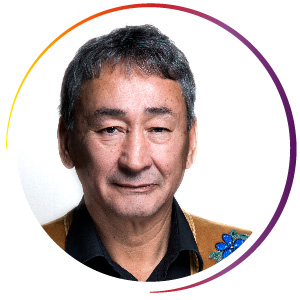 Darrell Beaulieu
Yellowknives Dene First Nation, Northwest Territories
Darrell Beaulieu was born and raised in Yellowknife and has served three terms as the Chief of the Yellowknives Dene First Nation, whose traditional territory surrounds the capital area. Before his current role as President and CEO of Denendeh Investments Inc., Mr. Beaulieu was the founding President of Deton'Cho Corporation and Deton'Cho Diamonds and has served on the boards of directors of both the Mine Training Society and NWT Chamber of Mines. At present, Darrell is also on the Board of Directors of the Northwest Territories Law Foundation and Northland Utilities (Yellowknife and NWT), and was appointed the Chair of the Northwest Territories Business Development Corporation by the Government of the Northwest Territories in 2005. He also serves as Chairman of the Akaitcho Business Development Corporation.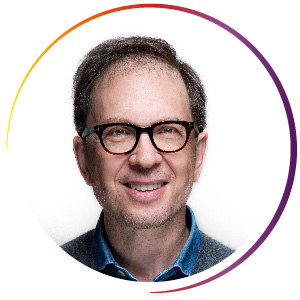 Michael Dan
Toronto, Ontario
Michael Dan is a neurosurgeon, scholar, and philanthropist who has worked extensively with First Nation communities on hydroelectric power initiatives on traditional territories. He is also a strong supporter of the Canadian Museum for Human Rights in Winnipeg, Manitoba, the Scarborough Hospital, and the University of Toronto. In 2015, Dr. Dan and his wife, Amira, made a $10 million gift to the University of Toronto to create the Waakebiness-Bryce Institute for Indigenous Health, the world's first privately-endowed research institute dedicated to the health of Indigenous peoples.  He is a member of the Order of Canada, the Order of Ontario, and holds three honourary degrees.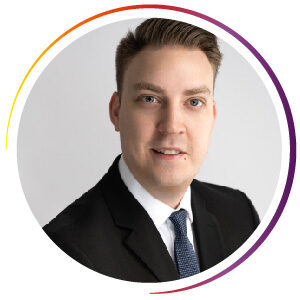 James Dekker
Pine Creek First Nation, Manitoba
James Dekker is a member of the Pine Creek First Nation and an HR Consultant with HSBC Bank Canada. With a professional background in organizational development, talent management, HR Business Partnering and employee relations, Mr. Dekker is interested in the ways in which the private sector can incorporate reconciliation objectives into their business planning processes and has been responsible for leading new innovations in diversity and Indigenous recruitment in both the public and private sectors. James is a globally-focused business and human resources professional and was previously recognized with a Public Service Award of Excellence in the category of Employment Equity & Diversity from the federal government for his contributions in the public sector. In addition, James was identified as one of Canada's Top 30 Under 30 in Sustainability by Corporate Knights. James has a Bachelor's of Business Administration (BBA) degree from Kwantlen Polytechnic University and holds his Chartered Professional in Human Resources (CPHR) designation through the BC Human Resources Management Association.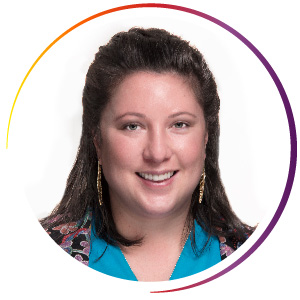 Fauna Kingdon
Métis/Ojibwe, Manitoba
Fauna Kingdon is Métis/Ojibwe, raised in Iqaluit, Nunavut and now residing in Winnipeg, MB. Ms. Kingdon is a self-employed consultant working mainly with Indigenous governments and organizations. As well as being on the Indspire Board of Directors, Ms. Kingdon is also the Chair of the Finance and Audit Committee for the Canada Games Council.
Ms. Kingdon has a Bachelor of Commerce (Hon.) degree from the University of Manitoba, a Master of Professional Accounting degree from the University of Saskatchewan and received her Chartered Professional Accountant designation in 2009 – the only Indigenous graduate in her class. Ms. Kingdon has also obtained Certified Aboriginal Financial Manager (CAFM) and Certified Aboriginal Professional Administrator (CAPA) designations from AFOA Canada.
In addition to receiving an Indspire Award in the youth category, Ms. Kingdon has received the James W. Clarke Award and the Great West Life Leadership Award from the Manitoba Institute of Chartered Accountants, a Queen's Jubilee Medal and a Canada Day Youth Award, and has been named both a National Métis Youth Model and a National Aboriginal Youth Role Model. Ms. Kingdon was also awarded the Manitoba YMCA/YWCA Young Woman of Distinction.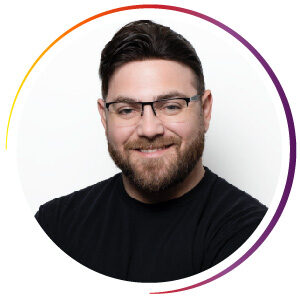 Yvan Guy Larocque
Métis, Manitoba
Yvan Guy Larocque is a member of the Manitoba Métis Federation from Sainte-Anne, MB. Mr. Larocque is the Founder of Larocque Business Law Corporation, an Indigenous business law firm with offices in Vancouver, BC and Winnipeg, MB. Mr. Larocque is called to the bar in the province of British Columbia and Manitoba and practices in the fields of Indigenous Economic Development and Governance. He is also an Instructor at the University of Manitoba Faculty of Law, where he teaches corporate and commercial law, as well as acting as a supervising lawyer in the L. Kerry Vickar Business Law Clinic. He has been a member of the Canadian Armed Forces (Petty Officer 1st Class) since 2002 and has served in both the Royal Canadian Navy and Royal Canadian Air Force (in the Regular and Reserve forces). Mr. Larocque earned a Bachelor of Arts (Economics) from the University of Manitoba, a Juris Doctor (JD) from the Peter A. Allard School of Law at the University of British Columbia, a Master of Laws (LLM) from Osgoode Hall Law School at York University, and is an alumnus of the Program of Legal Studies for Native People at the University of Saskatchewan.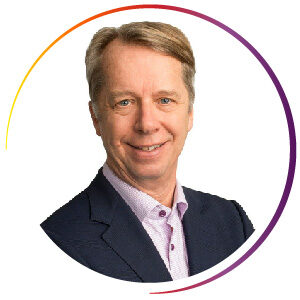 Peter J. Lukasiewicz
Toronto, Ontario
Peter Lukasiewicz is a senior commercial litigator who counsels and represents significant domestic and global clients in complex commercial disputes. He has been repeatedly recognized as one of Canada's leading commercial litigators by the Canadian Legal Lexpert Directory and Best Lawyers in Canada.
From 2016 to 2021 Peter served as chief executive officer (CEO) of Gowling WLG (Canada) LLP, the Canadian arm of Gowling WLG, and was co-chair of Gowling WLG's international board. As CEO Peter led the strengthening of the firm's practices domestically, emphasized associate advancement and inclusion and prioritized mental health and DEI.
As the firm's past CEO, Peter continues to play an instrumental role in supporting the firm's development by mentoring young advocates, fostering client relationships, cultivating new leaders and supporting strategic initiatives.
Prior to becoming CEO, Peter served on the firm's national leadership team as the Managing Partner – Clients, with primary responsibility for advancing the firm's relationships with its clients. Before joining the firm's national leadership team, he served as the Managing Partner of the Toronto office for 15 years, having previously served as Head of the Advocacy Department in Toronto.
In addition to serving on the Board of Indspire, Peter has served on the Board and as President of The Advocates' Society, Canada's premier organization for advocates, and on the Board and as Chair of the Board of Toronto Metropolitan University.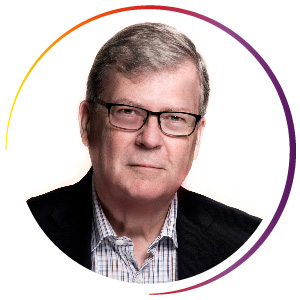 Gordon Peeling
Ottawa, ON
Gordon Peeling has more than 40 years of experience in the public and private sectors in mining. He retired from the Mining Association of Canada in 2011 after serving for over a decade as President and CEO and continues to remain active in the industry as a Director of Great Quest Fertilizer Ltd. and as a Senior Advisor to the Natural Resource Practice of Proudfoot (a Global Operations Consultancy). Mr. Peeling also runs his own consultancy on responsible resource management practices. He has a Bachelor's degree in Geology from Queen's University and a Master's (Geology) and Bachelor's (Economics) degree from Carleton University. He is a recipient of both the Queen's Diamond Jubilee Medal and the CIM's Syncrude Award for Excellence in Sustainable Development.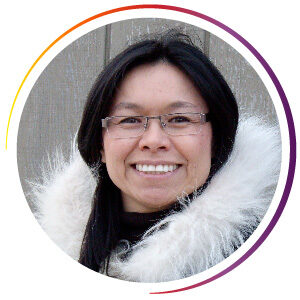 Madeleine Redfern
Madeleine is a proud Indigenous woman from Iqaluit, Nunavut, with extensive governance and volunteer experience within Indigenous and Inuit organizations.  After graduating from Akitsiraq Law School, with an LLB from the University of Victoria, she was the first Inuk to be given a Supreme Court of Canada clerkship.
Madeleine is a businessperson and social advocate for transformative technologies within the telecommunications, transportation and energy sectors. She has held presidency positions at Ajungi Consulting Group and Nuvujaq Society. She is also a board member with the Trudeau Foundation and Arctic Internet Exchange Point.
One of her most challenging and valued roles was as executive director of the Qikiqtani Truth Commission, a commission that reviewed the effects of federal government policies on Eastern Arctic Inuit between the 1950s and 1980s.
Madeleine's advocacy, professional, and governance work reflects her passionate commitment to the development and delivery of programs that reflect the values, needs, and priorities of Aboriginal, Inuit, northerners and Canadians.
Itoah Scott-Enns
Itoah is Tłı̨chǫ, born and raised in Denendeh, land of the Dene, in the Northwest Territories. She holds a H.B.A. in Indigenous Studies and Ethics, Society & Law Program from the University of Toronto.
As the former Executive Director of the Arctic Funders Collaborative, Itoah supported philanthropic funders to be more effective and responsible partners with Northern Indigenous communities and amplified the voices of Indigenous leaders to hold space and power within the sector.
Currently, Itoah is the owner of Įdaà Strategies, which supports culturally-rooted and community-based strategies. Itoah is Editorial Advisor for The Philanthropist and faculty member of the International Funders of Indigenous Peoples Learning Institute. Itoah is passionate about revitalizing and promoting Tłı̨chǫ Yatıì, using social media to manage the #SpeakTłı̨chǫToMe campaign. She enjoys spending time on her cultural education: sewing, processing fish, tanning hides, berry picking, harvesting medicines, and spending time with her big Dene family.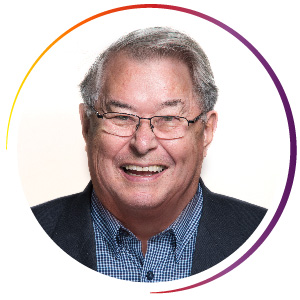 William Shead
Peguis First Nation, Manitoba
William (Bill) Shead is a member of the Peguis First Nation in Manitoba. A graduate of Dalhousie University and the Canadian Forces Staff College, Lieutenant-Commander (Ret'd) Bill Shead, CD served 36 years in the Canadian Navy. In 1975, he was seconded to head the Office of Native Employment to increase the participation of Indigenous people in the Public Service of Canada. Mr. Shead later served as Mayor of Selkirk, Manitoba from 1980 to 1983; Prairie Regional Director General for Veterans Affairs from 1986 to 1992; and Chief Executive Officer of the Aboriginal Centre of Winnipeg from 1993 to 1996. Mr. Shead is currently the Chair of Neeginan Centre (formerly the Aboriginal Centre of Winnipeg), Vice-Chair of the Centre for Aboriginal Human Resource Development and Co-Chair of a committee to erect a monument on the grounds of the Manitoba Legislative Assembly commemorating First Nations' role in the development of the province of Manitoba.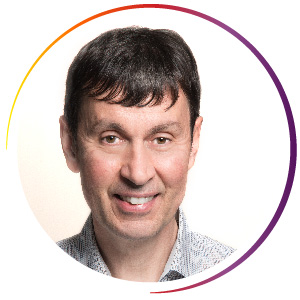 Paul Tsaparis
Toronto, ON
Paul Tsaparis is retired from a distinguished career in operational leadership with Hewlett-Packard, where in his most recent role as Vice-President of Technology Support, Americas. Previous to that role Paul was President and CEO of Hewlett-Packard Canada for 12 years. He is Past Chair of the Information Technology Association of Canada Board of Governors, and a current board member of Teranet Inc., Ontario Health, Metrolinx  and past board member of Humber River Hospital, and Greenwood College School.  Mr. Tsaparis, is the Chair of the Board of Governors of York University, a member of the WPO/YPO and Dean's Advisory Council of the Schulich School of Business at York University, where he was honoured in 2004 with an alumni award and in 2013 as their 'Executive-in-Residence'. He holds an MBA from York University and an undergraduate degree in science and economics from the University of Toronto. Mr. Tsaparis was one of 100 people recognized in the University of Toronto's 175th Anniversary 'Great Minds for a Great Future' Campaign, is a recipient of Canada's Top 40 Under 40 Award and the Queen Elizabeth II Diamond Jubilee Medal.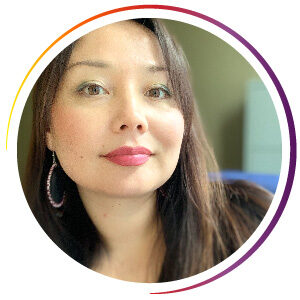 Elizabeth Zarpa
Elizabeth is Inuit from Nunatsiavut, Labrador. She holds a Juris Doctor from the University of Victoria, as well as a bachelor's in political science and international development from Dalhousie University. She is currently a graduate student working on her Master of Laws thesis focusing on Inuit legal orders and its application to modern Inuit treaties, specifically the Labrador Inuit Land Claims Agreement.
At the University of Victoria's Law Clinic, she worked with clients in the areas of human rights and family law. She engaged in revitalizing Indigenous legal orders through stories with the Indigenous Law Research Unit at the University of Victoria and with Coast Salish First Nations at West Coast Environmental Law in Vancouver.
Elizabeth was called to the bar in Newfoundland and Labrador where she represented predominantly Indigenous clients on criminal, family, Indigenous governance and human rights matters.  Recently, she was counsel representing Inuit at the National Inquiry into Missing and Murdered Indigenous Women and Girls.