Research Assistant Program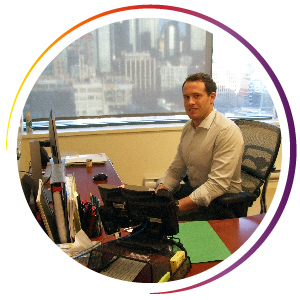 The Research Assistant program provides a supportive learning environment for up-and-coming Indigenous researchers to receive hands-on work experience in quantitative research and data analysis roles.
This program will expose Research Assistants to a wide range of skills transferable to academic and professional settings through a combination of formal module training and workshops, hands-on work experience contributing to Indspire's research agenda, and experience leading self-directed research projects. They will learn how to work effectively in a remote environment, enabling more Indigenous researchers to work in and for their home communities.
We are also looking to recruit mentors who will provide guidance to the Research Assistants: Indigenous professionals in the fields of analytics, economics, statistics, and applied research.
Join us as a…
Research Assistant
You are:
A First Nations, Inuit, or Métis student in your final year of an undergraduate degree or higher—or you've completed a degree in the past two years
Interested in attending graduate school or working in a research-related career
You have:
A drive to learn, especially in a fast-paced, hands-on environment
An introductory exposure to statistics and economics material with strong numeracy skills
A genuine interest in learning more about statistics and econometrics in an applied context
A capacity to read and understand data from a variety of sources and synthesize understanding across multiple data sources
An interest in applying data science in an Indigenous context in Canada to support and promote Indigenous interests
A desire to contribute to the national understanding of Indigenous education and labour market outcomes
About the Role
The position responsibilities of the Research Assistants include:
Producing research results under supervision
Creating content for Indspire's cornerstone reports
Participating in online training and mentorship, as well as in person
Developing materials for communicating results, including reports, blog entries, videos and other resources
Cleaning and evaluating current data holdings
Supporting Indspire in developing research directions
Working in a small team to manage projects and produce research results
Providing feedback on program objectives for reporting
Supporting the Research and Impact Unit in responding to data requests
Mentor
You are:
A First Nations, Inuit, or Métis professional pursuing a career in an analytic field: statistics, analytics, economics, applied research
Willing to work collaboratively with Indspire's Research Nest Team
Interested in being a mentor to the next generation of Indigenous researchers, statisticians, economists, and scientists
If you are interested in joining the Research Assistant Program as a Research Assistant or Mentor, please send us an email at research@indspire.ca.
Current Research Assistants
Questions?
If you have any questions regarding the Research Assistant Program, please email research@indspire.ca or call 1.855.INDSPIRE (463.7747).