Guiding the Journey:
Indigenous Educator Awards
November 24 – 26, 2021.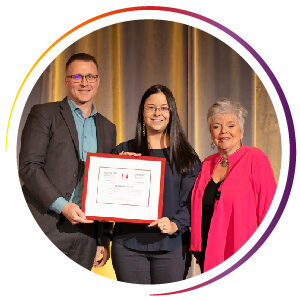 Guiding the Journey recognizes Indigenous educators, one Indigenous organization, and one non-Indigenous educator, who have made valuable contributions to community-based education and honour the principles of Indigenous knowledge.
Award recipients receive a complimentary ticket to the 2021 National Gathering for Indigenous Education, an award from Indspire President and CEO Mike DeGagné and a gift of $1,000 to be used towards their classroom.
The 2021 Guiding the Journey nominations are now closed! Thank you to everyone who submitted. The 2021 Guiding the Journey recipients will be announced in November!
---
2020 Guiding the Journey Recipients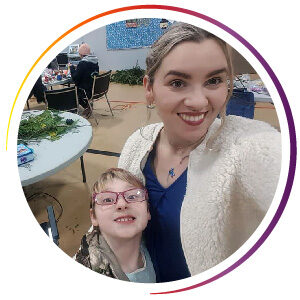 Jo-Ann Lindahl
Community Service
Métis – Blackfoot
Dewdney Elementary School – Mission, British Columbia
An elementary school teacher at Dewdney Elementary School in Mission, BC, Jo-Ann Lindahl is an involved educator in her school district. She engages her students with an art club in which students to explore Indigenous art while also promoting outdoor, environmental and Indigenous activities at her school. In additional to this, Jo-Ann is also involved in the school's talent show and lunch time dance club. Though her involvement in Her Female Empowerment Movement connects at-risk Indigenous students with resources and other community members. In this club, she engages the students on empowerment, self-esteem, planning for the future and giving back to the community. In 2004, Jo-Ann received Vancouver Teacher's Bursary Award and the 2013 Aboriginal Community Engagement Award from Simon Fraser University.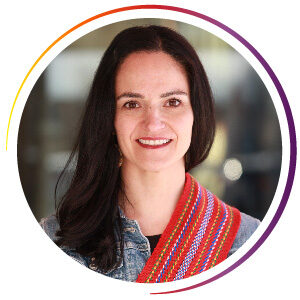 Michelle Ranger
Innovative Practice
Métis – Métis Nation of Alberta
Calgary Board of Education – Calgary, Alberta
Michelle Ranger's homeland is St. Laurent, Manitoba.  She is a member of the Métis Nation of Alberta and is currently the System Principal of School Improvement – Indigenous Education at the Calgary Board of Education (CBE). Michelle has been described as an innovative, relational and compassionate leader who has devoted her career to Indigenous education in urban settings. A career highlight for Michelle was the honour of being the first principal of Niitsitapi Learning Centre, an early-years Indigenous holistic and communal learning centre where Michelle led the development of the new school site and program, which includes an onsite wellness clinic and community learning, supports and services for Indigenous students and families. Over her 20-year career Michelle has supported Indigenous student success and well-being through her roles as teacher and leader through innovative and wise practices.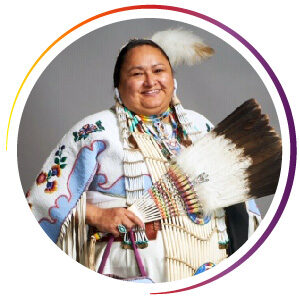 Celeste Tootoosis
Language, Culture and Traditions
First Nation – Poundmaker Indian Reserve, Saskatchewan
Sakewew High School – North Battleford, Saskatchewan
Celeste has been a teacher and cultural coordinator at Sakewew High School since 2003. In her role as cultural coordinator, she promotes Cree culture to 250 First Nations students in the school. She co-wrote the curriculum for the locally developed course, Culture 10, 20, 30. Her students performed a drama all in the Cree language for the community. She also created the Sakewew Substance Awareness and Empowerment Youth (SSAEY) where she works with groups of students who are committed to living an alcohol and drug free life and want to share their unique gifts as leaders to promote wellness and cultural identity through activities such as theatre presentations, workshops, and conferences using the Medicine Wheel model.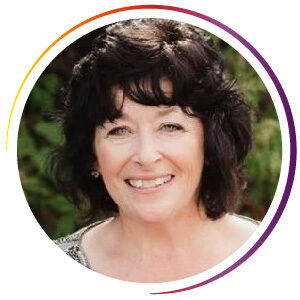 Gail Brant-Terry
Leadership
First Nation – Tyendinaga Mohawk Territory, Ontario
Upper Canada District School Board – Brockville, Ontario
Gail is a system principal and consistently shares her passion for Indigenous education and reconciliation. She has taken on the colossal task of educating educators in the delivery of Indigenous content. To this end, her and her daughter co-authored a paper on the future of Indigenous education that has been extremely well-received. Her major leadership initiative is a program called iLead that engages community elders to share teachings and help students connect to the past. This program has a "teach the teacher" component as well, and it is inspiring educators across the board to add Indigenous content to their lessons.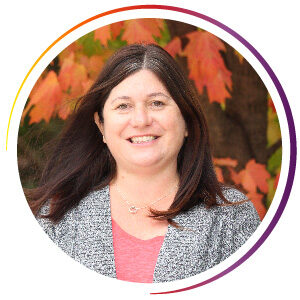 Angie Ortlieb
Partner in Indigenous Education
Toronto, Ontario
Avondale Elementary Public and Alternative Schools – Toronto, Ontario
Angie uses a "decolonizing education" framework to facilitate professional learning workshops for educators. She partnered with ETFO to infuse Indigenous perspectives and resources into a summer academy course. Her drive to bring the TRC's Calls to Action to life led her to create a school-wide TRC committee for administrators, teachers, and students to better understand their role and to highlight Indigenous perspectives. Over the past 5 years Angie has brought resources by Indigenous authors into the school's library collection. Angie continues to advocate for Indigenous rights both in her classroom, school, and in society at large.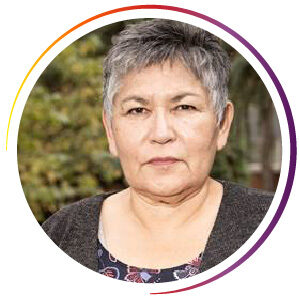 Therese Anderson
Role Model
Sagkeeng First Nation, Manitoba
Frontier School Division – Winnipeg, Manitoba 
Therese Anderson is originally from Rolling River First Nation, with ties in Sagkeeng and Keeseekoowenin First Nation.  She has been incorporating Indigenous pedagogies through her teaching for more than 30 years. For the past three years, she has been the ELA Instructional Coach for nine schools, bringing evidence-based practices into classrooms to increase student engagement and achievements while increasing teacher capacity at the Frontier School Division.  Therese is described as hard working, culturally oriented, passionate about inclusive education, and has a willingness to take on numerous roles while enriching Indigenous youth with the knowledge from their elders. Therese has created curriculum integrating Indigenous knowledge into the education systems and focuses on improving literacy within schools. She is deeply committed to improving students reading levels and working to create an impact in rural community schools within Manitoba.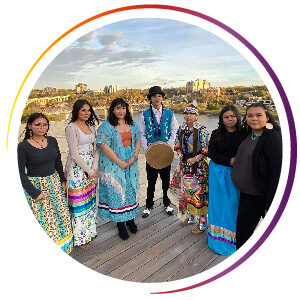 Young Indigenous Women's Utopia
Organization
Young Indigenous Women's Utopia is a girl's group in Treaty Six Territory and The Traditional Homeland of the Metis. (also known as Saskatoon, Saskatchewan) As urban Indigenous teens, we come together from many different nations and communities to combat gender-based and colonial violence. We do this work by engaging in cultural reclamation, ceremony, storytelling and arts-based activism and research.  We are part of a larger transnational project called Networks for Change and More Than Words.
---
Questions?
If you have any questions regarding Guiding the Journey: Indigenous Educator Awards, please contact us at educatorawards@indspire.ca or visit our FAQ page.