Guiding the Journey:
Indigenous Educator Awards
November 26 – 27, 2020.
Guiding the Journey recognizes Indigenous educators, one Indigenous organization, and one non-Indigenous educator, who have made valuable contributions to community-based education and honour the principles of Indigenous knowledge.
Award recipients receive a framed award from Indspire President and CEO Roberta Jamieson, a gift of $1,000 to be used towards classroom needs and an expense paid trip to the awards ceremony.
2020 Nominations
Nominations for the 2020 Guiding the Journey Educator Awards are now closed. Thank you to everyone who submitted a nomination!
---
Questions?
If you have any questions regarding Guiding the Journey: Indigenous Educator Awards, please contact us at educatorawards@indspire.ca or visit our FAQ page.
---
2019 Guiding the Journey Recipients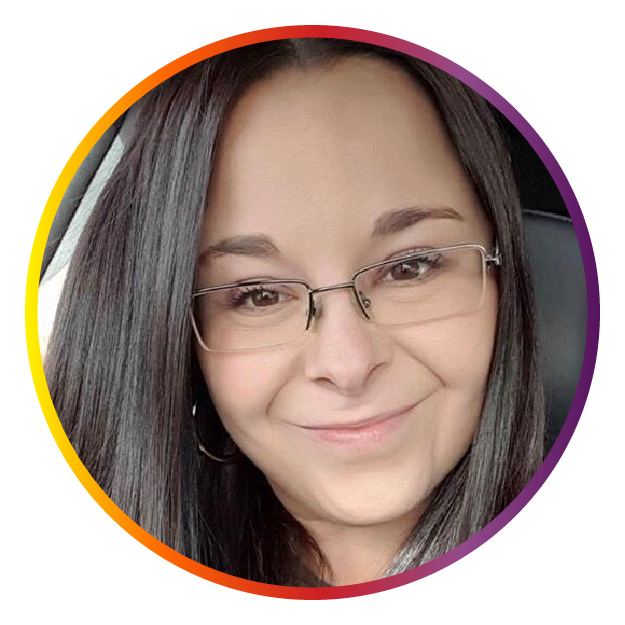 Jacqueline Connell
Community Service
Métis Nation of Manitoba
Jacqueline Connell serves as Assistant Superintendent in Frontier School Division. She has often been described as an ethical, principled and compassionate leader who serves her communities with integrity, cultural sensitivity and political acumen. Jacqueline has held numerous administrative positions in schools across Winnipeg. She worked closely with students, staff and community to build a sweat lodge in the courtyard of her high school. This lodge was the first built on public school property in Winnipeg and continues to provide youth with an opportunity to access ceremony and culture. She was a stakeholder in the creation of the Morningstar Program, which provides wraparound services for youth across sectors. Under her leadership as principal at Children of the Earth High School, a recent graduating class earned the highest number of scholarships in the school's history. Her cultural perspective and training, coupled with her passion and commitment to youth have resulted in her being sought after for divisional and community leadership.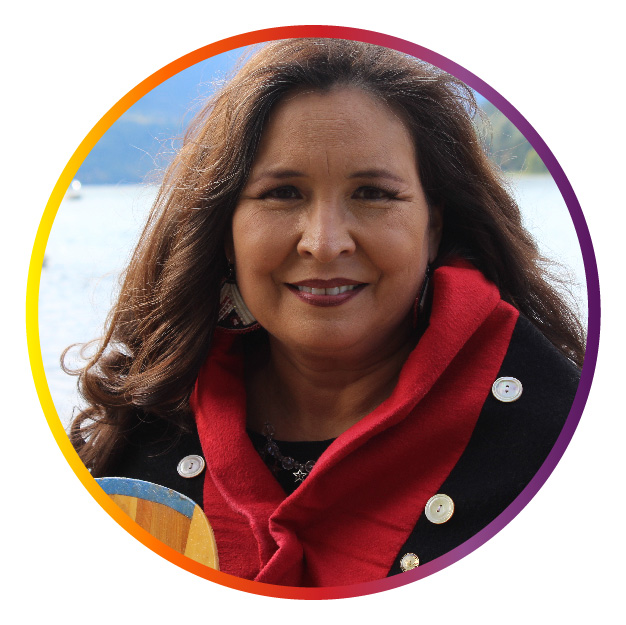 Kilaksten – Peggy Janicki
Innovative Practice
Nak'azdli Whut'en – Dakelhne (Carrier First Nation)
Peggy brings Indigenous Knowledges & Pedagogies to many classrooms.  She is able to teach math, history, social studies, psychology, emotional literacy and social justice with Salish Weaving.
Her innovation was highlighted when she aligned her research/weaving skills to create the SOGI 123 Salish Blanket project.  A rainbow swóqw'elh was designed by her, woven by her, students and staff, then gifted to Stó:lō twin-spirited Educator Saylesh Wesley in a Stó:lō Honouring Ceremony.  Ms. Wesley was honoured for her contributions to education and community.
Support of fellow educators is a pattern for Peggy.  She is a BCTF Facilitator, curriculum writer, member-at-large for Aboriginal Education PSA (Provincial Specialist Association) and Aboriginal Contact for the MTU (Misision Teachers Union). She has supported numerous Teachers, co-workers, and students in many settings across BC and Canada.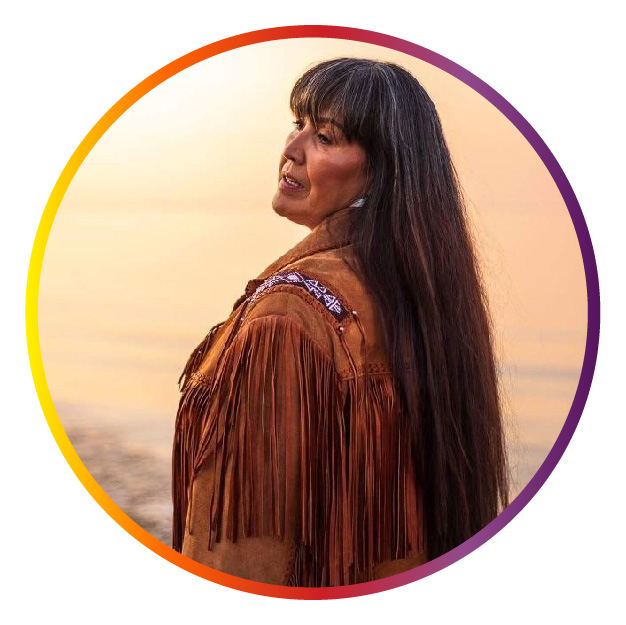 Shirley LaMalice
Language, Culture & Traditions
South Slavey, NWT
After a career working as the Katlodeeche First Nation CEO, Dehcho and a Health and Social Services Community and Wellness Worker, Shirley LaMalice turned her focus to the youth of her community by becoming an Indigenous Language Instructor at Princess Alexandra School in Hay River, NWT. In Shirley's classes, language learning is infused with games, active movement and pantomime. Enrolment in her classes is high, and through her instruction, students have become new champions for their language. To increase traditional activities and education, Shirley created a Culture Camp on the school grounds where students from the surrounding schools have access to language and culture-based learning. She is also a mentor to future Indigenous language teachers in efforts to preserve language and culture.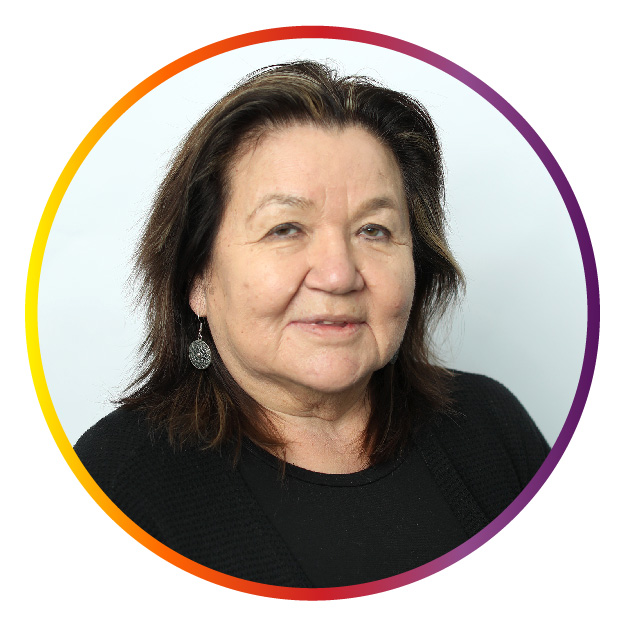 Nora Murdock
Leadership
Fisher River Cree Nation #264, MB
Having obtained her Ph.D. in Educational Administration in 2016, Dr. Nora Murdock has worked on First Nations on-reserve education for over thirty years. Dr. Murdock was involved in the development and implementation of the Manitoba First nations School System (MFNSS), in which First Nations communities exercise their treaty right to education by working as a collective. Currently, she is the Director of Instructional Services in the MFNSS. Dr. Murdock exudes passion for First Nations on-reserve education, and in 2014, she was awarded the Knowledge Keeper Award for Outstanding Contribution to Indigenous Education.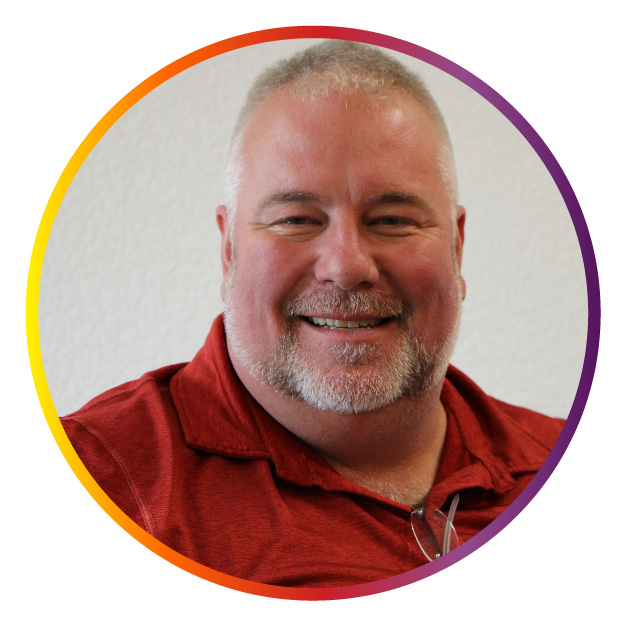 Ken Liddicoat
Partner in Indigenous Education
Ken Liddicoat, a teacher at Dennis Franklin Cromarty High School in Thunder Bay, is a certified automotive mechanic with additional qualifications in construction and manufacturing technologies in the classroom. Ken and his dedicated team of professionals have developed a "school within a school" with the formation of the First Nations Trade School within Dennis Franklin Cromarty Highschool. To bring the trade school to reality, Ken forged partnerships to renovate old classrooms; creating a mini trades school with the existing building. Besides creating partnerships, Ken and his team wrote grants, fundraised, planned the renovations, and sourced equipment; going above and beyond expectations. The result will benefit students form the 24 communities, that Dennis Franklin Cromarty serves. Students are able to bring essential skills back to their communities, impacting future generations to come.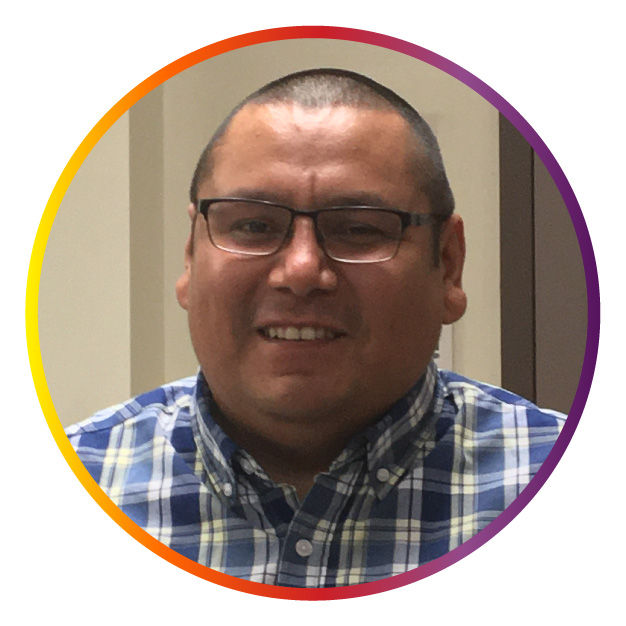 Jason Jones
Role Model
Nigigoonsiminikaaning First Nation
Jason Jones is Ojibwe from Nigigoonsiminikaaning First Nation and has been teaching himself Ojibwe since the age of 19. Along with his grandma Nancy, he has helped translate numerous books for https://sayitfirst.ca/. Jason has been teaching Ojibwe for Rainy River District School Board since 2005, first as elementary Ojibwe teacher and later as Ojibwe language curriculum coordinator. He also works with Taking It Global as a School Lead for Fort Frances High School where he helped create the "Our First Family" program along with Jennifer Corriero and Nyle Johnston. This series touches on animals that Anishinaabe use, how to learn from them as well as some of their medicinal uses, all in Ojibwe. Being respectful of Spirit Keepers is a teaching that was passed from his grandmothers that he now carries. In his free time, Jason also coaches grade eight volleyball as well as running Ojibwe Language Tables in communities.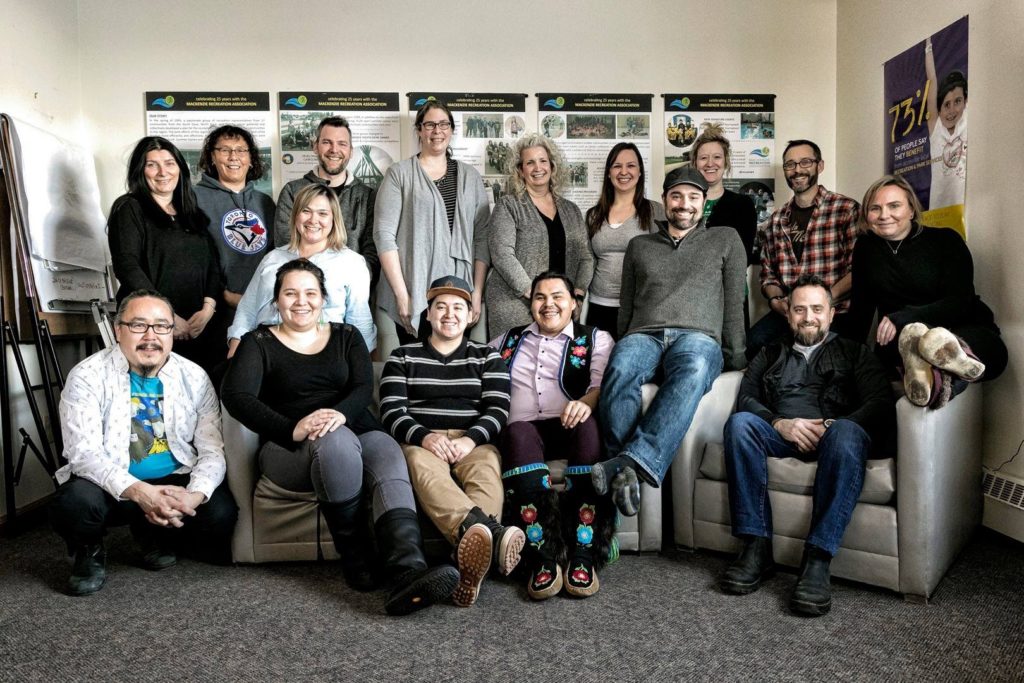 Northern Youth Abroad
Organization Award
Nunavut & Northwest Territories
Northern Youth Abroad (NYA) has made substantial and lasting contributions to Indigenous Education through the delivery of tailored educational programming provided to high school aged youth living in Nunavut and the Northwest Territories for the past 19 years. Since 1998, 550 Inuit, First Nation, and Métis Participants have completed one of NYA's ten-month experiential education programs. Northern Youth Abroad receives 200 applications each year for fewer than 40 spots available. More than 80% of Participants graduate high school (or are still currently enrolled). They have served youth from all 24 communities across Nunavut, and from 29 of the NWT's 33 communities.