National Gathering
for Indigenous Education
Canada's Leading Voices on Indigenous Education Streamed Directly to your Home
November 25 – 27, 2020.
Join us for the National Gathering for Indigenous Education @ Home. The National Gathering is a place where educators and partners can share their voices and work together to improve the educational outcomes of K-12 Indigenous students. Our annual conference attracts hundreds of educators and partners each year.
In order to prevent the spread of COVID-19 and in the interest of public health and safety, this year's National Gathering will take place virtually, featuring eight workshops over two days, a keynote address by award winning journalist and author of the best-selling book "All Our Relations", Tanya Talaga, and an opportunity to network and share best practices with Indigenous educators across the country.
There will also be a student panel discussion with three Indigenous students who will discuss their experiences in post secondary educational settings. The panel discussion will be moderated by Elizabeth Zarpa, Indspire Award Laureate (Youth Recipient – 2013) and Indspire Board Member, and will be taking place on Wednesday, November 25, 2020 at 7:00 p.m. EST. The panel discussion is open to the public.
Register today and receive a free copy of Tanya Talaga's book "All Our Relations" (limited to first 300 people who register).
Prices: Individuals $149 | Students $79 | Groups of 10 or more $100/person
This year's theme – Indigenous Knowledge: Our Path Forward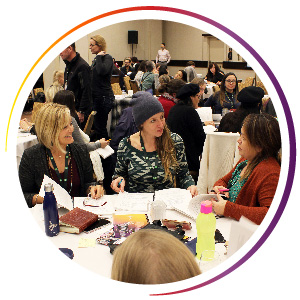 Network, Share Successful Practices, and Engage
The 2020 National Gathering for Indigenous Education offers two half days of virtual workshop presentations by educators from across Canada.
Take advantage of this opportunity to refresh and renew your passion for teaching by meeting other educators and learning about best practices in Indigenous education.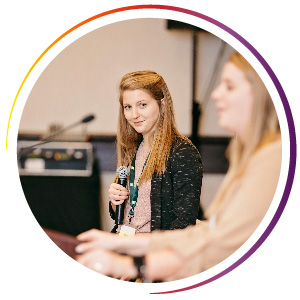 The Program
From our professional presentations, keynote speaker and popular student panel discussion, you'll learn from education experts and discover new research at the 2020 National Gathering.
NG 2020 is your opportunity to:
Learn strategies for engaging students
Share best practices in the classroom
Examine emerging trends affecting Indigenous students today
and more!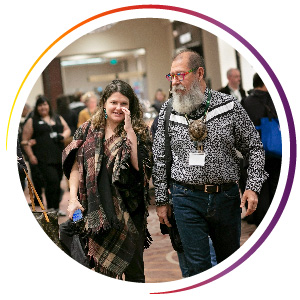 Who Should Attend?
The National Gathering attracts people from many areas, including:
On-reserve Educators
Principals and Vice-Principals
Elementary and High School Teachers
School Administrators
Students
Education Directors
Guidance Counselors
Teaching and Educational Assistants
Superintendents
Curriculum and Policy writers
Mentors and Mentees
Cultural Advisors
and more!
---
Panel Discussion: Indigenous Students' Experiences in Post Secondary Settings
Wednesday, November 25, 2020 at 7:00 p.m. EDT. Sponsored by CN
Released in 2015, the Truth and Reconciliation (TRC) report recommended 94 Calls to Action, nineteen which have direct implications for post-secondary settings. Moderated by Indspire Laureate (Youth Recipient 2013) and Indspire Board Member Elizabeth Zarpa, this popular annual panel discussion brings together three Building Brighter Futures: Bursaries, Scholarships and Awards recipients to discuss what they are experiencing at post secondary institutions.
Booking for this online event coming soon. Event is only open to National Gathering registrants and partner organizations.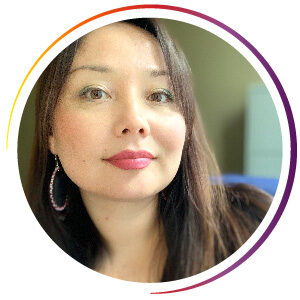 Elizabeth Zarpa – Moderator
Elizabeth is Inuit from Nunatsiavut, Labrador and holds a Juris Doctor from the University of Victoria, as well as a bachelor's in political science and international development from Dalhousie University. She is currently a graduate student working on her Master of Laws thesis focusing on Inuit legal orders and its application to modern Inuit treaties, specifically the Labrador Inuit Land Claims Agreement.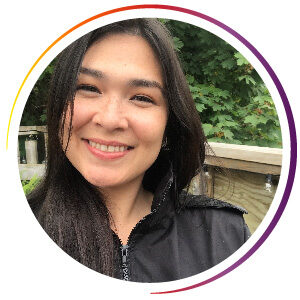 Karen Aglukark – Panelist
Karen is in her final year at the University of Ottawa's Bachelor of Arts in psychology program. In 2013, she graduated from Carleton University with a combined honours degree in Humanities and Political Science. An Inuk from Arviat, Nunavut, Karen plans to pursue a career in clinical psychology and return home to contribute to improved mental health services.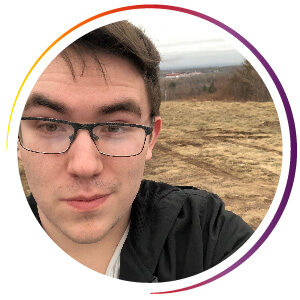 Ryan Hogan – Panelist
Ryan Hogan is from the community of Eel Ground First Nation (Natoaganeg) near Miramichi, New Brunswick. He has successfully completed his bachelor's degree at Mount Allison University and has a master's degree from the l'Université de Moncton. Currently, Ryan is a physics Ph.D. student entering his third year at the University of Ottawa, specifically researching nonlinear optical responses of materials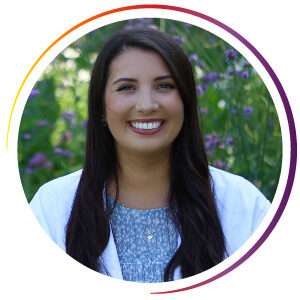 Gillian McIvor – Panelist
Gillian McIvor is a Métis student born in Winnipeg, Manitoba with family roots in Carman, Manitoba on Treaty 1 Territory. Gillian is currently a first-year medical student at the Max Rady College of Medicine at the University of Manitoba. Gillian is passionate about Indigenous healthcare as well as public health and one day hopes to be a family physician serving the inner-city community of Winnipeg.
---
Guiding the Journey: Educator Awards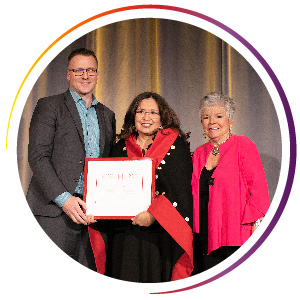 Indigenous educators guide a students' journey through leadership, innovative practice, and dedication to community. Guiding the Journey recognizes Indigenous educators who have made valuable contributions to community-based education and honour the principles of Indigenous knowledge. Award recipients receive a framed award and a $1,000 prize.
---
2020 Agenda
Wednesday November 25
7:00 p.m.
Post Secondary Student Experience Panel Discussion.
Sponsored by CN
Students Karen Aglukark, Ryan Hogan and Gillian McIvor will discuss their experiences as Indigenous students in post secondary educational settings.
Moderated by Elizabeth Zarpa, Indspire Board Director
Thursday November 26
TD Bank Day
1:00 p.m. – 4:15 p.m.
Welcome/Elder Blessing
Guiding the Journey Recipient Presentation – Community Service
WORKSHOP 1 – Connections to Land, Water and Identity Through Indigenous Knowledge
Speaker Q&A: Tammy Stoneman, Sharon Shadow and Flora Asp
Stretch/Coffee/Bathroom Break
Guiding the Journey Recipient Presentation: Role Model
WORKSHOP 2 – A Culture-Based Model For Curriculum Development
Speaker Q&A: Suzanne Methot
Stretch Break with Yoga Instructor Armanda McArthur
Musical Performance by the Grand River Singers Society
Guiding the Journey Recipient Presentation: Culture, Language, Traditions
WORKSHOP 3 – Electric Brain Land aka Computer Country: Workshop on Indigenous Computing
Speaker Q&A: Jon Corbett
Coffee/Bathroom Break
Guiding the Journey Recipient Presentation: Leadership
WORKSHOP 4 – Community Arts as a Source of Resistance with Young Women's Indigenous Utopia
Speaker Q&A: Jennifer Altenberg, Kari Wuttunee
Closing Remarks
Networking
Friday November 27
12:05 p.m. – 4:15 p.m.
Welcome/Elder Blessing
Keynote Address – Tanya Talaga
Sponsored by Shell
Keynote Q&A
Tradeshow and Networking Time
Guiding the Journey Recipient Presentation: Innovative Practice
WORKSHOP 5 – Relationships are the Curriculum
Speaker Q&A: Niigaan Sinclair
Coffee/Bathroom Break
Guiding the Journey Recipient Presentation: Partner in Indigenous Education
WORKSHOP 6 – Shifting Paradigms: Creating Space to Walk in Two Worlds
Speaker Q&A: Lydia Sunchild and Laryssa Gorecki
Musical Performance by Riit
Guiding the Journey Recipient Presentation: Organization
WORKSHOP 7 – Project-Based Learning and Community Engagement in Environmental Science with Water First
Speaker Q&A: Adrianna Bilinski and Dillon Koopmans
Coffee/Bathroom Break
WORKSHOP 8 – ONE SONG AT A TIME: Exploring Reconciliation in an Elementary School
Speaker Q&A: Dr. Maria Del Carmen Rodriquez de France
Closing Blessing
Closing Remarks
For full agenda and list of workshops, please visit our Agenda and Workshops page.
---
Testimonials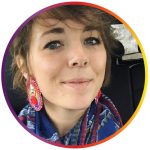 "I thought that the timing of everything worked really well. I loved the workshops offered, there was a huge variety. It was really helpful that it showed which ones were dedicated towards leadership. I enjoyed watching the teachers and organizations receive their awards, as well as the panel with past recipients. My favourite part though, was how inclusive it is to everyone!"
– Brigitte Benning, Indigenous Educator, Peace Wapiti School District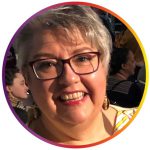 "While many may offer workshops to assist teachers in realizing the TRC Calls to Action, The National Gathering ensures that the voice of Indigenous people stays at the fore. Even more importantly, this conference fed my soul at the same time as it increased my knowledge and provoked reflection. I recommend this conference wherever I travel."
– Diane Dewing, President, Ontario Teachers' Federation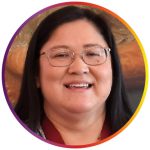 "The presenters were interesting and I found all of my sessions quite informative. I will incorporate some educational strategies in my classroom right away and my curricular planning in the upcoming month will be much more informed. I met other people who shared some of my interests so I'm sure I'll develop these new connections in the near future."
– Maxine Hildebrandt, Teacher, Mother Earth's Children's Charter School
---
Contact Us
Sponsorship
For information related to sponsorship or the tradeshow, please contact Julia O'Hara, Director, Corporate Partnerships, at johara@indspire.ca  or (416) 987.0262
---
Thank you to our supporters
Lead Partner

Presenting Corporate Sponsor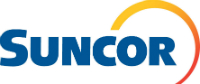 Major Sponsor

Major Sponsor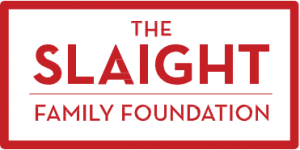 Supporting Sponsor

Keynote Speaker Sponsor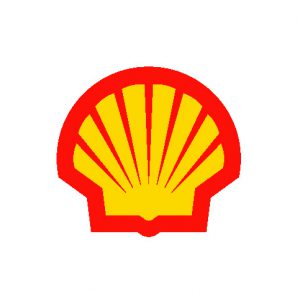 Student Panel Sponsor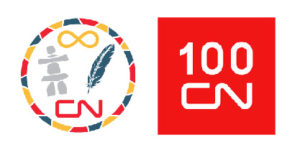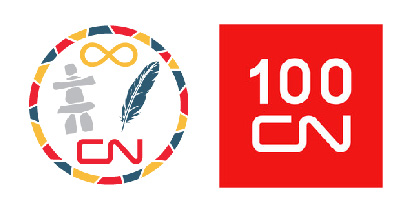 Inspiration Sponsor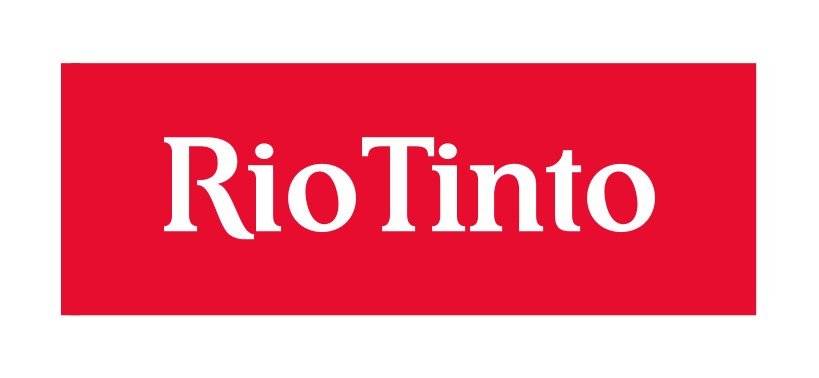 Workshop Series Sponsor


Tradeshow Partners
Esri Canada
FAST
Gord Downie & Chanie Wenjack Fund
Indigenous Institutes Consortium
International Experience Canada
Jump Math
Let's Talk Science
Mining Matters
National Centre for Collaboration in Indigenous Education (NCCIE)
Nelson Education
Operation Lifesaver
Portage & Main Press
Royal Ontario Museum
TakingIt Global
Trent University
University of British Columbia