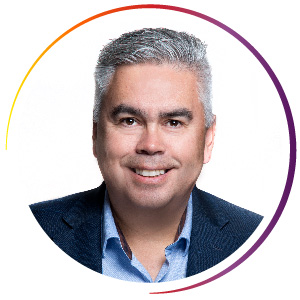 Cliff Fregin
Chief Operating Officer
Cliff Fregin was born and raised in Prince Rupert, British Columbia, and is Haida from Old Massett, Haida Gwaii.  With 30+ years management experience, Cliff has been extensively involved in Indigenous economic & business development throughout Canada. A strategic thinker and strong financial manager he is known nationally for his expertise in leadership development, stakeholder relations, partnership development and development of programs and services.
Through 1995-2002, Cliff had been employed as the Executive Director of the Gwaii Trust – a partnership between the Haida Nation and the settlers on Haida Gwaii.  Gwaii Trust manages a perpetual trust fund initially capitalized at $38 million in 1994; market value in early 2003 was $62 million.
In December 2002, Cliff was hired by National Aboriginal Capital Corporation Association (NACCA) as the Chief Operating Officer, responsible for finance and programs in Ottawa, ON.  NACCA is an association of Aboriginal Financial Institutions (AFIs); these 55 AFIs provide high risk small business development financing and services to aboriginal entrepreneurs throughout Canada.
Since October 2006, Cliff Fregin has led the New Relationship Trust (NRT) as Chief Executive Officer.  NRT is a trust fund charged with building capacity for British Columbia First Nations by supporting First Nation governance, economic development, education, language revitalization, and youth & Elders initiatives.
In 2011 under Cliff's leadership the New Relationship Trust Foundation, a registered charity, was created which is responsible for the distribution of scholarships and bursaries to First Nations students in British Columbia.
Cliff has experience establishing youth mentorship programs with corporations nationally and internationally particularly in the business sector. His experience leading and developing education and training initiatives include:
Developed an annual national Youth Entrepreneur Symposium (YES), which is in its 13th year with 160 – 200 delegates annually from across Canada;
Experience with overseeing curriculum and training around governance and economic development.
---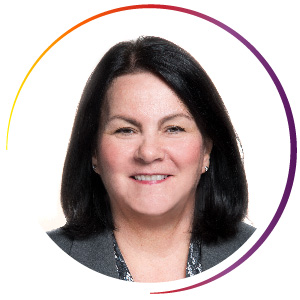 Cindy Ball
Vice President, Development
Prior to joining Indspire, Cindy was Director of Development at the McMichael Canadian Art Collection, as well as Vice President of its Foundation. Previously she served as Director of Development at the Ontario Science Centre and was the Director of Development & Alumni Relations at OCAD University during the Ideas Need Space campaign that expanded the University's campus, including the iconic Sharp Centre for Design. She serves on the board of Art Starts and the Association of Fundraising Professionals – Greater Toronto Chapter, and is a member of AFP Canada's Government Relations Committee. Cindy has achieved the designation of Certified Fundraising Executive (CFRE) and is a member of AFP and CAGP.
---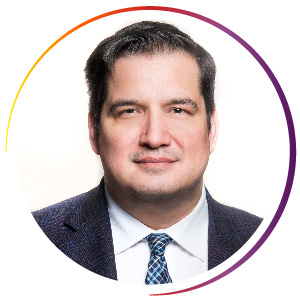 Yancy Craig
Vice President, Indigenous and Government Relations
Yancy has 20 years of public administration and policy experience in the government and not-for-profit sectors. Prior to joining Indspire, he was a Senior Advisor at the Assembly of First Nations, having previously been Director of Strategic Development at the National Association of Friendship Centres. Prior to 2014, Yancy worked in a variety of policy and program administration roles in various federal government departments, having started his career at the Aboriginal Healing Foundation. 
With family ties to Six Nations of the Grand River territory, Yancy spent his early life in Hamilton before moving with family to Ottawa, where he continues to reside. Yancy has a degree in Sociology and History from Trent University.
Yancy has served as a board member at Apathy is Boring, and Synapcity, and is passionate about innovation, public policy and Indigenous human rights.
---
Thomas Darnay
Chief Financial Officer
Thomas Darnay is a member of the Garden River First Nation and the Chief Financial Officer for Indspire. He was previously employed as the Director of Finance for the Six Nations of the Grand River, Finance Manager for the Mississaugas of the New Credit First Nation, and Finance Officer for the Ontario Aboriginal Housing Support Service Corporation. Mr. Darnay is also the Treasurer of Oonuhseh Niagara Homes and Aknohsot Native Homes Inc., non-profit organizations that provide affordable, income-sensitive housing for Indigenous people, as well as the Independent Trustee and Treasurer for the Six Nations of the Grand River Community Development Trust Fund. Mr. Darnay is a graduate of Brock University with an Honours Bachelor of Business Administration. He also is a Chartered Professional Accountant (CPA)/Chartered Accountant (CA) and Certified Aboriginal Financial Manager (CAFM).
---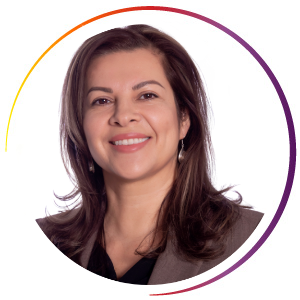 Rebecca Chartrand
Vice President, Programs and Student Success
Rebecca Chartrand is a member of Pine Creek First Nation and the Vice President, Programs and Student Success at Indspire. Rebecca is Anishinaabe, Inninew and Métis with ancestral roots that run deep within the geography of the land where the Red and the Assiniboine Rivers meet. She is an exceptional purpose-driven leader,  thoughtful and thorough, with a strong sense of pride and identity. She has a proven track record of leadership, public service, strategic planning, implementation, bridge-building and results. In her previous role as Division Principal of Seven Oaks School Division in Winnipeg, MB, Rebecca developed Indigenous education policy and strategy which, through careful implementation, has made Seven Oaks a leader of Indigenous education in Manitoba. She was also the driver behind the launch of a Kindergarten to Grade 3 Ojibwe bilingual school in 2017. Prior to that, Rebecca worked for a number of post-secondary institutes and K-12 School systems, both on and off-reserve, advancing Indigenous achievement.