The National Gathering for Indigenous Education brings together more than 500 educators interested in improving the educational outcomes of K-12 Indigenous Students.
2019 Theme: Transforming and Healing through Education
Network, Share Successful Practices, and Engage
The 2019 National Gathering for Indigenous Education offers one and a half days of workshops and presentations by educators from across Canada.
Take advantage of this opportunity to refresh and renew your passion for teaching by meeting other educators and learning about best practices in Indigenous education.
The Program
From our optional pre-gathering workshop to our professional presentations and our keynote lunch, you'll learn from education experts and discover new research at NG2019.
NG 2019 is your opportunity to:
Learn strategies for engaging students
Share best practices in the classroom
Examine emerging trends affecting Indigenous students today
and more!
Who Should Attend?
The National Gathering attracts people from many areas, including:
On-reserve Educators
Principals and Vice-Principals
Elementary and High School Teachers
School Administrators
Students
Education Directors
Guidance Counselors
Teaching and Educational Assistants
Superintendents
Curriculum and Policy writers
Mentors and Mentees
Cultural Advisors
and more!
---
2018 Agenda
(2019 coming soon)
Wednesday, November 20

7:30 am
Registration Opens
9:00 am
Pre-Gathering* Workshop Begins
10:15 –
10:30 am
AM Break
12:15 –
1:00 pm
Buffet Lunch
2:45 –
3:00 pm
PM Break
4:00 pm
Pre-Gathering Workshop Ends
6:30 –
8:00 pm
Welcome Reception
Thursday, November 21

7:00 am –
5:00 pm
Registration, Sheraton Centre Hotel
8:00 –
8:45 am
Continental Breakfast
8:45 – 
9:30 am
Opening Ceremony – Main Hall
9:30 –
10:00 am
Panel Discussion: Moderated by Roberta Jamieson
10:00 am – 
12:30 pm
Breakout Workshops
12:30 – 
2:30 pm
Plated lunch, Guiding the Journey Educator Awards Ceremony
2:30 – 
5:00 pm
Breakout Workshops
Friday, November 22

7:00 am –
2:00 pm
Registration
7:30 –
8:30 am
Continental Breakfast
8:30 –
8:50 am
Opening Remarks, NC Plaque Presentation
9:00 am –
12:40 pm
Breakout Workshops
12:40 –
1:45 pm
Lunch
1:45 –
2:00 pm
Closing Remarks
2:00 pm
Event Ends
*The Pre-Gathering is an optional additional day that participants can choose to purchase tickets for. Learning in the pre-gathering workshop fosters more in-depth learning focused on __________. Tradeshow hours are 7:30 am – 4:30 pm on November 21, 7:30 am – 2:00 pm on November 22.
---
Pre-Gathering Workshop
Truth and Reconciliation: An Educator's Guide
Presented by Dr. Niigaan Sinclair
Associate Professor / Acting Head, Department of Native Studies, The University of Manitoba, MB
The 94 recommendations from the Truth and Reconciliation Commission report (TRC) call to action Canadians from teachers to every sector and industry. In order to achieve true reconciliation, it is of fundamental importance that both private and public sectors receive information and interpretation of the TRC, as it relates to them.
This one-day workshop utilizes the final report of the TRC and its final 94 recommendations as the framework. The workshop and accompanying educator's guide provides educators with competency on how to incorporate the final report of the TRC into classrooms, schools, and other educational settings. Participants will receive training on two key themes: Legacy and Reconciliation. The workshop will be participatory and experiential, while also assisting with education planning. The accompanying educator's guide contains 22 education plans, which address each of the TRC's educational recommendations, to use as a reference.
---
Testimonials
"I thought that the timing of everything worked really well. I loved the workshops offered, there was a huge variety. It was really helpful that it showed which ones were dedicated towards leadership. I enjoyed watching the teachers and organizations receive their awards, as well as the panel with past recipients. My favourite part though, was how inclusive it is to everyone!"
– Brigitte Benning, Indigenous Educator, Peace Wapiti School District
"While many may offer workshops to assist teachers in realizing the TRC Calls to Action, The National Gathering ensures that the voice of Indigenous people stays at the fore. Even more importantly, this conference fed my soul at the same time as it increased my knowledge and provoked reflection. I recommend this conference wherever I travel."
– Diane Dewing, President, Ontario Teachers' Federation
"The presenters were interesting and I found all of my sessions quite informative. I will incorporate some educational strategies in my classroom right away and my curricular planning in the upcoming month will be much more informed. I met other people who shared some of my interests so I'm sure I'll develop these new connections in the near future."
– Maxine Hildebrandt, Teacher, Mother Earth's Children's Charter School
---
Need Approval to Attend?
Attending the National Gathering is a great investment in not only your success, but the future success your students and organization. To help make it as easy as possible for you to attend, we've created a template you can use to persuade your leaders that attending will be an excellent professional development opportunity. Click the button below to download the sample letter.
Volunteer at the National Gathering
Indspire welcomes and values the support of volunteers! Without them, we wouldn't be able to host events like the National Gathering. Together, we can ensure our events run smoothly!
To volunteer, contact Tammi Taylor at tammi@fortheloveoffood.ca
---
Thank you to our generous supporters!
Lead Partner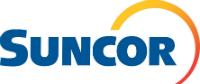 Presenting Corporate Sponsor
Major Sponsors