Rivers to Success Resources
CAMH Tip Sheets
Building your medicine bundle: Understanding your mental health journey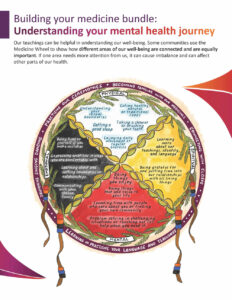 Journeying along the river: Reaching out for support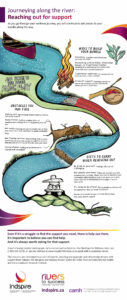 Videos
Preparing for your Journey: Navigating Stigma and Creating a Supportive Community
There is still a lot of stigma that exists around mental health and substance use challenges. This video is meant to help Indigenous youth understand stigma they may face on their own wellness journey, including how to recognize those who can provide more help. Knowledgeable experts, including young people and a Knowledge Keeper, developed this resource with support from Indspire; the Margaret and Wallace McCain Centre for Child, Youth & Family Mental Health; and the Sunnybrook Research Institute.
Want to learn more about Rivers to Success?
The Rivers to Success (R2S) program, with its unique three streams and customized cultural resources, will provide a strong support system to ensure the sustained success of Indigenous students as they graduate and go on to become the leaders of tomorrow. Learn more about the program and check it out here!