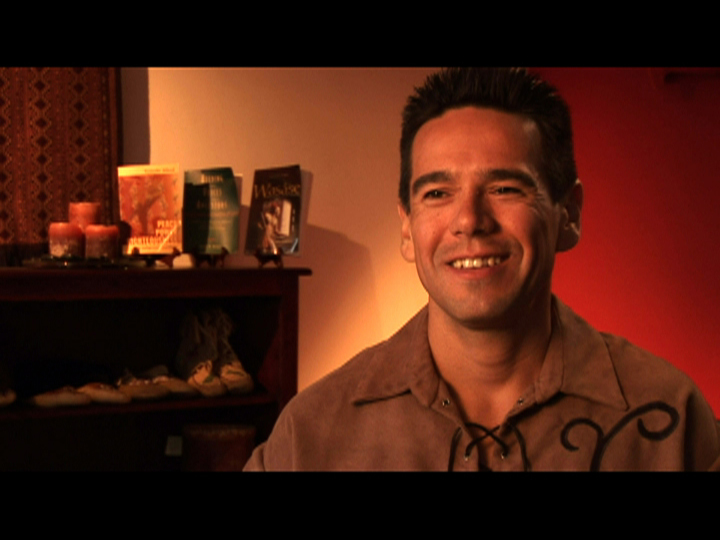 Taiaiake (Gerald) Alfred
Education (2006)
In the academic world few stand taller than Taiaiake Alfred. While this esteemed scholar and writer has been renowned in his field for years, his first steps into adulthood gave little indication of his current career. Interested in seeing the world, Mr. Alfred joined the United States Marines as an 18-year-old and, serving as an infantryman, began tours of duty to Asia and Central America. While in the Far East, Mr. Alfred developed a lifelong love of the East and its culture and spirituality.
Higher education eventually beckoned and upon his return, he enrolled at Concordia University in Montreal and began his journey into a wider world that would inspire him – and generations of other people – for years to come. After leaving Montreal, Mr. Alfred continued his studies at the Department of Government at the prestigious Cornell University in New York where he completed his Master of Arts and his Doctorate. The academic world was his domain. A prolific author of hundreds of articles and three books on Indigenous governance – including the groundbreaking Peace, Power, Righteousness: An Indigenous Manifesto (1999) – Mr. Alfred is the founding director of the Indigenous Governance Program at the University of Victoria, the world's first graduate program to offer a Masters of Arts and a Ph.D. in Indigenous Governance.
Through his writing, lectures, community work and teaching Mr. Alfred continues to work for a brighter future for Indigenous peoples in Canada. He challenges and inspires his students to deconstruct their own post-colonial mentalities and works towards creating new solutions that better the relationship between Indigenous and non-Indigenous peoples. Along with his academic career, he has put his ideas into practice and remains active in Indigenous communities as an advisor and strategist to many First Nation governments and community organizations.