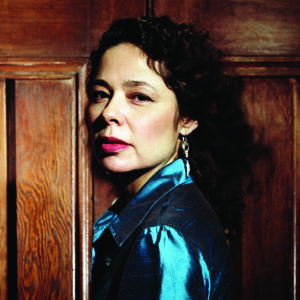 Sandra Laronde
Arts (2023)
Temagami First Nation, ON
For over 30 years, award-winning arts innovator and leader Sandra Laronde has been changing the cultural landscape across Turtle Island – and around the world. She is the founder of game-changing arts organizations, including Red Sky Performance, a leading company of contemporary Indigenous performance that has won numerous awards and created an enduring worldwide legacy. She also founded Native Women in the Arts (NWIA), the Temagami Artistic Collective, an Associate Artist program for next-generation Indigenous leaders, as well as the Director of Indigenous Arts at the Banff Centre for nine consecutive years.
Sandra has created numerous successful productions which have toured to over 3,000 communities in 21 countries. She served as a mentor for the Advancing Indigenous Performance Program, an initiative to deepen support for US-based Indigenous artists.
She has collaborated with numerous arts and cultural organizations, highlighting Red Sky's innovative performance at notable forums such as the Venice Biennale, Cultural Olympiads in Beijing and Vancouver, Kennedy Center, Canadian Stage and with the Toronto, Regina, and Winnipeg Symphony Orchestras, among others. Sandra has also played a crucial role as a cultural ambassador, participating in trade and diplomatic missions all over the world, including Europe, Asia, and South Africa. Sandra's mission is to empower Indigenous peoples through arts, culture, leadership, and diplomacy – and to widely share the power and beauty of Indigenous culture.