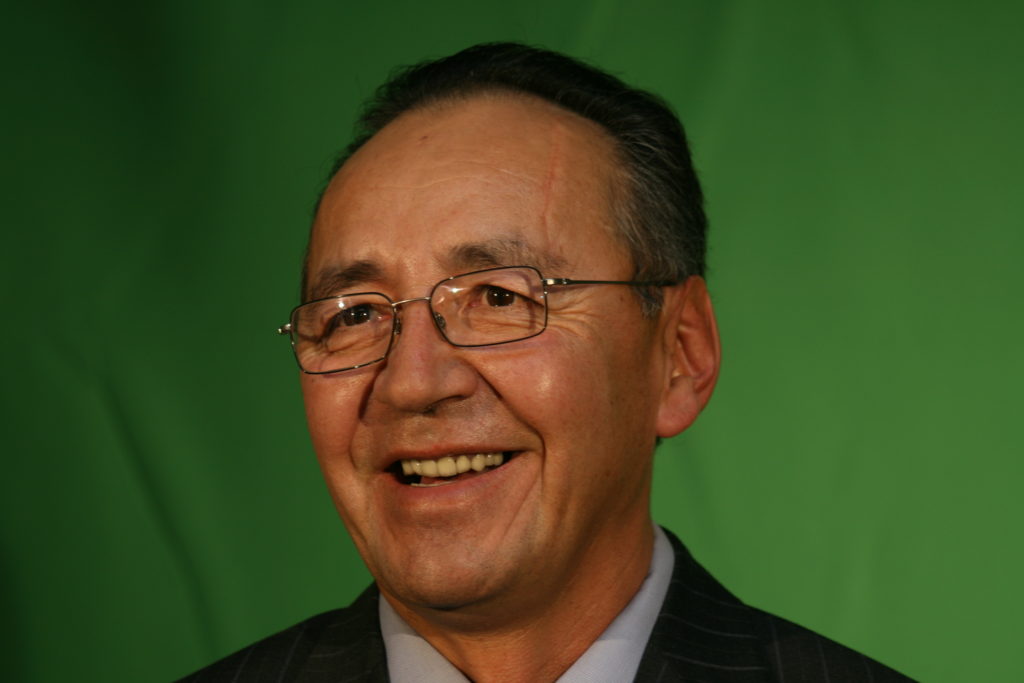 Jim Boucher
Business and Commerce (2008)
Under the leadership of Jim Boucher his community Fort McKaycontinues to grow and prosper all the while remaining sincere and honouring the traditions of the First Nations people.
He stands firmly in achieving his goal of ensuring his community members of the Fort McKay First Nation share in the economic development of the Athabaska Oil Sands, second largest oil reserve only to Saudi Arabia. It was his ability to recognize opportunity and seize it, that makes him successful. But it is also his ability to confront issues that makes him a leader.
In the early 1980s, while his community unemployment and poverty rates rose, there was government and a corporate industry that was unwilling to grant them a share of benefits from their natural resources. Frustrated, he organized a blockade and ended industry access to traditional lands. From these confrontational times arose land agreements and treaty entitlements which ushered in a new flourishing era for Fort McKay.
He founded the Fort McKay-Industry Relations Corporation to build relationships, facilitate consultation processes, and to advocate on behalf of his people. At the same time, he remains committed to sustaining the identity and traditions of his people and serving the interests of all First Nations people throughout the Wood Buffalo Region. A strong sense of pride emerged in the region one that demanded respect and redemption that is long past due.