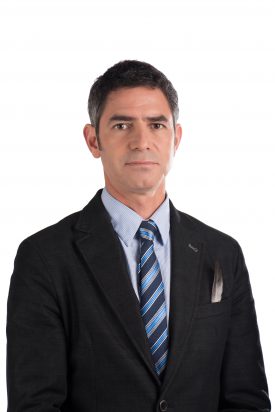 Greg Hill
Arts (2018)
Kanyen'kehaka, Six Nations of the Grand River Territory, Ontario 
"To create is a gift—a gift that can be shared with others and ignite in them the impulse to create anew. In this way art is initiated and then sustained through continual creative acts that enrich all of our lives."
Greg Hill is the first Indigenous curator at the National Gallery of Canada. He is currently the Audain Senior Curator of Indigenous Art. In 2007, Hill became the inaugural Audain Curator of Indigenous Art and head of the Department of Indigenous Art. Beginning his career at the Gallery in 2000 as Curatorial Assistant for Canadian Art, then Assistant Curator, Contemporary Art in 2002, he has been dedicated to increasing both the collection and display of Indigenous art at the National Gallery of Canada ever since. There are now well over 2200 Indigenous works of art at the National Gallery.
Greg has curated internationally touring retrospective exhibitions and written catalogues for some of Canada's most acclaimed artists, including the first solo exhibition for a First Nations artist at the National Gallery, Norval Morrisseau (2006), Carl Beam (2010) and most recently, Alex Janvier (2016). He has curated numerous permanent collection exhibitions at the National Gallery and was also the National Gallery's presenting curator for touring exhibitions of the work of Daphne Odjig (2009), Robert Davidson (2007) and Charles Edenshaw (2012). In 2013, Greg was co-curator for Sakahan: International Indigenous Art, the National Gallery's largest ever exhibition and the only recurring global survey of contemporary Indigenous art in the world. Greg is now hard at work on the next one coming in the fall of 2019.
An artist himself, Greg Hill has been exhibiting his work publicly since 1989 with more than 75 exhibitions to date. Exploring aspects of colonialism, nationalism, and concepts of place and community through the lens of his Kanyen'kehaka ancestry his work can be found in public collections in Canada and private collections in Canada and internationally.