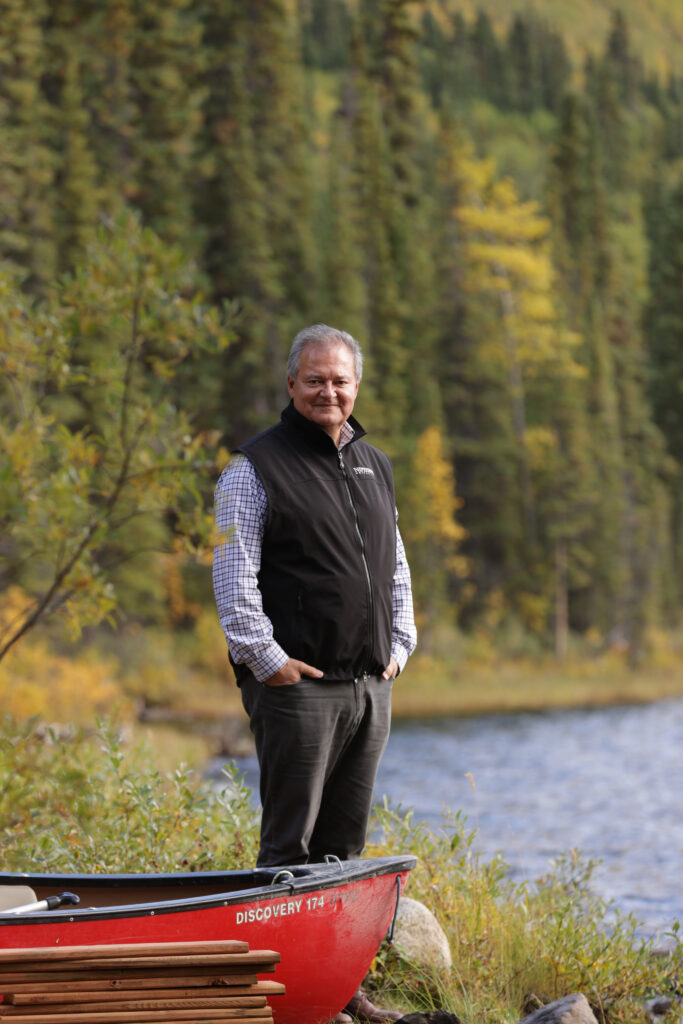 Dr. Mike DeGagné
Public Service (2018)
Animakee Wa Zhing #37, Ontario 
"Relationships are our essence: as parents, children, friends, and citizens. Reconciliation will be accomplished when we see ourselves as part of a community of relationships to which we all belong, and to which we have a duty."
Dr. Mike DeGagné is President and Vice Chancellor of Nipissing University. He hopes to "indigenize the academy" and is especially committed to helping Indigenous students find and achieve their life's purpose.
Dr. DeGagné has over 25 years of leadership experience in public service. He was an Executive in the federal public service, serving with Health Canada, and Indian and Northern Affairs Canada. His career began in the addictions field, and continued to comprehensive claims negotiation.
In 1998, Dr. DeGagné became the founding Executive Director of the Aboriginal Healing Foundation. In that role, he worked on a national level, to encourage and support community-developed, community-delivered, and culturally-based initiatives addressing the intergenerational effects of abuses suffered in the Indian Residential School System.
In 2014, Mike DeGagné was appointed a Member of the Order of Canada, Canada's highest civilian honour. He was recognized for his support of residential school survivors and First Nations communities, notably as the head of the Aboriginal Healing Foundation.