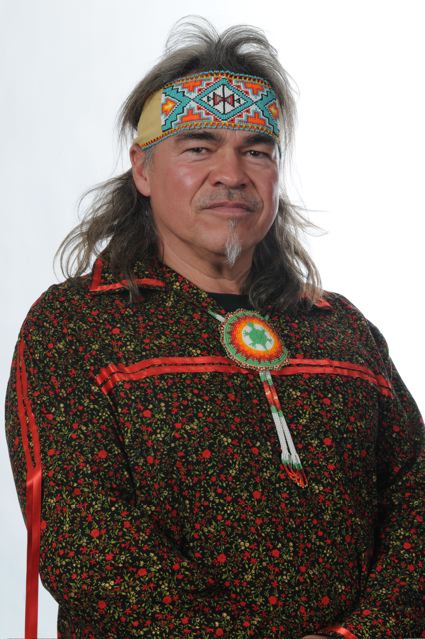 Danny Beaton
Environment and Natural Resources (2010)
Danny Beaton is a Turtle Clan Mohawk of Grand River Six Nations Territory. For over 20 years, he has been defending and protecting Mother Earth from environmental destruction. In 1992 he was the recipient of the Governor General's Medal for outstanding contributions to his fellow Canadians. His environmental stewardship has not only impacted Aboriginal communities in Canada, but also around the globe.
Mr. Beaton has successfully defended great caribou herds in Alaska with Sarah James, central to the economy and basic life of the Gwitchen Nation; helped save the sacred remains of the traditional Seminole territories in Florida; and worked with Indigenous people from the Amazon Rainforest to protect their cultures and traditional territories. He has worked with the Northern Cree, Innu, Inuit, Apache and Ojibway to protect their homeland.
In 1990, Mr. Beaton was bestowed the great honour of being invited to join the Traditional Circle of Indian Elders and Youth by Chief Oren Lyons. This grassroots coalition of spiritual leaders from across North America gathers to maintain sacred ceremonies and traditional council.
Danny Beaton has worked with all forms of communication with the arts to defend and protect the environment, such as photography, filmmaking, music, writing and teaching, expressing his vision from an Aboriginal perspective. Mr. Beaton received grants from The Canada Council for the Arts and the Ontario Arts Council to study Traditional Native Flute music at the Institute of American Indian Arts in Santa Fe, New Mexico, with Professor Ed Wapp Sac Fox/Commanche. He has performed and lectured in Japan, the UK and across the USA, while playing traditional flute, upon request.