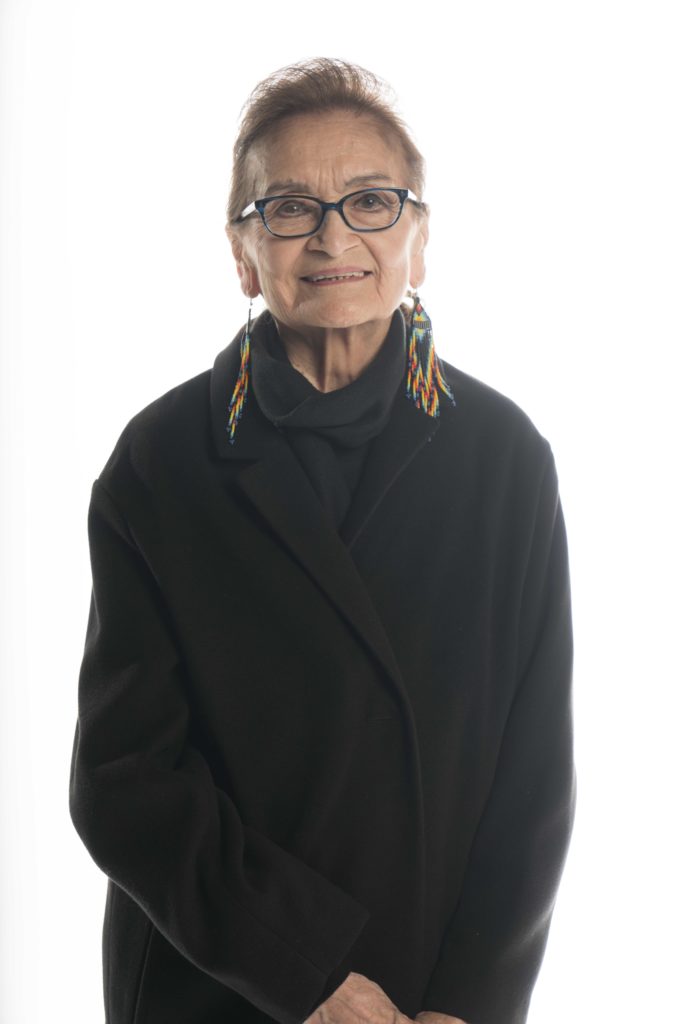 Cece Hodgson-McCauley
Politics (2017)
Sahtu Dene, Northwest Territories 
"Education is the key to your future. Speak up for what is right. Be informed and stay informed. Get involved with the government. If you need help, ask and keep asking until you get the answers. And most of all, raise your children with love and security."
Cece is the former President of the Norman Wells Land Corporation, the founding Chief of the Inuvik Dene band, and will remain Honourary Chief for life. Notably, she was also the first woman Chief among the twenty-three Chiefs in the Northwest Territories.
She has been instrumental in pressing for the Mackenzie Highway extension in an effort to alleviate some of the poverty and high costs of living in her community. She leads with a direct approach to issues.
Cece is a dedicated community member who has proven to be a selfless and tireless supporter of her people. She wants change and continues to work towards the goal of improvement and economic development for northern communities.
At the age of 94, Cece has had an incredible career. She remains up to date on current business dealings and events in her area. She is not afraid to call it as she sees it and has led with that approach for the entirety of her career. Cece continues to write for the Northern Paper, offering up-to-date information on the state of northern business, the highway expansion, the Government of the Northwest Territories, including articles on national and world affairs which impact the North.
Known for her notorious and oftentimes effective persistence, Cece continues to work towards change and remains a role model for Indigenous people across the countryHer efforts and achievements are celebrated by all and solidify her place in Canada as a great Indigenous Leader.