Yes, please triple my gift in memory of Chief Harry St. Denis!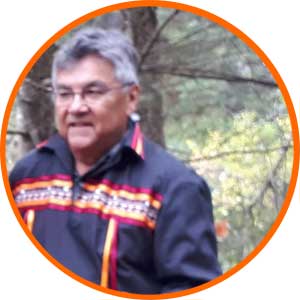 Help establish two Awards for Indigenous Environmental Science students – one for a technical college student and one for a university undergraduate student – in memory of Chief Harry St. Denis. Harry was one of the longest serving Chiefs within the Algonquin Nation in contemporary times. As leader of Wolf Lake First Nation, he was committed to the protection and stewardship of forests, waterways and the Algonquin sacred site 'Akikodijwan'. He motivated and empowered youth to take interest in caring for their environment through the establishment of over 200 sq kms of protected area and a medicine wheel in the Maganasibi (Wolf River) watershed.
The Chief Harry St. Denis Awards will nurture the talents of young Indigenous leaders to serve in the protection of lands, waterways and species at risk on their territories. These awards are a collaboration between Chief Harry's Lake Kipawa friend and honourary Wolf Lake First Nation Member Margaret Atwood, along with numerous valued supporters. All donations are tax deductible. If you prefer to print a donation form to fill in and send back, please access the form here.
Thank you to everyone who has donated in memory of Chief Harry St. Denis to honour his legacy.
Online Donation Form