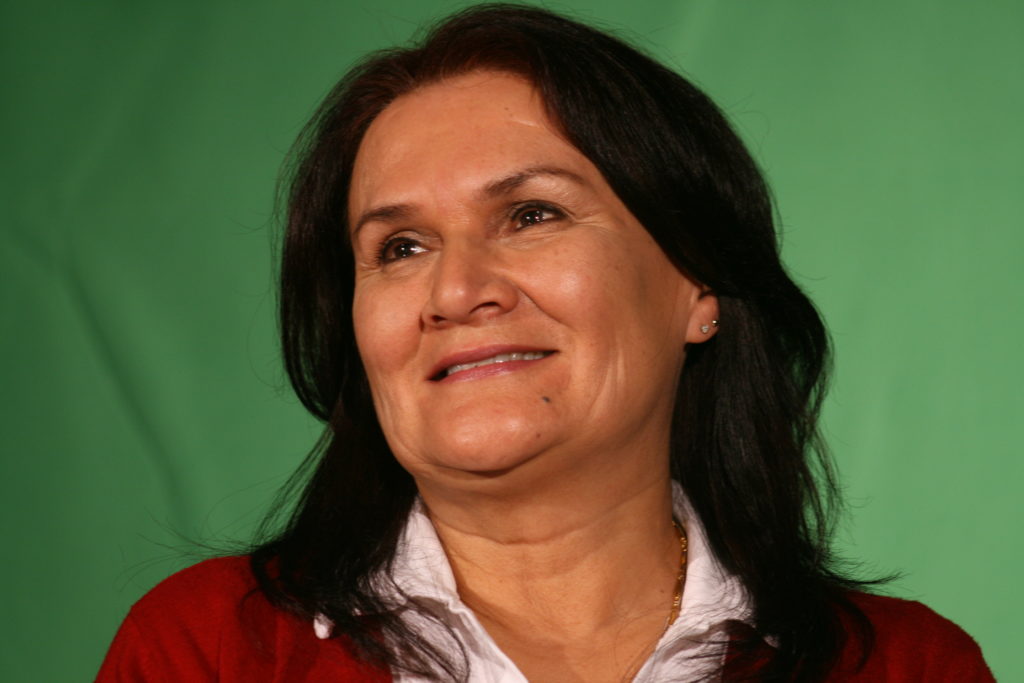 Shirley Cheechoo
Arts (2008)
Dr. Shirley Cheechoo, an award winning filmmaker, director, writer, actor and visual artist. She is a master storyteller at heart, writing scripts, plays, film and television dramas that search for significance. She creates films that are both poignant and transformative. She takes great care in her work because good stories take time and patience.
"What I do is my life, it's my breath, it's my way I communicate, it's how I express love, anger, it's my social responsibility, and it's the blood flowing through my veins and I suppose if I wasn't doing this I would evaporate," she says. It is through her creative vision that Dr. Cheechoo gathered like-minded artists and founded De-ba-jeh-mu-jig Theatre Company. This touring company has become one of the foremost and respected independent Native theatre companies in the world, and is located on Manitoulin Island.
Realizing she can ease a pain or raise an issue with her film work, she threw herself headlong into the medium. She enrolled in writing classes, director's labs, acting workshops and film schools and entering film festivals where she watched and worked with some of the best in the industry.
"I suppose the one regret I have is that I only found my voice, the strength to speak my truth through theatre, film and television later in my career,"
she says. "I lacked some confidence when I was younger and as I look forward and I love what I do so much, I just wish I had more time."
These groundbreaking actions make her not only a mentor to so many in the Native arts community but makes her one of Canada's most well-known and respected artists. Her patronage to the arts doesn't stop there. She is co-owner of Kasheese Studios art gallery with her husband Blake Debassige promoting Aboriginal artists. She is also the president of Spoken Song film production company and founded the Weengushk Film Institute on Manitoulin Island that will train, develop and guide independent filmmakers.