Honour Indigenous veterans by donating to Indspire students!
In 1996-1997, the federal government selected Indspire to receive $1.15 million to establish the Aboriginal Veterans Trust Scholarship. This dedication honours the contributions of Indigenous veterans and makes a permanent tribute to First Nation, Inuit and Métis peoples who are veterans. Through this funding and your generous support, Indspire is able to provide scholarships and bursaries to Indigenous post-secondary students across Canada.
Since the establishment of the Aboriginal Veterans Scholarship Trust (AVST), the original investment has grown to $1.2 million in reserve and on top of that, we've provided more than $1 million over the past 20 years in AVT Scholarships to support 416 Indigenous students (and counting!) like Kiara and Simon: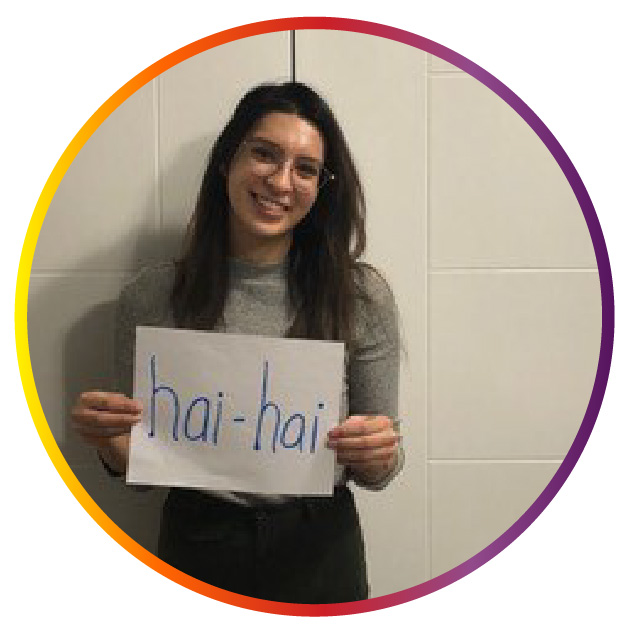 "I would like to thank you for your generous support. The bursary awarded to me will help reduce some financial stress and worries of student life and living independently. I would also like to extend an additional thank you and acknowledgement for your service to our country."
Hai Hai
– Kiara Desjardins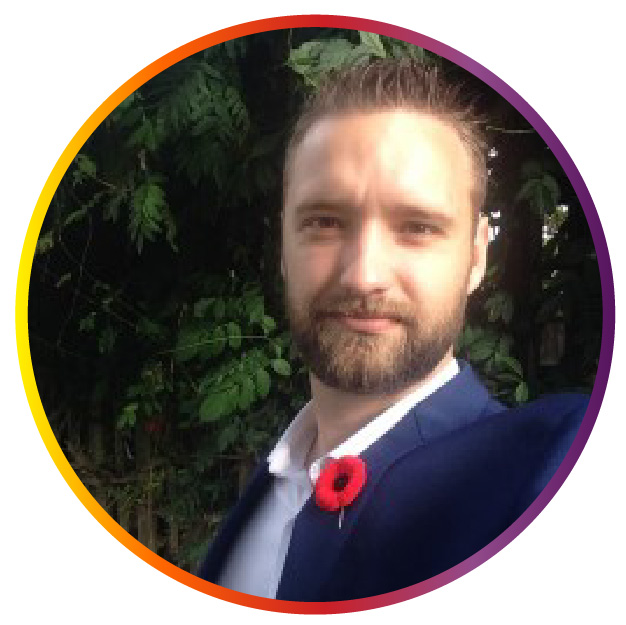 "Your support has allowed me to stay in university for another year so I can complete my degree. I am grateful to be supported by other soldiers and though my degree isn't military relevant I'm still glad to have the support of veterans (and donors) who care about them. Thank you for your generous scholarship! I am extremely grateful to receive it."
– Simon Grant
Income generated from the Trust provides financial assistance to Indigenous students pursuing a post-secondary education: you can help support the hopes and dreams of thousands of Indigenous students across Canada.
44% of Indigenous students attain a post-secondary credential compared with 63% of Non-Indigenous students.
4 out of 10 Indigenous students on-reserve graduate Grade 12, compared to 9 out of 10 for non-Indigenous youth.
90% of BBF recipients will graduate.
over 50% of BBF graduates have continued towards another post-secondary credential
about 50% of employed BBF recipients work in fields that support Indigenous people.
almost 90% of BBF recipients will graduate.
nearly 90% of BBF graduates have obtained employment
about 70% of employed BBF recipients work in fields that support Indigenous people.
Indspire has been rated as a Four-Star Charity by Charity Intelligence Canada from 2017 to 2021. Macleans Magazine has also given Indspire Top Rated Charity status several years in a row!
Donating to the Aboriginal Veterans Scholarship Trust is a tribute to Indigenous veterans as a way to honour their service in defending this country. Their service and your support means a world of difference to our students, their families and their communities. Please give generously and join us as we walk a new path on the road to reconciliation. If you prefer to print a donation form to fill in and send back, please access the form here.
Help Indigenous students by honoring the contributions of military families forever in the defense of Canada.
---
Notable Veterans
Sergeant Tommy Prince
"One of the most decorated Indigenous veterans."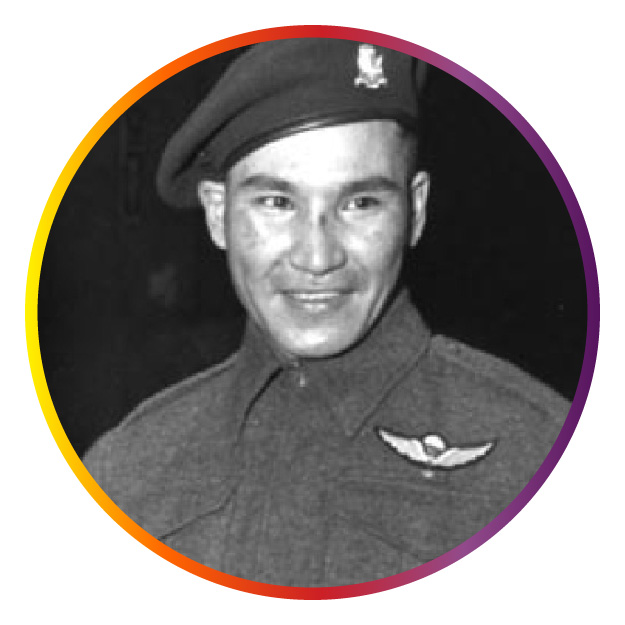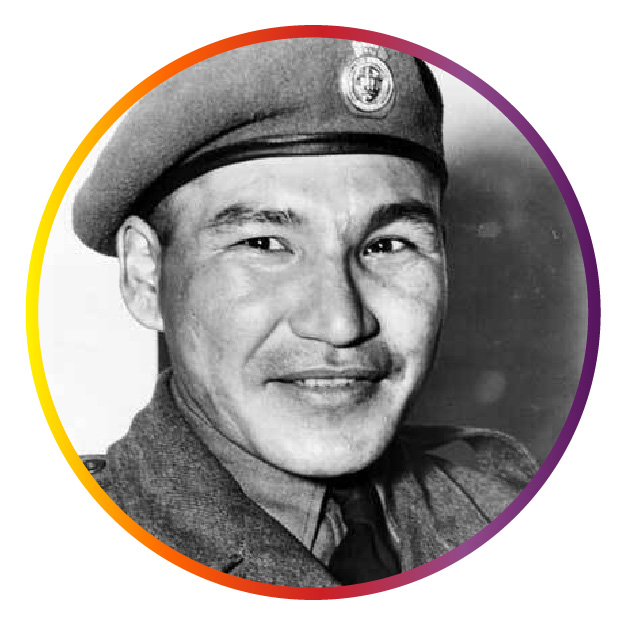 In the first two pictures Prince is in the uniform he wore in Korea, photographed just after King George VI presented him with the MM and the United States Silver Star.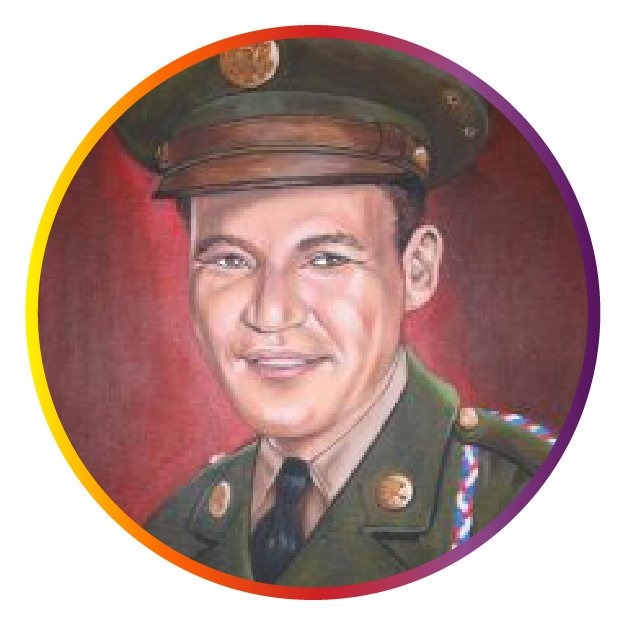 This portrait of Prince depicts him in the dress uniform of the FSSF.
In WWII he served with the First Special Services Force (FSSF – aka 'The Devil's Brigade') – a joint Canadian-United States unit. He was awarded the Military Medal (MM) for gallantry in an action in Italy, and the United States Silver Star, also for gallantry for another action in Southern France.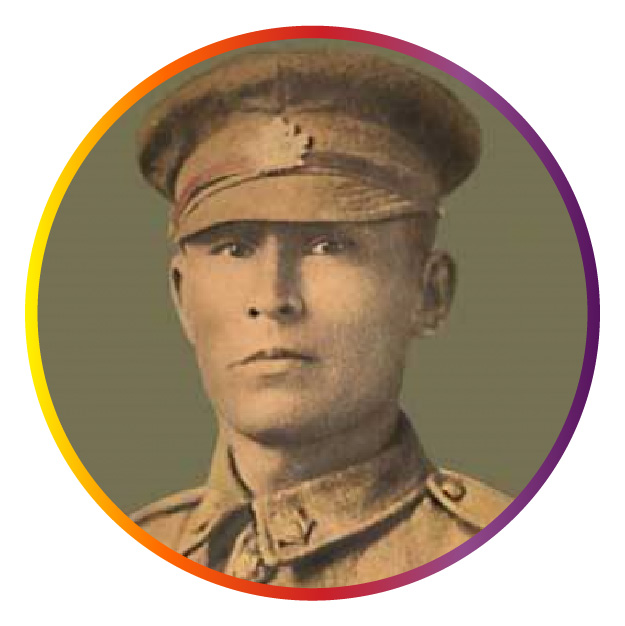 Frances Pegahmagabow
Frances is a First Nation soldier who was awarded the MM and two Bars (representing three awards of the MM). He was also a sniper during WWI. Frances Pegahmagabow returned home after the war.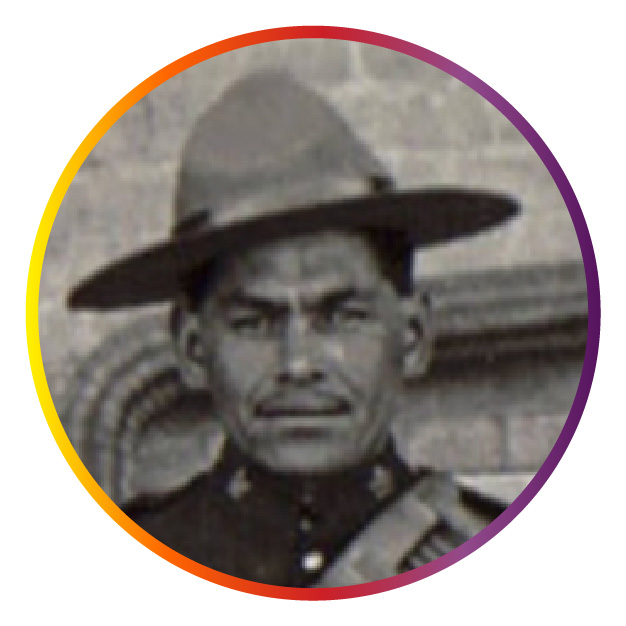 Henry Northwest
Henry Northwest is Métis, and was awarded the MM and one Bar (representing two awards of the MM). He was also a sniper during WWI. Sadly Henry Northwest was killed just a few months before the end of the war.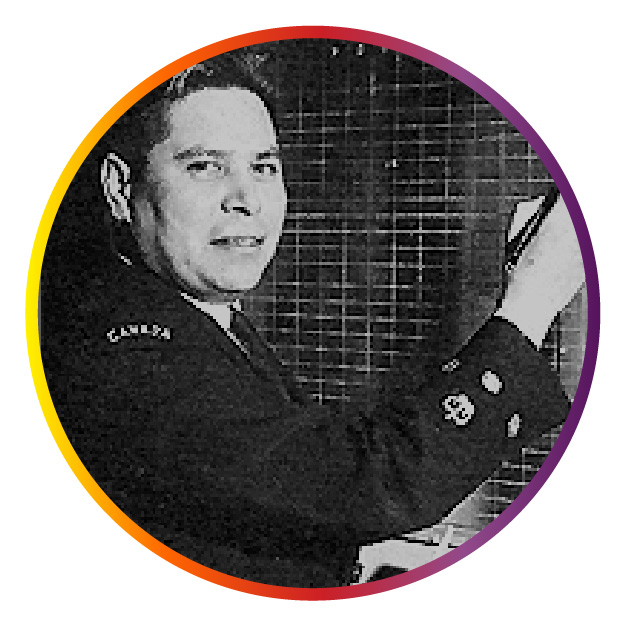 Chief Petty Officer Ted Jamieson
Ted Jamieson a First Nation soldier. He served in the Royal Canadian Navy during WWII and then went on to serve on the Destroyer HMCS Iroquois during the Korean War. He stayed in the Navy until he retired in 1960.
Edith Anderson Monture
Edith was the first First Nations woman to become a registered nurse in Canada, serving with the U.S. Medical Corp. in WWI.
Jack Beaver
Jack is a First Nations Chief, flew Spitfires with the RAF and RCAF during WWII. Jack went on to earn an engineering degree from Queens University and became President of Churchill Falls Corporation, a large electric company on Canada's east coast.
Russell Moses
Russell was a First Nations residential school survivor who served with the RCN on the Destroyer HMCS Iroquois during the Korean War and afterwards with the RCAF. Russ went on to a successful career in the Public Service of Canada – which included Deputy Commissioner of the Indians Of Canada Pavillon at Expo 67 in Montreal.