Get Involved With Indspire
Indspire welcomes the amazing support of individuals like you to help fundraise and spread the word about our work with Indigenous youth in Canada.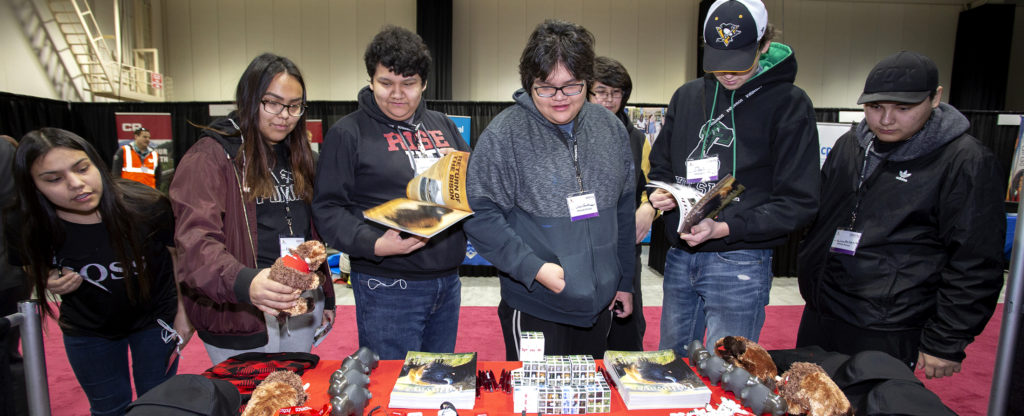 Every dollar counts in our work to ensure Canada's next generation of Indigenous students have the tools and resources they need for success. It's easy to support Indspire when you involve your friends, family members or colleagues. As an Indspire Champion, you can invite others to join you in achieving a personal fundraising goal to support our work.
We invite you to get involved and help ensure Canada's Indigenous youth reach their full potential.  
Host an Event
Put the "Fun" in Fundraising! Events that you organize are an amazing way to raise funds to support the work of Indspire. Whether you're a first-time fundraiser or seasoned professional, we welcome your support. Check out our toolkit to learn more.
Engage Friends and Family
Online fundraising is a fantastic way to involve family and friends to support a cause.
You can:
Request that in lieu of gifts for birthdays, weddings, or anniversaries, a donation be made to Indspire.
Set up a tribute website to honour, or celebrate someone special. 
Set up your own online campaign with GivingPages at CanadaHelps.
Promote your personal fundraising GivingPage through your Facebook, Twitter or other social media account.
Pick a time of year for your campaign that relates to Indigenous culture or celebration, such as National Indigenous Peoples Day on June 21.
Throw a Party!
Host an ECHOage birthday party!
Questions?
For more info, please contact us:
donate@indspire.ca | 1.855.INDSPIRE(463.7747) x261