Research Knowledge Nest
Fostering growth. Inciting change. Shaping the future.
The Indspire Research Knowledge Nest is the first Indigenous research program of its kind developed here in Canada. With data analysis skills rapidly becoming critical to economic success, the Research Nest is poised to seize this exciting opportunity to foster Indigenous engagement and leadership in quantitative research and data science roles. Employment and Social Development Canada and Suncor Energy Foundation provided funding critical to the establishment and development of the Research Nest.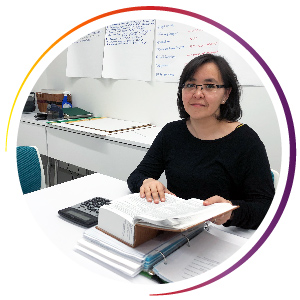 The program will be guided by an Advisory Committee of researchers, leaders, and key stakeholders who will provide direction and input on the development of this important initiative. In partnership with the Canadian Council for Aboriginal Business, the Research Nest will explore the linkages between Indigenous economic development and education, exploring new insights into opportunities across a variety of sectors.
The Research Nest team will work with valued partners and collaborators to establish a unique training program that delivers mentorship and work experience to early-career Indigenous researchers and data scientists. Click here to learn more about our initial partners – and, if you're interested in exploring partnership opportunities with us, please reach out to Cindy Ball, Vice President of Development, at cball@indspire.ca


---
Research Nest Initiatives
Indspire's vision is to enrich Canada through Indigenous education and by inspiring achievement. The work of Indspire's Research Knowledge Nest will provide decision-makers with key insights into the educational attainment of First Nations, Inuit, and Métis peoples in Canada, fostering a new understanding of how education supports the overall wellbeing of Indigenous peoples.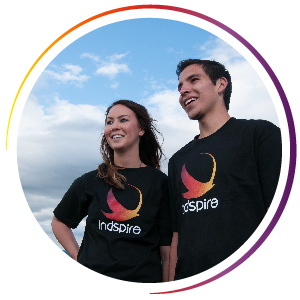 One of the Research Nest's first projects will unlock the potential of Indspire's existing data repository, interpreting and sharing the resulting findings with key stakeholders. After doing so, the Research Nest team will design and implement a research agenda to continue the Research Nest's legacy beyond its initial three-year term.
A vital part of the Research Nest's mandate is to provide customized training to twelve post-secondary Indigenous Research Assistants, hiring four research assistants per year.
Other important Research Nest initiatives include implementation of a National Education Survey, slated for release in 2020, as well as a follow-up to Indspire's illuminating Truth and Reconciliation in Post-Secondary Settings: Student Experience report.
---
Research Assistant Program
The Research Assistant program provides a supportive learning environment for up-and-coming Indigenous researchers to receive hands-on work experience in quantitative research and data analysis roles.
---
Get in touch!
Start a Conversation
Are you interested in a Research Assistant position? Or are you an established First Nations, Inuit, or Métis research professional who'd like to be a mentor? Maybe you're a decision-maker or potential partner who'd like to know more about how the Research Nest's work could benefit you?
We'd love to hear from you. Reach out to us at research@indspire.ca, or give us a call at 1.855.463.7747.