Climbing the Mountain: Reconciliation in Workplaces
Workplace Training Online Workshops
2-Hour Version
$4,500 (current supporters)
$5,500 (new supporters)
4-Hour Version
$6,000 (current supporters)
$7,000 (new supporters)
Participants will learn about the history of Indigenous Peoples, including the history and legacy of residential schools, the United Nations Declaration on the Rights of Indigenous Peoples, Treaties and Indigenous rights, Indigenous law, and Indigenous–Crown relations will be included.
Why is it important?
Indigenous Peoples across Canada are entering workplaces at a higher rate than any other group. Indigenous professionals are becoming leaders throughout the private and public sphere and represent Canada's largest resource going into the future.
Climbing the Mountain: Reconciliation in Workplaces workshop will address The Truth and Reconciliation Commission of Canada's Call to Action #92 which asks the corporate sector and their leadership to implement education and training for managers and employees on the history of Indigenous People, intercultural competency, human rights and anti-racism.
What is included in the workshop?
Thought leadership from Dr. Niigaan Sinclair, a highly respected Indigenous scholar and writer from the University of Manitoba.
Comprehensive guide and supporting resources
Develop a 1-, 3-, and/or 5-year Indigenous Awareness Action Plan incorporating appropriate assessments of progress
Skills-based training in intercultural competency, conflict resolution, human rights, and anti-racism
Best practices for integrating Indigenous Peoples and content in workplaces.
What are the Expected Outcomes?
Improved individual and community educational awareness and competency regarding traditional Indigenous cultures, worldviews, spiritualities, and histories ensure that Indigenous Peoples in the corporate sector have equitable access to jobs, training, and education opportunities.
Participants will understand how the impacts of colonization have contributed to the marginalization of Indigenous Peoples and how to build trusting relationships between workplaces and Indigenous communities.
---
About The Author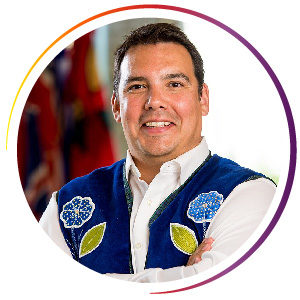 These workshops have been developed by Dr. Niigaanwewidam James Sinclair. Dr. Sinclair is Anishinaabe and an Associate Professor at the University of Manitoba. He is an award-winning writer, editor and activist who was named one of "Canada's Top 20 Most Influential People" by Monocle Magazine and he won the 2018 Canadian columnist of the year at the National Newspaper Awards for his bi-weekly columns in The Winnipeg Free Press. In 2019 he won Peace Educator of the Year from the Peace and Justice Studies Association based at Georgetown University in Washington, DC.  He is also a former secondary school teacher who has trained educators and students across Canada.