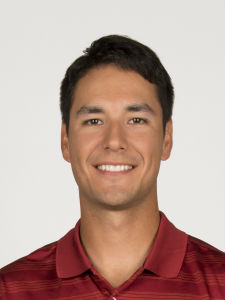 Christian Kowalchuk
Youth Recipient (2016)
"Never give up hope, have faith in the process and strive to have a purpose greater than yourself, for we all have something or someone to fight for."
In high school, Christian Kowlachuk was already one of Saskatchewan's best left-handed pitchers, playing on Team Saskatchewan and earning a full athletic scholarship to Seward County Community College in Liberal, Kansas. This was a great accomplishment: Seward is one of the top schools in its division, and Christian had started playing baseball at the ripe old age of 10 – later than many players who typically begin in kindergarten.
His freshman season at Seward started strong: he went 8-2 with two saves while collecting team highs in strikeouts (71), complete games (6), shutouts (2) and innings pitched (77.1), and was also a perfect 6-0 in Jayhawk West Conference competition.
He also worked for a season as Assistant Baseball Coach under NJCAA Hall of Fame Coach Galen McSpadden, whom Christian credits for teaching him how to create a strong player / coach relationship, skills he drew upon in the next phase of his career.
After graduating in 2008, he transferred to the University of Arkansas, playing on the Razorbacks baseball team, working on his Bachelor's in Economics, and earning a place on the academic honour roll in 2009.
He joined the Razorbacks coaching staff while completing his Master of Physical Education, achieving a perfect 4.0 GPA, and helped Arkansas reach the regional playoffs in 2013.
In 2014, he joined the Razorbacks as a volunteer assistant coach, working with pitchers, hitters and outfielders, and helped lead the team to the 2015 College World Series.