2021 Talent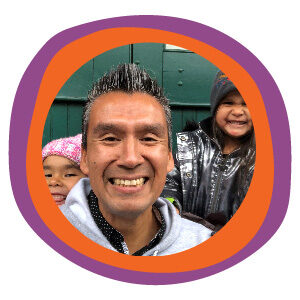 Stan Wesley
Master of Ceremonies
Moose Cree First Nation, ON 

For over 21 years, Stan Wesley has engaged and entertained audiences with his unique style of presentations, keynotes, emcee and facilitation services.  Working at the local, regional, provincial and national levels, he speaks on a variety of issues with a focus on celebrating success and advancing good, healthy relations among Aboriginal and non-Aboriginal peoples. With his high-energy, sincere, professional approach, he is considered by many to be one of the top speakers in the country today. Stan currently lives in Toronto with his beautiful wife, Mandy, and their incredible daughters Maya and Tenona.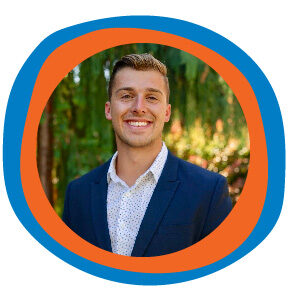 Nolan Chem
Panelist
Metis Nation of British Columbia, BC
Nolan Chem is a member of the Métis Nation of British Columbia. He was born and raised in Winnipeg, Manitoba and moved to Vancouver with his family for high school. Upon completing his Bachelors of Science at the University of British Columbia, Nolan fell in love with the beautiful traditional, unceded, and occupied territory of the Coast Salish peoples and decided to continue his education in medicine there. Currently finishing his third year of medicine, Nolan has developed a passion to work in Indigenous healthcare and help bridge the gap present in today's healthcare system.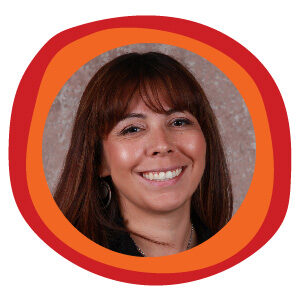 Dr. Kona Williams
Panelist
Peguis First Nation, MB | Kahnawake, QC
Dr. Kona Williams is both Cree (Peguis First Nation) and Mohawk (Kahnawake).  She completed an undergraduate combined honours degree in Biochemistry and Microbiology from Dalhousie University in Halifax, NS.  Dr. Williams then completed her MD and residency training in Anatomical Pathology from the University of Ottawa, followed by a fellowship in Forensic Pathology in Toronto.  She worked as a full-time forensic pathologist and coroner at the Provincial Forensic Pathology Unit before continuing in this capacity at the Northeastern Regional Forensic Pathology Unit in Sudbury.  Dr. Williams is the First Nations Liaison for the Ontario Forensic Pathology Service and is currently the Laboratory Medical Director for Health Sciences North.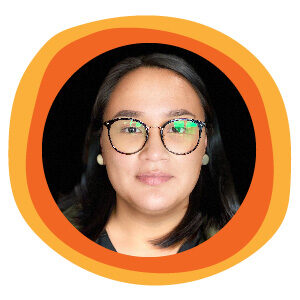 Vayda Kaviok
Panelist
Arviat, Nunavut
Vayda Kaviok is currently a second year nursing student (BScN) attending Nunavut Arctic College. Vayda's goals and aspirations include specializing in psychiatric nursing after practicing a few years of clinical nursing. She was awarded the 2021 Queen Elizabeth II scholarship for academic excellence in her year. She is planning to work in her home territory of Nunavut once she  graduates from nursing school.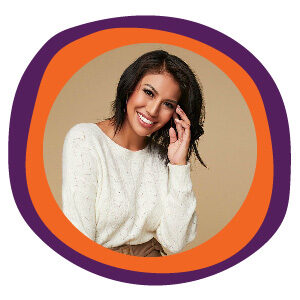 Ashley Callingbull
Panelist
Enoch Cree Nation, AB
In 2015, Ashley Callingbull became the first Canadian and first First Nations woman to be crowned Mrs. Universe. In the ensuing media frenzy that followed her historic win, she began to use her platform to be a voice for Indigenous issues. During the federal election happening at the same time, she helped push the issue of missing and murdered Indigenous women and girls to the forefront of political discussion. She shares her own story of using her Cree culture to overcome childhood physical and sexual abuse to show young people going through the same thing, that there is hope.
Ashley is deeply rooted in her culture and through her visibility, has managed to break down stereotypes of Indigenous peoples. In addition to her work in the community, she is an accomplished actor, appearing on APTN's Blackstone, was part of the first First Nations team on The Amazing Race Canada, and is a spokesperson and model for the Nike N7 organization.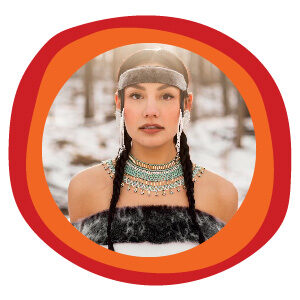 Shina Novalinga
Panelist
Shina is a 22-year-old Inuk creator based in Montreal, Canada. By day, Novalinga is a college student studying business management, but on TikTok, she brings her Indigenous culture (and style) to the app. According to Shina, "It's important for me to educate others on my platform because not a lot of people know about our history or know about the Inuit culture. It has always been brushed off. My goal is to change that and not be afraid to speak about it." Shina has been most recently featured in Vogue, Global News, 24H, CTV News and many more.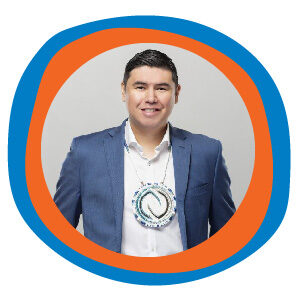 Kendall Netmaker
Panelist
Sweetgrass First Nation, SK
Kendal Netmaker is one of Canada's leading entrepreneurs and speakers, from Sweetgrass First Nation, SK. He was raised by a single mother who cared for Kendal and his three younger sisters while growing up in poverty and few chances for opportunity.
In grade 5, Kendal's life changed forever when his best friend from South Africa helped him to play soccer by paying for his fees and driving him to games/practices which opened up a new world that he would have never otherwise experienced. The generosity of his friend's family inspired Kendal to give back and launch Neechie Gear® – a lifestyle apparel brand that empowers youth through sports. A percentage of all Neechie Gear® profits go toward funding underprivileged youth to take part in sports.
To date, Kendal has founded and invested in 5 businesses, the author of Driven to Succeed and won over 25 business awards, including runner-up at the YBI Global Entrepreneur of the Year & one of Canada's Top 40 Under 40®. Kendal speaks professionally to thousands of people each year on resilience, leadership, and the power of telling your story.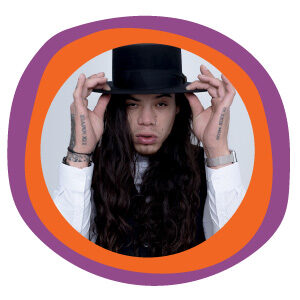 Logan Staats
Performer
Six Nations, ON
Born on the Six Nations Reserve and raised in the small town of Brantford, Ontario, Logan Staats started writing and performing music in his early teens. From a young age, Logan's haunting and distinct voice has won his multiple opportunities to share the stage with acts like Buffy Sainte-Marie, Keith Secola, and Mumford and Sons. In 2018, Logan won CTV's the Launch, a show that gives Canadian singers a shot a stardom and is regarded as an accomplished, multi-nominated and wared winning artist. Currently on a on open journey of art, Logan is dedicated to raising the bar for Indigenous/mainstream crossover music.