2020 Talent and Entertainment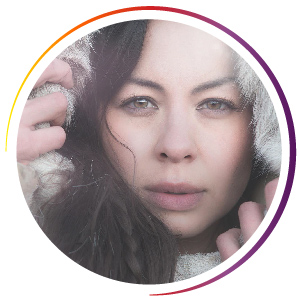 Tiffany Ayalik
Co-Host
Tiffany Ayalik was born in Yellowknife, NWT and is of Inuit ancestry. It was in the North, listening to stories of her elders, that she realized her love of storytelling and the powerful change stories can bring. After receiving her diploma in Theatre from Red Deer College, she earned her Bachelor of Fine Arts in Acting from the University of Alberta. Tiffany hosts Wild Kitchen, a TV show that is broadcast in 37 million homes in the US. Tiffany is a Juno Award-winning artist and tours with her sister Inuksuk Mackay in their band PIQSIQ.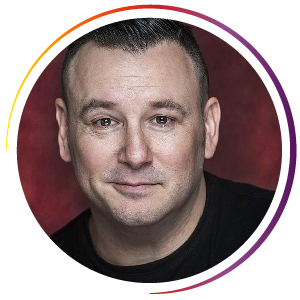 Craig Lauzon
Co-Host
One of Canada's most accomplished and versatile performers, Craig Lauzon is familiar to audiences for his work on CBC's Royal Canadian Air Farce. Other television credits include APTN's Guilt Free Zone, Fool Canada, and The Ron James Show. Craig will soon appear in the much-anticipated CBC series Trickster, based on Eden Robinson's award-winning novel Son of a Trickster. He is also an accomplished stage actor, recently starring in Tales of an Urban Indian, (Talk is Free Theatre), Trudeau and the FLQ (Soulpepper), and King Lear (National Arts Centre). Craig's charisma and rapport with people have made him a sought-after host.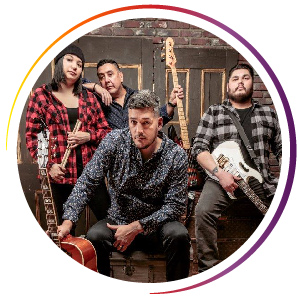 Adrian Sutherland & Midnight Shine
Performer
Adrian Sutherland – lead vocals, guitars, keys
Charnelle Menow – drums, backup vocals
Stan Louttit – bass, backup vocals
Zach Tomatuk – guitar, backup vocals
Turning heads for eight years with a sound that seamlessly mixes roots, classic and modern rock with touches of Mushkegowuk Cree, Adrian Sutherland & Midnight Shine have been lighting up the music world: three albums, eight Indigenous Music Countdown "Top 10" radio singles, and 300+ media stories. Crafting a musical soundscape that gives a glimpse into their remote Canadian landscape, they continue to push musical boundaries while staying true to who they are and where they come from.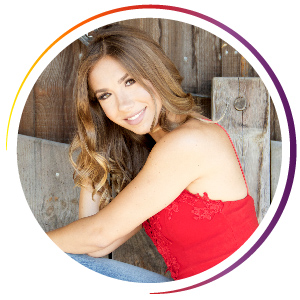 Genevieve Fisher
Performer
London-born Genevieve Fisher has established herself as one of Canada's most respected independent Country artists, earning Female Artist of the Year nominations at the 2013, 2015, 2016, 2017 and 2018 Country Music Association of Ontario Music Awards. Genevieve has earned 7 National Top 50 country radio hits with both "Take It On Home" and "You Me We" climbing into Canada's top 25. She has also achieved two #1 hits on the National Indigenous Music Countdown. Genevieve has performed at some of the biggest music festivals in Canada including Boots and Hearts, Havelock Jamboree, Manitoulin Country Fest, and Aboriginal Day Live.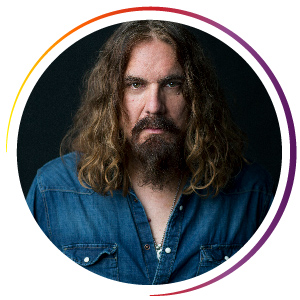 Tom Wilson
Performer
The life of musician, author, artist, and songwriter Tom Wilson has been an ongoing quest. A three-time Juno-winning musician with multiple gold records, he is well-known for fronting the bands Junkhouse and Blackie and The Rodeo Kings. His art has shown in galleries across Canada and in the United States. His nationally-bestselling autobiography, Beautiful Scars, describes his upbringing and the moment when, in his 50s, Wilson learned that he was adopted and that his biological mother and father were Mohawk from the Kahnawake reserve. His most recent venture, Lee Harvey Osmond, is a musician/artist collective that has received widespread acclaim.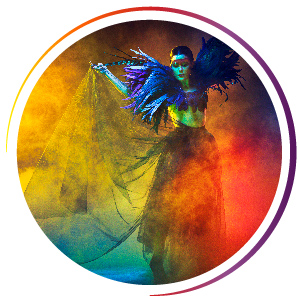 iskwē
Performer
iskwē | ᐃᐢᑫᐧᐤ is an artist – a creator and communicator of music and of movement, of pictures, poetry and prose, a teller of stories that have impacted our past and will inform our future. acākosīk | ᐊᒐᑯᓯᐠ is the culmination of her creation and collaboration to this point. Building on the foundation established by her self-titled 2013 debut and the Juno-nominated, Polaris Prize-longlisted 2017 follow-up The Fight Within, acākosīk incorporates tinges of alternative, post-rock, and industrial. The cohesive-yet-combustible result alludes to modern innovators like Florence + The Machine while borrowing sounds accumulated over centuries by iskwē's Cree and Métis ancestors.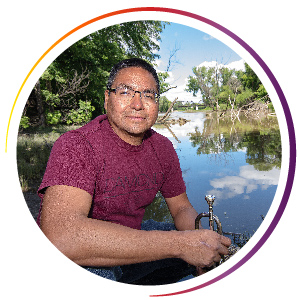 Chuck Copenace
Performer
Chuck Copenace is an Ojibway jazz musician based out of Winnipeg, MB. He shares his story of recovery, spiritual awakening and how traditional ceremony changed his musical outlook. He is one of a very elite group of Indigenous musicians who honour their traditional melodies by incorporating them into his work; composing and performing new and compelling music that successfully unites creativity and spirituality.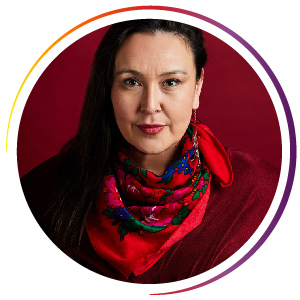 Leela Gilday
Performer
If you're from the North, Leela Gilday's music is home. If you've never been, it will take you there. Born and raised in Denendeh, she writes about the people and the land that created her. The power in her voice conveys the depth of love and life in a rugged environment and vibrant culture. This Juno Award-winner has toured extensively both Canada and internationally. She believes music has an inexplicable effect on people – a place where she can share light, dark and the most vulnerable moments. Her recent album North Star Calling is a raw, intimate, and beautifully revealing journey.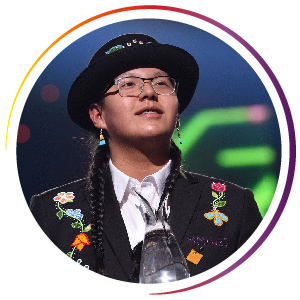 Theland Kicknosway
Performer
Theland Kicknosway is a part of the Wolf Clan, a proud Potawatomi and Cree nation member of Walpole Island First Nation, Bkejwanong Territory. He is a Singer, Grass/Hoop Dancer and helps in ceremonies where he shares his gifts of song and dance. Theland's goal is to run across Canada from Vancouver to Ottawa in 2021 to honour Missing and Murdered Indigenous Women. In 2018, he received the Indspire Award for Culture, Heritage and Spirituality, and is the youngest Indspire Laureate in its history. Please be sure to follow Theland's Journey by checking Theland Kicknosway on Facebook, Instagram and YouTube.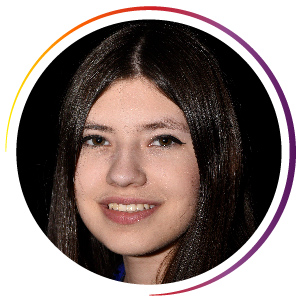 Mary Stinchcombe
Performer
Mary Stinchcombe, 17, has loved performing since the age of 3. She has been involved in musical theatre and singing at numerous events around Alberta, such as Festival of Trees, Bridge of Life (World Suicide Prevention Awareness Day), and various events like fundraisers, fairs, Canada Day, and for the Premier of Alberta. Her first CD was released this past October. She is known for singing a wide range of genres from Broadway, the classics, country, '40s to the '70s and a little opera thrown in for a well-rounded mix. She has been interviewed by APTN and local newspapers.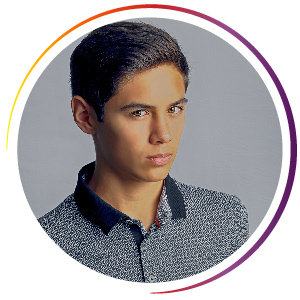 Jonathan Fraser-Monroe
Performer
Jonathan Fraser-Monroe is a Tla'amin Nation member residing in Syilx Territory. He is a Grade 10 French Immersion honours student. Jonathan is a 2019 recipient of the BC Interior Regional Premier's Award for Sport for soccer, basketball, and volleyball. Past musicals include Godspell, Mamma Mia, and Little Mermaid, and he starred as Billy in Billy Elliot with Kelowna Actors Studio. As a dancer, he reprised the role of Fritz (five years) with Ballet Kelowna in The Nutcracker. He is representing Team BC in basketball at the North American Indigenous Games, before returning for Grease the Musical with KAS in August.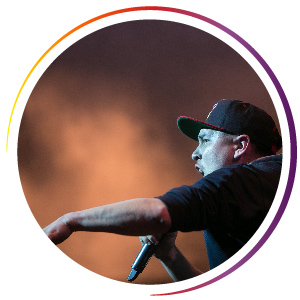 William Komaksiutiksak
Performer
William Komaksiutiksak, also known as Northern Knowledge, is a touring Hip-Hop Artist who is originally from Kangir&iniq, Nunavut. He is also the founder of the youth-led organization Strong Minded Inuit (SMI). William creates music to help learn how to speak his language of Inuktitut. He is a family man, a father, and he is strongly supported across Inuit Nunangat.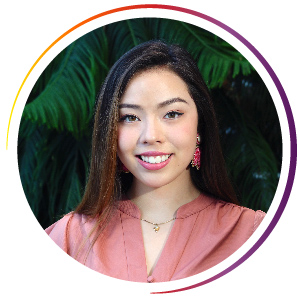 Semiah Kaha:wi Smith
Performer
Semiah Kaha:wi Smith is a multi-disciplinary artist from the Kahnyen'kehàka (Mohawk) Nation, Turtle Clan, Six Nations of the Grand River. Currently 21 years of age, Semiah enjoys singing and songwriting Indigenous and contemporary songs. As a budding singer, Semiah's vocal performances include: Kaha:wi soundtrack, The Mush Hole, the Luminato festival, the Mule Spinner, the North American Indigenous Games 2017 opening ceremony and press releases and Blood Tides 2018. She is currently studying Health Sciences at McMaster University while continuing to work on an upcoming EP.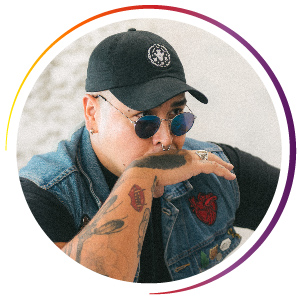 Wolf Saga
Composer
London, ON-born Indigenous electro-pop artist Wolf Saga's aim is to not only keep you dancing with his catchy hits, but also to invoke deeper thought behind the meanings of his tunes. His songs reference current issues near to him, from missing Indigenous women ("Stolen") and women's rights ("Walls") to misogynist attitudes ("Get Back"). Having started his musical career as a DJ, he now performs in many artistic settings, including as a three-piece band, and regularly performs on festival stages. He is currently working on a full-length album while maintaining a busy tour schedule, bringing his message to the masses.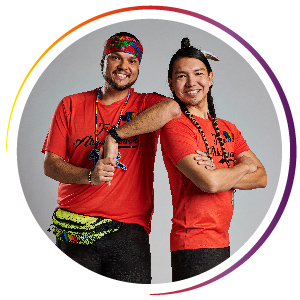 Dr. James Makokis & Anthony Johnson
Youth Award Presenters
Anthony Johnson and Dr. James Makokis are a two-spirit married couple who raced as "Team Ahkameyimok" and won Season 7 of The Amazing Race Canada. They highlighted important issues related to transgender and two-spirit identities, MMIW, and the importance of water. Anthony graduated from Harvard University in 2009 with a Bachelor of Arts in Economics with a secondary in Anthropology of East Asia. Dr. James Makokis is a Family Physician who works in Kehewin Cree Nation and has a subspecialty clinic in Edmonton specializing in transgender medicine. He is the 2007 recipient of Indspire's Special Youth Award.